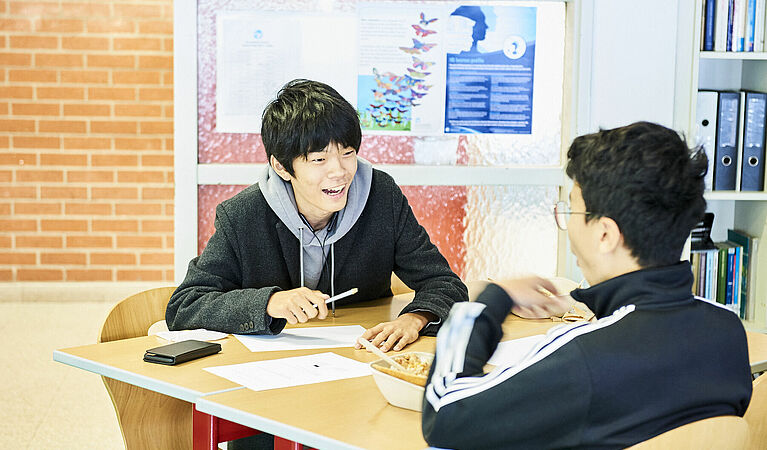 Strategic Intentions
We will develop, deliver and share a comprehensive international curriculum continuum, which will successfully meet the needs of our 21st century students.

We will make good use of our time to work together and learn from each other.
We will help students improve their academic performance by taking time to work with them to discover their needs and adjust our course.
We will support students to co-design their own learning.
We believe in nurturing confident, responsible, reflective, lifelong learners. It's not about what you learn. It's about how you learn it and the skills you acquire along this journey.
We will help all our students make their mark.
We will not tell our students what to do, instead we will trust them to make the final right decision about the balance between curricular activities, then support their choice.
We will use the technology that allows us to teach and learn things in ways we couldn't do without it.
We will support students in class and at home, so that they can use the right technology for the right job at the right time, to bring an added value to their work.
We will use our beliefs as the filter for every decision we take.
We know that in order to be successful in our core work we need to encourage everyone in our community to be inquired, involved and inspired.
Quality education is dependent upon a culture based upon passion, energy, vision, creativity and respect. If those elements are present, coherent curriculum, teaching and learning, assessment practices will naturally evolve. All students will thrive and succeed, teacher will be personally and professionally fulfilled, parents and the community will embrace the school and VIS will flourish.