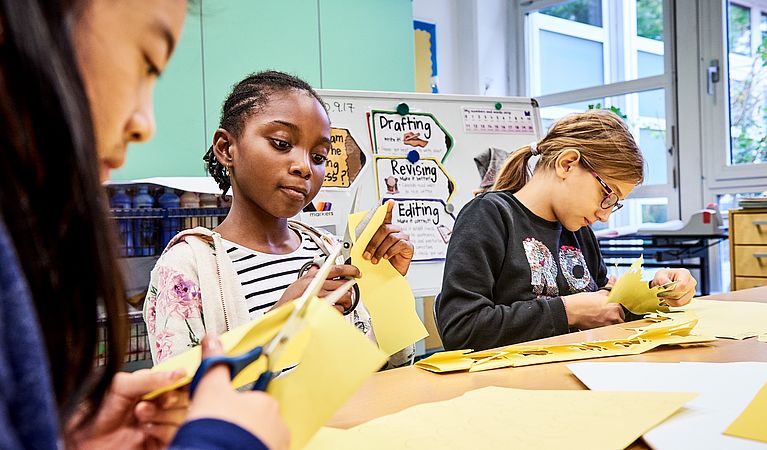 Primary School
Welcome to the Primary School
Vienna International School's Primary School is a special place to develop student learning. We are in every sense a truly international school, with children from over 100 nationalities playing and learning together. The vast majority of our students are learning English as an additional language. We have strong English Language Acquisition (ELA) and other Language Acquisition programmes which support students in their learning and improvement of English. All students learn German from age five, and over 20 additional languages are supported through our Mother Tongue and Parents Assisting Learning (PAL) programmes. In addition, individual learning needs are supported by our Learning Support department and Primary School Counsellor.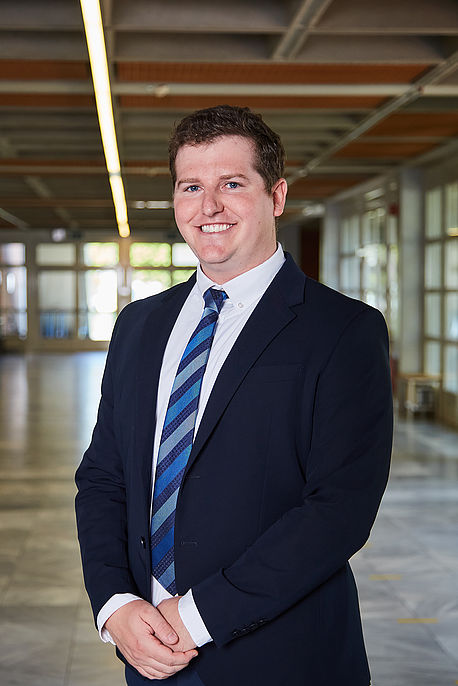 Our specialist music, art, physical education (PE) and library teachers ensure that students' skills, knowledge and understanding in all subject areas develop under throrough guidance and expertise. Our facilities allow students the space and opportunity to explore and inquiry, as do lessons with our resident Science Expert in our Outdoor Learning gardens.
At the heart of all that we do in the Primary School is the International Baccalaureate's Primary Years Programme (PYP).
The PYP is an international curriculum that the Primary School here at VIS has played an important role in creating and developing. This curriculum develops the academic, social, physical and emotional skills, knowledge and understanding of each student. Our dedicated and experienced teachers contribute to this learning journey with expertise and passion.
The Primary School is a busy place, with students involved in a wide range of different experiences throughout the year, including well-structured excursions at all levels. Our Connected Learning programme ensures that students have individual access to digital tools, and a dynamic After School Activities programme provides further access to sport, science and more.
At VIS we believe in learning that develops inquiring, involved and inspired students. I look forward to meeting you and discussing with you the ways in which VIS can contribute to the learning and development of your child.
Kind regards,
Chad Wood
Primary School Principal
Primary School Programme by Subject
Primary School Programme by Grade
At VIS, we pride ourselves on having a strong Early Learning Years programme, which consists of our Early Learning Centre (ages 3-5) and Grade Primary (ages 5-6), with six classes led by class teachers and Educational Support Staff (ESS). We emphasise learning through play, and each school day and week is planned to provide the children with stimulating activities, outside playtime, and lessons with our specialist teachers in Music, PE, German, Library and Connected Learning, as well as our resident Science Expert and Learning Support team members.
We recognise that children are naturally curious and use experimentation and exploration to make sense of the world around them. Our programme is inspired by the Reggio Emilio approach, which is student-centred and constructivist and utilises self-directed, experiential learning in a relationship-driven environment. We emphasise the growth of children's inquiry, creativity, curiosity and imagination, while the development of basic skills is carefully nurtured.
Our hands-on and active learning, as well as the support from our English Language Acquisition team members, makes it easy for children with differing levels of English to access the curriculum. Through the organisation of the classroom and careful planning, our staff ensure that all students have the opportunity to become confident, skilled and independent learners.
Our programme for Learning in Grades 1-5 in the Primary School is relevant, rigorous and engaging. We have four classes in each grade with Educational Support Staff (ESS) in Grades 1 and 2 and specialist teachers in German, Music, PE, Library, Connected Learning, Visual Art and Drama. Our resident Science Expert supports students in class and in our Outdoor Learning Gardens as do our Learning Support and English Language Acquisition team members.
Our well-documented curricula and well-appointed teaching spaces support the effective implementation of the International Baccalaureate Primary Years Programme (IBPYP). Through its inquiry-led, transdisciplinary framework, the PYP challenges students to think for themselves and take responsibility for their learning as they explore local and global issues and opportunities in real-life contexts. Through the study of six transdisciplinary themes of global significance each year, students deepen their learning by developing their conceptual understandings and strengthening their knowledge and skills across and beyond subject areas. PYP students learn how to take control of their learning, and teachers collaborate to deepen student- learning and increase their confidence and self-motivation. The whole school community, including parents, are viewed as partners in learning, all actively contributing to a holistic and valuable educational experience.