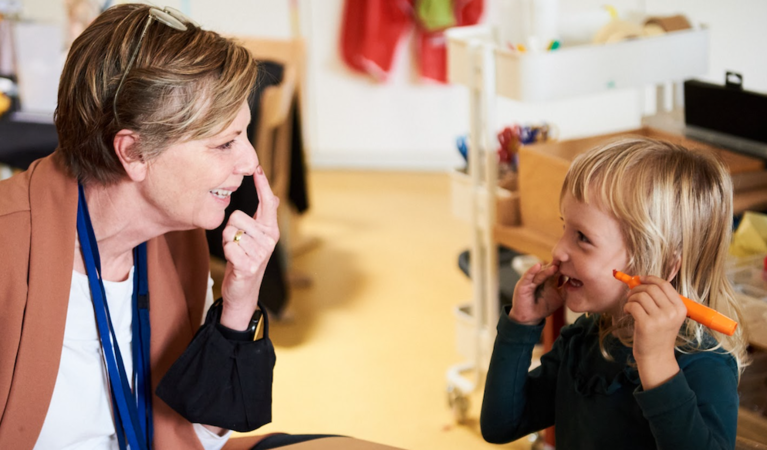 English Language Acquisition
Vienna International School prides itself on being a multilingual and multicultural school. We recognise that all children's language profiles differ and we support all students to develop their language and learning skills so they can reach their potential. Our goal is to develop English language skills, which allow children to be successful in their academic work as well as in everyday communication. This includes development of communication skills, multiliteracy skills, an appreciation of literary texts, critical thinking skills, international mindedness, the IB Learner Profile and fostering a lifelong interest in language learning.
The English Language Acquisition (ELA) programme supports students whose mother tongue is not English, to acquire the English language skills necessary to participate successfully and confidently across the curriculum. In ELA, our aim is to provide the language support students need in order to be successful in their academic work as well as in everyday communication.
The language needs of students enrolled at VIS are assessed once they have joined the School. According to their proficiency in English, they are enrolled in the most suitable language programme to build confidence, develop skills and improve their language proficiency. The progress of all learners is continuously monitored, and decisions regarding the current phase of language learning are made jointly by the English Language Acquisition teachers and class teachers. As the academic contexts and the curriculum demands vary from Primary to Secondary School, our programmes to support language development are structured to best meet the needs of our students and are in line with the IB PYP Language Phases and the Language Acquisition IB MYP frameworks.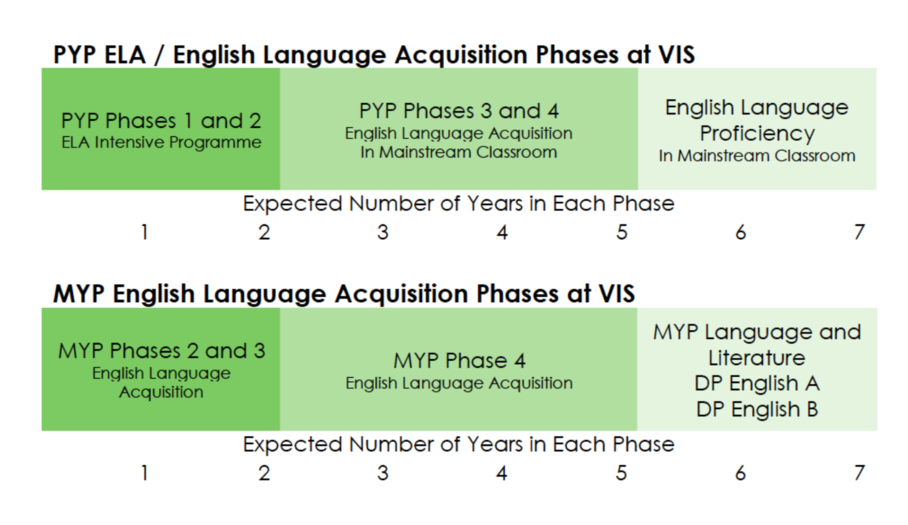 1.
ELA at VIS
Embedded in the school curriculum
2.
ELA at VIS
Offering different levels of support
3.
ELA at VIS
Delivered by Language Acquisition specialists
4.
ELA at VIS
Academic language is assessed when students join the school
5.
ELA at VIS
Students are assigned to a language phase
6.
ELA at VIS
Intensive students receive dedicated instruction in small groups
7.
ELA at VIS
Differentiated work in class is arranged for the needs of all students
8.
ELA at VIS
ELA teachers continuously monitor the proficiency of their students