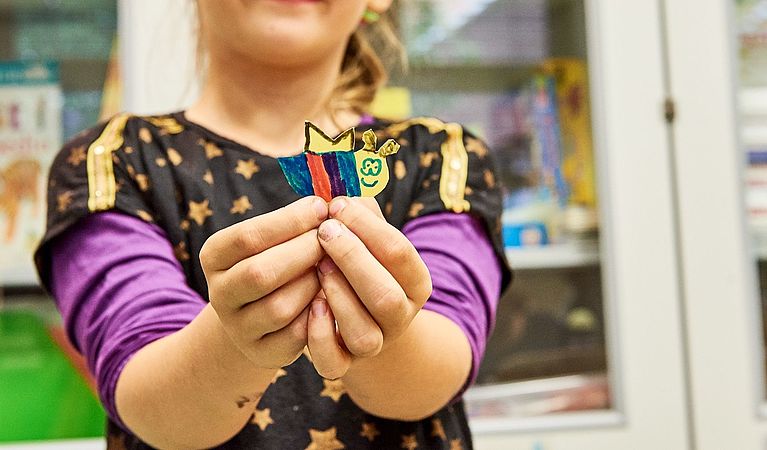 Governance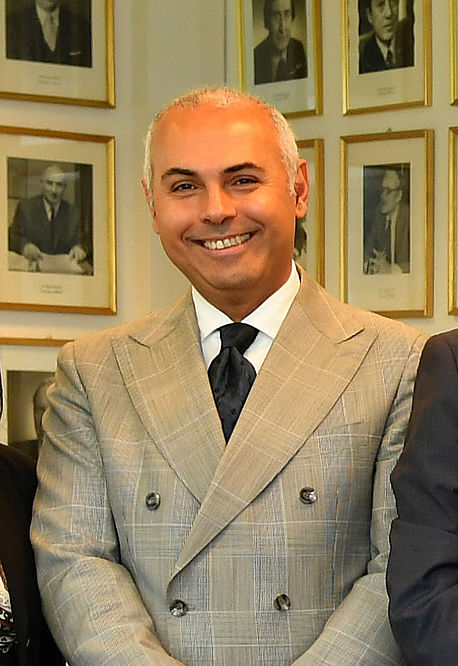 As members of the Vienna International School Association (VISA), and as parents of children at the VIS, you will want to be kept abreast of developments in school.
There are at present a number of different communication channels with parents including:
VIS General Assembly
Weekly Parent Newsletter
ManageBac
Intranet
School Website
Monthly Open Meetings with the Director and
Informative sessions provided by the Parent Teacher Association (PTA)
The need for good communication between the VIS Board of Governors and the VIS community as a whole is vital to the well-being of the School community. The Board knows that transparency and open communication is required and we trust that these measures will provide for a constructive dialogue.
Tarek Sarwat
Chair of the VIS Board of Governors
---
The VIS Association is an non-profit entity created to promote and provide, in at least the English language, education suited to the needs of an international community, in particular the needs of the United Nations system and other inter-governmental organisations having their seat in Vienna.
It should furthermore offer schooling to children of members of the diplomatic community residing in Austria, as well as to children of the international business community and to other children subject to the proviso stipulated in Article III-2. Schooling shall be available to children of all nationalities.
In providing such education, the VIS Association shall take into account the spiritand principles embodied in the United Nations Charter and the Declaration of Human Rights and the special character of an international education.
Members of the Board of Governors - School Year 2020 - 2021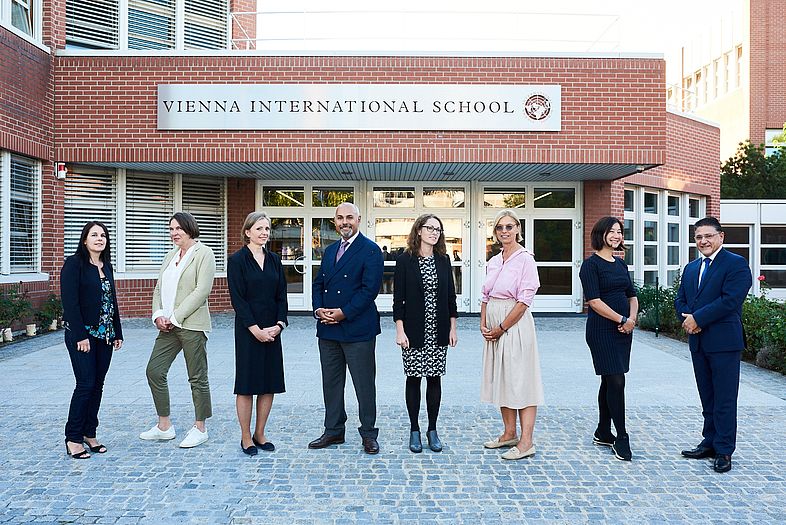 from left to right: Sophie Gouzy-Portaix (Board Secretary), Brigitte Strobel-Shaw (Board Vice-Chair), Bozena Mazur (VIS Business Manager), Tarek Sarwat (Board Chair), Lisa Biasillo (VIS Director), Regine Ahner (Board Member), Ana Paula Nishio de Sousa (Board Treasurer) and Onisiforos Onisiforou (Board Member).
Additional Background Information on Board Members
Mr. Tarek M. Sarwat (Chair of the Board) is the IAEA representative on the Board. He has expertise in Governance, policy-making and international affairs. A diplomat by profession, he served in Embassies abroad before joining the IAEA, and has BA and MA in Political Science and International Relations. Mr. Sarwat previously served as Vice-Chair of the VIS Board, and Chair of the Search Committee for VIS Director. He has two children at VIS, one graduated and the second is in Secondary School.
Ms. Brigitte Strobel-Shaw (Board Vice-Chair) is working for UNODC's Treaty Division and is a lawyer by training. Throughout her career she held several positions in the UN system, both in Vienna and in the field, working on issues related to crime prevention and criminal justice. She has two children at VIS, one has graduated and the other is in Secondary School.
Ms. Ana Paula Nishio de Sousa (Board Treasurer) is the UNIDO representative at the Board. She studied Technology, Business Management and Economics. She holds governance roles at UNICC, IATI, UNJSPF and represents UNIDO in several UN inter-agency initiatives. She has two children at VIS, in Grade 6 and Grade Primary.
Ms. Sophie Gouzy-Portaix (Board Secretary, elected Board Member) has three children at VIS, two are in Secondary School and one is in Primary School. Her oldest children have been at VIS since 2011. She worked for three years at the International Atomic Energy Agency (IAEA), where she developed her expertise in policy-making and international relations. Ms.Gouzy-Portaix has a background in engineering and extensive experience in project management and nuclear security.
Mr. Onisiforos Onisiforou, is the CTBTO representative on the Board. Mr. Onisiforou, BA, MBA, FCA, BFP, CIA, CCSA, CGAP, CFSA, CRMA, has professional experience in the private and public sector, in the fields of governance, risk management, finance, financial control, business consulting, external and internal auditing. He has held various leadership positions in committees and boards. Currently, Mr. Onisiforou has a child attending VIS.
Dr. Regine Ahner, MPH is an elected board member who is an Associate Professor in obstetrics and gynaecology at the Medical University of Vienna. She previously taught at Cornell Medical University in New York and Harvard Medical School in Boston. Her professional interest in public health brought her to clinical settings from India to Uruguay, where she empowered communities and individuals with new skills. The World Bank has hired her as a development consultant. She has a son in secondary.
---
---
The Board of Governors sees itself a part of the VIS community and invites all members of the community to reach out on any matter of interest.