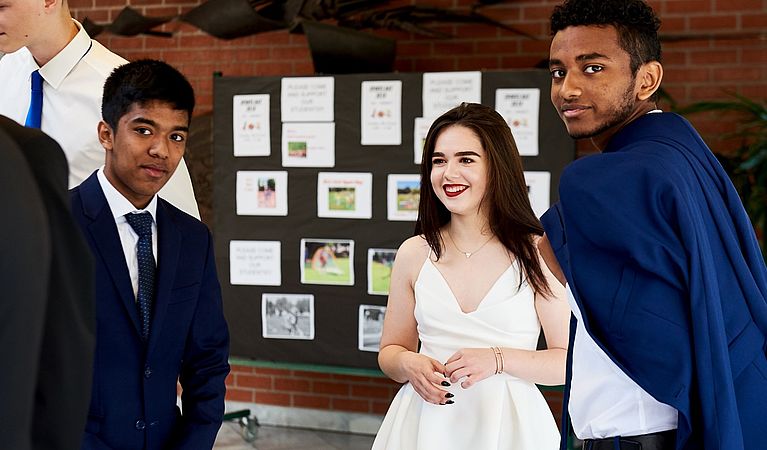 University Advice
Choosing a university or college is more than just selecting a place to study, it is an important step towards becoming independent; it is the beginning of adult life and thus it is a process that will require much careful thought, discussion and planning. G11-G12 are a time when students will be doing much more than just studying for their IB exams; this is a time for personal growth, of recognising their own potential and accepting responsibility for their own futures. If they start early enough and use the resources and advice available, they should be able to take well-informed decisions about which universities and colleges to apply to and select a college or university that will match their needs.
The Vienna International School recognizes that going to college/university is the culmination of 12 years of schooling and is a major step in student's life; it also recognizes that the university/college selection process is one that requires much time and discussion between students, parents, teachers and counsellors. It is with this in mind that VIS has set up a comprehensive counselling programme to assist students and their families.
As befits an international school, our students apply to and are accepted by prestigious universities worldwide.
VIS School Profile 2020/2021 & University Placements
Important information regarding the school year 2020-21:
VIS was in a distance learning situation for 50% of the 2020/1 school year. However, this 50% took place in staggered periods throughout the school year as our local regulations changed and changed again. Students were asked to be adaptable and flexible as closure status updated, often over the course of one weekend. While they rose to this challenge, our academic engagement undoubtedly suffered from the uncertainty created by these moves on top of the untried nature of distance learning. Our students followed the IBDP Examinations Route for 2021 grade award. Our students experienced a good deal of anxiety around nuances in the IB announcement of two routes and fear that they would be disadvantaged by this Exams route, but ultimately pulled together and made their best efforts in examinations. Furthermore, the students' opportunities to undertake extra-curricular activities were severely restricted.
Jeremy Handcock

University and College Counsellor
Vienna International School
Strasse der Menschenrechte 1
A-1220 Vienna, Austria
Tel 0043 1 2035595 268
Email: jhandcock(at)vis.ac.at

Joanna Rance

University and College Counsellor
Vienna International School
Strasse der Menschenrechte 1
1220 Vienna, Austria
Telephone: 0043 1 2035595 355
Email: jrance(at)vis.ac.at