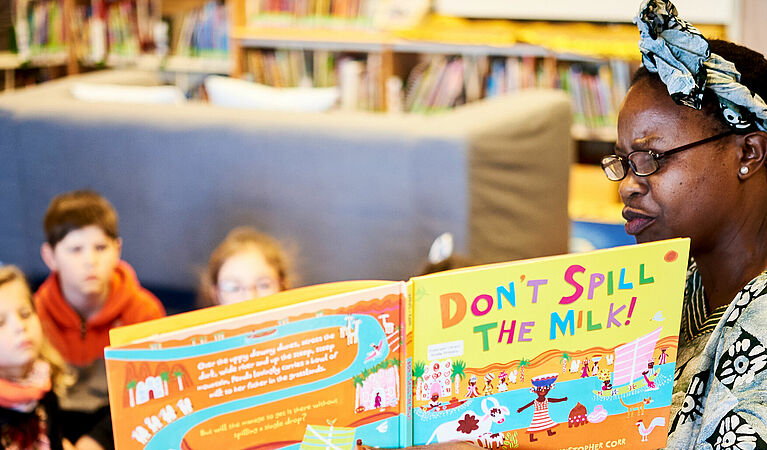 Current Vacancies
Current vacancies of the Vienna International School are always advertised here, on the VIS page of Schrole Connect, and in professional publications, as appropriate.
Please note
The specific recruiting process is described directly below the advertised vacancy.
In general, Vienna International School utilizes Schrole Connect to manage all teaching applications, therefore all applicants for teaching positions are requested to follow this link.
For specific questions that are not answered in this section, please contact Human Resources by sending an email to recruiting[at]vis.ac.at. To make communication more effective, please state the name of the position and you are applying for, and your name, in the subject line. Thank you.
Academic year 2023/24:
Primary School:
Secondary School:
If you are interested in one of the positions above, please visit the respective vacancy page and submit your application through our recruiting partner agency Schrole by following the links above.
(You will be asked to create an account; applying to up to three vacancies is free of charge and only requires your name, Email address and setting a password to access the system. You will be asked to respond to three questions and to submit your cover letter directly in the text field. Please upload your CV in the 'documents' section of your profile. Please also take note of the uploaded detailed job descriptions in the 'documents' section.)
Please note that we are unable to accept applications by Email.
Thank you.
We value diversity and are looking forward to all applications!
To get information about future vacancies, please sign up for our 'VIS Job Alert'; you will get notified via email when a new position opens.
Join our Summer helpers Team!
VIS is seeking to hire General Helpers for the summer to assist several administrative departments, as follows:
Maintenance: Provide general support to the maintenance team; eg.: service classrooms and other rooms (lights, doors, etc.) including paint work, clean out the basement, clean the drains of outside areas, water the plants, level out playground sand and stones, help with transports and logistics…
Purchasing Office: Check and distribute (bulk) orders; offer administrative support to the Purchasing office.
IT Department: Provide general support to the IT department; eg.: Deploy new laptops for staff; Collect leaving staff equipment and prepare for new incoming staff, upgrade iPads to the latest IOS, clean desktop machines, replace/check beamers/ sound/ HDMI connection and clean filters, tidy up tech rooms + sort office files/documentation…
Reprographics: Help with bulk printing jobs for new school year and special repro summer projects like: Repro office storage arrangements, inventory and cleaning; data entry, scanning and digitising of repro files; printing of material for new staff and offer training and support; updating of Fire Regulations and First Aid information in class rooms and offices,..
Personnel /payroll office: offer basic office support; scanning and filling of employment-related documents; efficient and correct data entry of personnel-related data and upload of documents into our internal database.
Job Requirements:
Minimum availability: four weeks throughout between 25th of June and 30th of September 2023
EU Citizenship or residence permit with labour market access
Maturity, flexibility, and comfort working as part of a team
Strong work ethic, with a track record of meeting deadlines
Able to understand and follow oral and written instructions
Demonstrated motivational and problem-solving capabilities with a high degree of integrity and dedication to the mission of the VIS.
Working time: These are temporary full-time positions, Monday - Friday, 38,5 hours per week.
Compensation: € 2.363,-- gross per month; Proportional Christmas and holiday payments are paid in addition.
Recruiting Timeline: The review of applications will begin immediately. The positions remain open until filled – an early date for application is preferred and encouraged.
We value diversity and expressly welcome ALL applications.
Applications accepted online only! Please submit your application here: https://forms.gle/pvUuGvjGQSt589Bt5 (Gmail account required).
Please also have a look at our 'Infosheet for Summerhelpers 2023'.
For specific questions about these positions, please call 01/203 55 95 ext. 197 or 254, or write to: recruiting[at]vis.ac.at.
We are always looking for talented individuals who are:
- interested in replacing a classified employee who is temporarily absent from duty or
- interested in supporting and/or supervising students during assessments and exams.
We are looking for people who are interested in at least one of the following roles:
Substitute teachers (teaching qualification required!) and
Substitutes for Educational Support Staff - are covering for absent colleagues and are supporting our students directly in the classroom or gyms.
Temporary Helpers - are mainly supporting the Maintaince-, Finance and IT departments during the summer holidays, or are covering for longer absences in the school offices.
Invigilators
Readers and Scribes - 'Amanuensis' - are supporting students (aged 12-18) during their assessments by writing down the dictated response from the student in various subjects. Currently, we are looking for native speakers or someone on at least C1 (CEFR) level to scribe in the following languages: German, English, Spanish, and French. Ideally, you would either be a university student, or have a degree in any subject taught at school (humanities, sciences, mathematics, and languages). Irregular duties, often only for 1 - 2 periods (40-80 min) during the regular school day.
Our Substitutes and Occasional Helpers are called in as needed and are paid on a per hour or per lesson basis. There is no obligation to accept the work offered and no obligation by VIS to offer work.
Requirements:
motivation to work in an educational environment, and or prior experience working with students or children
a willingness to work flexible hours, on an irregular basis
a valid residence permit / work permit for Non-EU citizens
teaching qualifications if you are interested in joining our Substitute Teacher team
If you are interested in one or more of the roles mentioned above, please send your up-to-date CV, together with a letter of application (one page maximum, please) via email to recruiting[at]vis.ac.at.
Please indicate if you are interested in Primary or Secondary school or both - Primary School students: aged 3 to 11; Secondary School Students aged 12 to 18.
If you are interested
Please send us your application letter, CV and certificates as one attachment only, in pdf-format.
Please don't paste text in the Email directly; we are only reviewing the attached file
Please state your name and 'Substitution' or ;Occasional work' in the subject line
Please mention in the cover letter which of the roles mentioned above you would be interested in
Thank you!
We are looking forward to receiving your application!
Sign up for our Job Alert
If you are interesed in working at the Vienna International School, we encourage you to sign up for our Job Alert below. You will get notified via email when a new position opens.
Recruitment Booklet 2022/2023