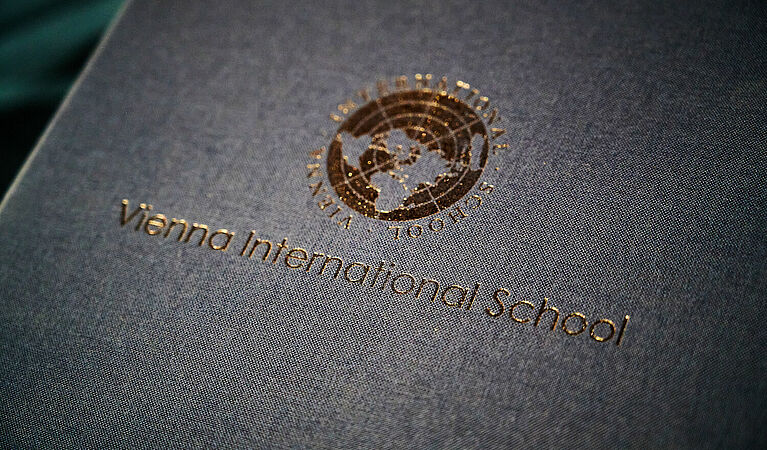 School Awards
Awards in the Primary School
Several awards are given in the Primary School to students completing the PYP in Grade 5.
Awarded to two students in Grade 5, in recognition for having demonstrated the ten attributes of the International Baccalaureate Learner Profile: inquirer, open-minded, knowledgeable, caring, thinker, risk-taker, communicator, balanced, principled and reflective. This award is given in memory of Helen Birkbeck (1966 - 2006), an ex-colleague and previous Primary School Deputy Principal at VIS. Helen 'practiced what she preached' and, as she believed in and demonstrated the ideals of an 'International Person' herself, the Primary School staff unanimously agreed to award the Learner Profile Award in memory of her time at VIS.
Students receiving the award:
Susanna Soone
Yarden Gal
Maximillian Willmann
Maria Leonor Carneiro
Doeyun Seo
Orlo Hayward
Taeyul (Alex) Kim
Leila Mina Newson
Ciara Miller
Oiva Putkonen
Awarded to a student in Grade 5, in recognition for having demonstrated an understanding of and dedication to music by asking questions about music, pursuing answers to these and using music to help others. This award is given in memory of Jim Pearson (1954 - 2015), a dedicated and much loved Primary School music teacher at VIS for over 25 years. He contributed to the establishment of the VIS Junior Choir, musical assemblies and was recognized as a contributor to the internationalism and charitable nature of the city of Vienna through music and the contributions of the Choir.
Students receiving the award:
Awards in the Secondary School