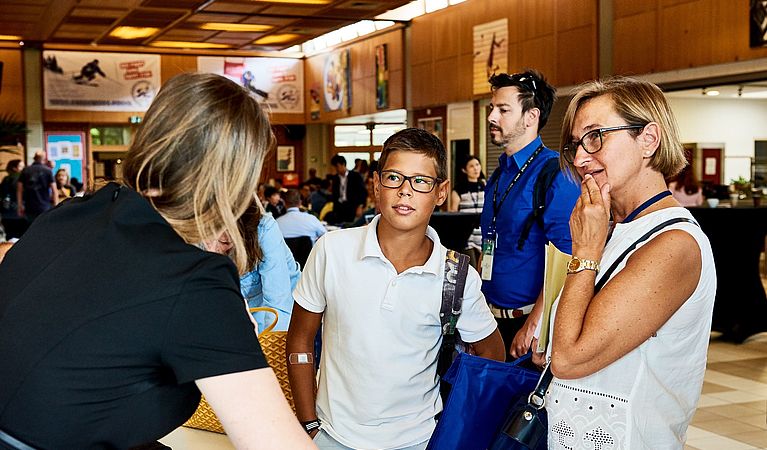 Admissions
Welcome to the Vienna International School Admissions website!
My name is Tina Lackner and I am the Admission Coordinator at VIS. I started working at VIS in 1990 and my intent was to only stay for one year. However, as I started working I realized what a special place I was in and never left. The excitement of working in such an inspiring learning environment always mesmerized me and has never let go of me. I was and still am amazed to see what our exceptional learning environment does for children; how it makes them grow and overcome obstacles that have seemed to hinder them to achieve greater success in their past. The happy faces of children around us still touch my heart and after so many years at VIS, I am still deeply moved when participating in the G12 graduation ceremonies and some of the other events where we celebrate our children's successes, including the fantastic plays and music performances held in our beautiful William Kirk Theatre.
VIS primarily caters for students whose parents are employed by the Vienna based International Organisations or who belong to the Diplomatic and International Business Community in Vienna. VIS currently accommodates 1396 students of 115 nationalities who speak 86 different mother tongues – we truly are a very unique and vibrant school community!
The Admissions Team is looking forward to getting in contact with you and welcoming you to our lively, happy school. We are excited to be spending some time with you, getting to know your family and talking about the place we are most enthusiastic about – Vienna International School!
My team and I are available every day, ready to meet with you and help you with the application and admissions process, answer questions and talk you through any possible concerns you might have when moving to a new, unknown and foreign county, as well as how best to support you taking your children along on this journey with you.
Please get in touch with us at admissions(at)vis.ac.at in order to set up a telephone conversation or virtual meeting so that we can ensure to answer any questions you might have before starting the online application process. We also encourage you to take a look at our virtual tour and if you are coming to Vienna, we would be delighted to receive you and your family in person for a tour of our school campus. It is important to us to dedicate time specifically to your family so that we can help you find the most suitable educational match for your children, which we hope will be Vienna International School.
Please browse through the Admissions page on the VIS website now so you can learn about our school's policies, the online application process, our admission requirements, availability of places and our waitlist situation, documents requested, available Learning Support and English as an Additional Language accommodations, our Mother Tongues Programme and the Extra Curricular Activities and Services we offer at VIS.
Looking forward to hearing from you and meeting you soon!
Herzliche Grüße aus Wien!
Tina Lackner
Admissions Coordinator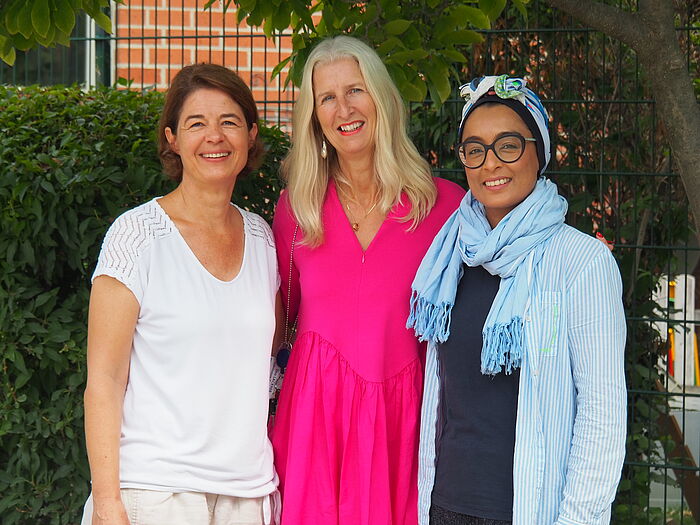 1.
The international community's first choice
Strong links to the United Nations, International Organisations and the Diplomatic Community.
2.
A home away from home
We are a thriving community, we are friends, we are family. Get involved in our PTA, arts, sports, school trips and community service!
3.
VIS is a global village
International staff from 39 countries care for approximately 1400 students, representing 111 nationalities. We cherish the strength of diversity.
4.
We are Austria's first international Eco-School
Pioneering in developing eco awareness education, we have become the first international Austrian Eco-School, as a powerfully student-led initiative.
5.
We take responsibility
Through creativity, action and service programmes, students are encouraged to engage in responsible action in local and global communities to develop into responsible global citizens.
6.
Education for the Digital Age
Providing a Learning via Technology Programme across school through the use of iPads & MacBooks from age 3 & Coding Classes.
7.
Open enrolment school
Where students are supported to reach their personal potential.
8.
Excellent student IB results
The average IB Score of our students is 35 Points. A quarter of our graduates excel to earn entrance to Ivy League & Russell Group universities.
9.
We think global but act local
We are building bridges to the local community through mandatory German classes and community outreach programmes.
10.
Celebrating an extensive Mother Tongue Programme
We teach in more than 40 mother tongues.