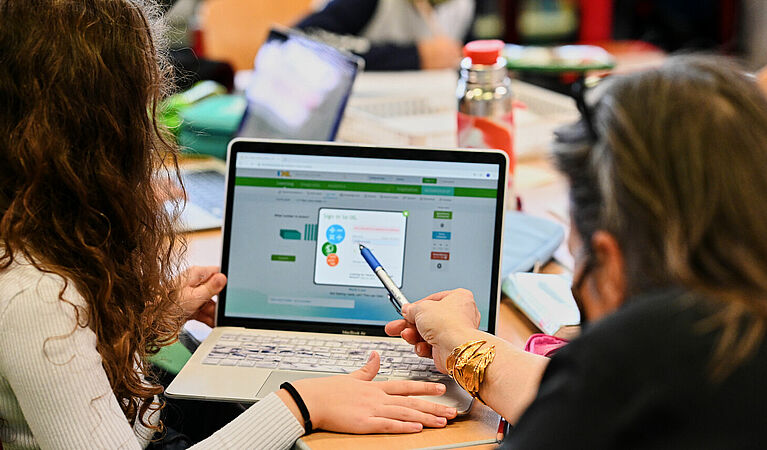 Learning Support
Learning Support Services has its philosophy rooted in the VIS mission statement, which aims to: empower all of our students to be successful and responsible learners in a nurturing and diverse community. In harmony with the ideals of the IB learner profile, VIS recognises all students' individuality and diversity.
We believe in challenging students to realise their personal potential for excellence in an inclusive and supportive environment
We believe in nurturing confident, responsible, reflective, and independent lifelong learners
We believe in embracing diversity as an enriching resource and unifying force in our school
The goal of Learning Support Services is to enable students to:
Become empowered and lifelong learners who value their strengths and recognize and understand their individual needs in order to work towards their potential.
Develop skills and strategies that will enable them to become independent and successful individuals who are able to advocate for their needs.
Difference and diversity are central in IB World Schools where all students enrolled in IB programmes should receive meaningful and equitable access to the curriculum.
The School's mission is to provide high quality education for international students, this includes meeting special educational needs or identified learning differences where possible. Learning Support services are available to students in the Early Learning Centre (ELC) through Grade 12. At VIS, we use the term 'learning differences' in place of 'special needs.'
The School is able to accept students whose educational, social-emotional and/or physical needs can be successfully met in our programme, with the Learning Support services available. Learning Support at VIS is able to cater to students who are intellectually capable of meeting curriculum and assessment standards and may need accommodations to demonstrate their achievement.
The goals and strategies that are put in place to support students are evaluated throughout the year with the teachers, Learning Support staff, students and parents working in partnership.
Specific In-School Services
Learning Support is a programme designed for students who have been identified as requiring an Individual Learning Plan (ILP) or Accommodation Plan (AP). An ILP or AP is developed when a student enrolls at VIS with already identified learning differences or via the referral process at VIS.