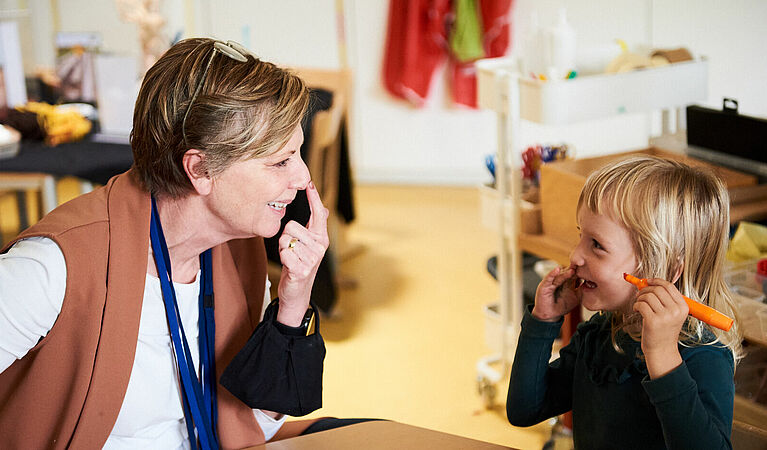 Work at VIS
Nationalities represented by the faculty
The Vienna International School is an independent, not-for-profit, preK-12 coeducational day school operating in the city of Vienna, Austria. The enrolment for the school year 2023-2024 is approx. 1390 students representing 112 nationalities. The School is accredited by the Council of International Schools and its curriculum is approved by the Austrian Ministry of Education. The School is divided into two major divisions: Primary and Secondary.
We are always in search for people that make good team players with energy, passion, a sense of humour, critical reflection skills, resilience, flexibility and a genuine belief that all kids can be successful. Teachers who understand the needs of young people in the 21st century and are interested in contributing to the continued growth and development of a widely recognised international school.
Recruitment at Vienna International School will begin in November for positions for the following school year; applications can be submitted when open positions are made available.
Child Protection Statement
To ensure the safety and welfare of our students, Vienna International School adheres the Council of International Schools guidelines and practices in regards to student safeguarding and child protection. VIS recruiting practices are designed to attract and retain faculty who share this commitment. Any allegation of risk to child welfare will be handled (in partnership with the relevant authorities, if appropriate), in line with the VIS Child Protection Policy.
Student safeguarding and child protection at VIS are the core of our professional and ethical standard of the teaching profession. All members of the VIS community (including staff, students, parents, service providers, volunteers and visitors to the school) have a duty of care to create and maintain safe learning environments and to respond immediately and appropriately to concerns about, or knowledge of harm and abuse arise. Potential employees undergo confidential reference checks from previous employers as well as police background checks from all previous residences. There is additional annual training for new and current teachers. Our comprehensive safeguarding handbook and procedures help to ensure the welfare of our students is at the center of everything we do.
VIS offers an attractive remuneration package, including:
Strong and collegial faculty
Excellent teaching and learning experience
The opportunity to work in a richly diverse community
Very supportive students and parent community
An organisation that is is committed to providing for the needs of a 21st century learner
A superb quality of life outside of the school - something for everyone
Competitive salary package
Safe Central European location
Great travel opportunities
Seasons and great air quality
Training in a highly-respected IB continuum school
Opportunities to develop 'exposure' internationally
Access to leadership opportunities and training
A dynamic and successful environment where risk is encouraged and supported.
Involvement in the dynamics of digital learning
Professional learning communities