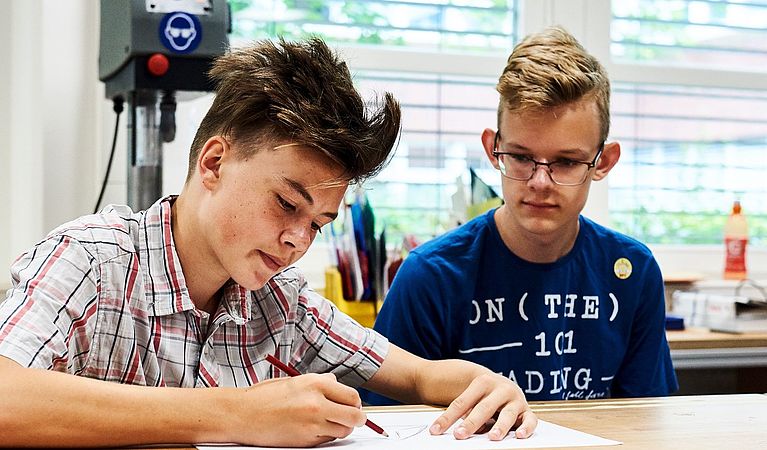 Secondary School
Welcome to the Secondary School
A very warm welcome to the Secondary School. In the Secondary School we take great pride in welcoming all students into our learning community and encourage students to strive to reach their potential. We hope to achieve this by providing a caring and nurturing environment where all students can be a unique and valued member of the school.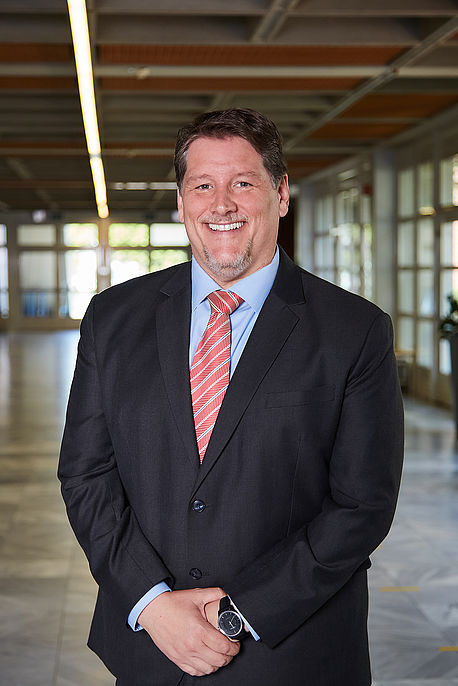 Against this secure backdrop, we encourage our students to work hard to achieve their academic potential. The International Baccalaureate Middle Years Programme (IBMYP; Grades 6-10) and the International Baccalaureate Diploma Programme (IBDP Grades 11-12) provides us with a curricular framework from which to build, our students' knowledge, abilities and interests.
We aim for our students to embrace learning and understand that their time spent at Vienna International School is a part of their life long journey of learning.
We are also driven ensuring the holistic development of all our students. The School has an extensive extra-curricular programme that encompasses sports; music; mathematics competitions; Model United Nations; student publications and the Duke of Edinburgh's International Award (to name but a few).
We encourage all students to find something they are passionate about and get involved.
All our students participate in Service and Action projects. It is central to the values of VIS that every student should contribute to better the world. This includes projects that improve the lives of others, the environment and society as a whole. We aim to educate ethically driven, contributing members of our global community who are empowered to be positive drivers of change in the world.
We know that if the relationship between the home and the school is strong we can successfully work to support students in achieving personal success. We therefore engage parents as partners in the learning journeys of our students and expect that our parents will support the values of the school and its approach to learning, student success and well-being.
Warm Regards
Marc Starr
Secondary School Principal
The International Baccalaureat Diploma Programme examination is accepted for entrance to all Austrian Universities/Fachhochschulen (§64 Abs. 1 Z.7. Universitätsgesetz, BGBl. Nr. 131/2015). Please note that the IBDP examination, by agreement with and validated through Nostrifikation by the Ministry of Education, is an international and not a national school leaving certificate. Therefore Matura equivalency is not automatically transferable to other countries as "Austrian Matura".

Students qualify for Matura equivalence based upon their final, externally marked, International Baccalaureate assessment grades, and internal VIS assessment grades (3 higher level and 3 standard level, with no assessment grade below 3, and with a total of at least 24 points).

In addition, in G9-G10 students must successfully complete:
all subjects taught in the VIS curriculum (including 3 separate sciences) receiving G3 or above in each on their end of year school reports
a third language taught as part of the VIS curriculum for at least four years, up to and including G10, with level two objectives being reached, (including success in external exams, or an International Baccalaureate certificate in the third language)
In G11-G12 students must study:
Austrian history and Austrian geography.
German (B, HL), English, Mathematics and one experimental science from biology, chemistry or physics.
In Grades 11 and 12 the school offers the International Baccalaureate Programmes. These are rigorous pre-university courses of study, leading to external examinations and meeting the needs of students between the ages of 16 and 19.
The IB Programmes are designed to promote international understanding and facilitate the mobility of students to a wide variety of institutions by offering a rigorous, holistic approach to learning.
VIS offers students the opportunity to study two different diploma or graduation routes simultaneously: the VIS Diploma (with possible IB Courses) and the IB Diploma.
These two options can be taken with or without Austrian Matura Equivalence.
VIS High School Diploma
The VIS High School Diploma is an accredited leaving certificate that is recognised by a number of universities and organisations throughout the world.
Students earn a VIS Diploma by fulfilling course credits during Grades 9-12, which are earned through internal examinations and coursework in VIS courses.
For university entry, the VIS Diploma is recognised in a number of US and private universities, though on its own does not open access to national universities across Europe, including UCAS. Please see the University page for more information.
For course selection, students have great flexibility and may build a programme of study with any mix of HL and SL courses. English and Maths must be taken in both Grades 11 and 12, and CAS completion is a requirement.
Students may complete IB Course credit for individual courses while pursuing the VIS Diploma, and these may be used towards university admission or credit in some cases.
IB Diploma
The IB Diploma is an accredited leaving certificate that is recognised almost universally at universities and organisations throughout the world.
Students earn an IB Diploma by achieving points for their courses, gained through a combination of internal coursework and rigorous examinations at the end of Grade 12.
For university entry, the IB Diploma is recognised throughout the world. Certain systems, universities, and programmes of study at university require certain IB subjects or levels for entry. Please see the University page for more information.
For course selection, students select 3 HL subjects and 3 SL subjects, in addition to completing the three elements of the IB Core. Subjects must be selected in a set order from the different IB Diploma subject group.
What Programme is right for me?
Students should take time to consider, after reflecting on strengths and interests and careful research of university entry requirements, which Diploma option is best for them.
Pursuing these Diplomas can be done in the following combinations:
IB Diploma AND VIS Diploma: as these Diplomas are based on the same courses, students successfully pursuing the IB Diploma will in most cases also earn the VIS Diploma. Students pursuing this option should

have past academic results and approvals which indicate that s/he would be capable of earning the IB Diploma
need the IB Diploma for university entry (in systems such as UCAS)

VIS Diploma ONLY: this option allows for greater flexibility in the selection of subjects in Grade 11 and 12. Students may select up to 6 individual courses without the requirements of 3 HL and 3 SL courses. Students may also sit individual course examinations with the IB for "Course" credit, which may be redeemed or used for entry at some universities. Students pursuing this option would

have past academic results and approvals which indicate that s/he would find the IB Diploma too challenging
need only a VIS Diploma or IB Courses for university entry
Credit Requirements
To earn a VIS High School Diploma, a student must earn a minimum of 25 credits over the final four years of High School education (including all schools attended from Grades 9 to 12).
One credit equals one year passing in a subject.
The chart displayed below* shows the breakdown of the number of credits required in each subject area.
Earning Credits
In order to earn credits, a student must successfully complete a course of study by
Having an attendance record of at least 80%
Achieving an end of course passing grade of 3 or above in all courses in Grades 9 to 12.
Important note: Students must take English in every year from Grade 9 to 12 and obtain a minimum school-based assessment grade of a 3.
Further information
Grades 9 and 10
In a school year, a student achieves one credit for successfully completing each one-year course in the following subject areas: Mathematics, English, Language, Physical Education, Design and Arts.
In a school year, a student achieves a half-credit for successfully completing semester courses in the following subject areas: Humanities (History and Geography) and Sciences (Physics, Chemistry and Biology).
Grades 11 and 12
In a school year, a student achieves one credit for successfully completing a Standard Level (SL) course.
In a school year, a student achieves one and one-half credits for successfully completing each Higher Level (HL).
A student will achieve one credit for completing the school's CAS (Creativity, Activity, Service) requirement.
IB Courses
Students not pursuing the IB Diploma may choose to pursue "Course" credit for individual courses they are taking at VIS. This Course credit - represented as a score of 1-7 in subjects and A-E in TOK or the EE - may be earned in addition to the VIS Diploma and may augment university application portfolios.
*