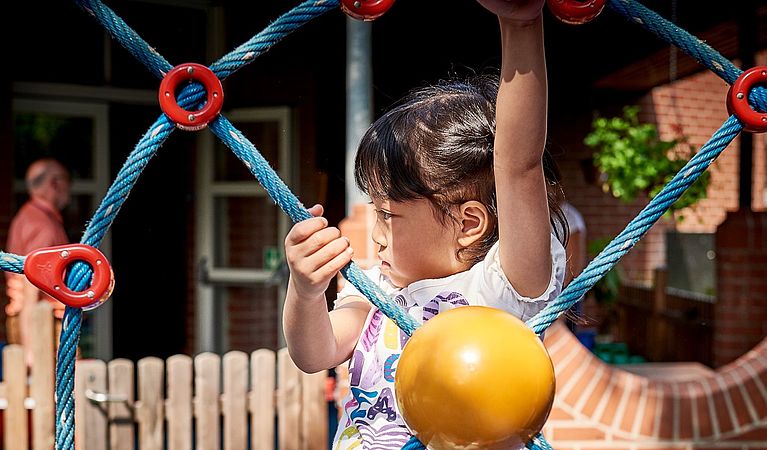 Application Process
Thank you for showing interest in Vienna International School (VIS) on behalf of your child. Vienna International School is a truly International School with 112 nationalities and 86 different mother tongues represented amongst its student body. The School enjoys an outstanding reputation for academic success and offers a full range of activities for students of all abilities. Vienna International School can accommodate about 1400 students and the school is located close to the UN Headquarters in the 22nd district of Vienna. Our School is easily accessible by subway (U1 line, stop Kagran) and about 15 minutes away from the city center (Stephansplatz).
Before you start the process of an online application for a place for your child we would like you to read through the following information carefully.
For entry into the academic year 2022-2023, students must be born between 31 August 2005 and 31 August 2019.
For your information and guidance, the admissions process for admitting new students for the next academic year 2022-2023 is as follows:
We began reviewing waitlisted applications in late Fall 2021.
The admissions process for 2022-2023 is connected to our students' annual Re-enrolment process, which was initiated in January 2022.
In grades where we knew that we will have a greater number of places available – i.e. In ELC, Grade Primary, Grade 1, Grade 6 and Grade 9 - we started with first place offers in early February 2022, once the Tuition Fees for the upcoming academic year 2022-2023 have been approved.
We started with offers to waitlisted candidates across all other grades in March 2022.
As per today, 27 June 2022, most of our grade levels have been filled.
Vacancies are still available in our Early Learning Centre (ELC), Grade Primary (GP), Grade 1 and Grade 6. In some grade levels all places for students with English Language Acquisition (ELA) needs are full.
Our school will then continue to offer places all spring and summer long, including July and August 2022, until all vacancies are filled and with the new academic year, 2022-2023, commencing August 2022.
For your information and guidance, the admissions process for admitting new students for future academic years is as follows:
The option for the future academic year 2023-2024 (2024-2025 etc.) will only be available on Open Apply approximately 1.5 years in advance of the start of the applicable academic year.
As of January 2022, the academic year 2023-2024 should be available for selection in the drop-down menu on the 'Student Information' page.
Please note that the reviewing process for future academic years will only start in the autumn prior to the start of the applicable academic year.
Entering data for one child on Open Apply will take you about 35 minutes; however, you can also start the process, save and continue later if you are short on time.
After having read all of the above information and in case you have additional questions please contact us before starting the Open Apply application process.
However, if you are now ready to start with the application process click here for Open Apply.