Newsletter - 9 November 2018
Click on the following links below and get directly to your prefered section:

Meet the Director
The next 'Meet the Director' morning is scheduled for Thursday, 15 November, from 08:45 – 09:30, in the Secondary Aula. The purpose of this meeting is to address any school related questions you might have and Director Murphy will be there to provide the answers. As the General Assembly and the Election to the Board of Governors are approaching, you will be given the opportunity to meet the two candidates, Ms. Regine Ahner and Mr. Gregor Hofstaetter-Pobst, and to address any questions you may have directly to them. Should you not be able to attend the meeting on 15 November, the next opportunity to meet the candidates is on 28 November, from 18.15 to 19.30 in the Secondary Aula.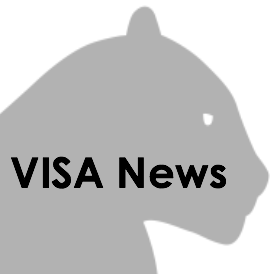 As the election for the election to the Board of Governors comes up on 3 December, find here important information from the Electoral Committee, as well as dates when you will be able to meet the canidates.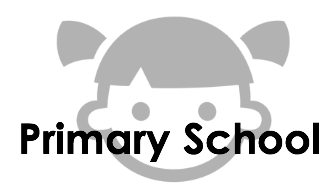 Parent Teacher Student Conferences
Thank you to all parents who have signed up and have possibly already attending this semester's Parent Teacher Student Conferences. We are pleased to note that attendance is up 28.3% from the same event last Autumn!
November 2018 - Parents with appointments = 93.5%
November 2017 - Parents with appointments = 65.2%
As a reminder for next week, the second conference date is on Wednesday, 14. November from 13:00 to 17:30. Students will be dismissed from 12:45. There are no after school activities, sports, VISMA, after school care, or Mother Tongue. Busses will leave at 13:13. The lost property display will finally be closed after the conference.
Child care will be available in Gym C and D for students who attend VIS that are siblings of other VIS students who are attending conferences. Parents attending the Primary and/or Secondary School conferences can register siblings in the Gym in order to attend conferences with individual children. Parents must pick siblings up from the Gym immediately following the completion of the conferences, making sure to sign them out.
Changes to PE Kit Procedures
We'd like to remind parents and students of the importance of remembering to bring appropriate PE kit for reasons of safety, good hygiene, and the development of organizational skills and sense of responsibility.
Students in Grades 1 through 5 are expected to bring:
Blue shorts/sports trousers
White t-shirt
Pair of non-marking sports shoes
It also helps to label the clothing, shoes and the bag they bring the kit in just in case it gets lost. VIS PE kits can be purchased from the PTA shop on Tuesdays and Fridays.
When students forget their PE kit, the following actions will be taken:
Student will participate in their own clothes unless the PE teacher finds their attire to be unsafe for the lesson. If so, the student will have to sit and watch the lesson.
After three times of not bringing the appropriate kit, parents will be notified by Managebac and the student will not participate in the PE lesson.
If this continues afterwards, a letter will be sent home to the parents.
Students who happen to forget their PE kits will no longer use clothing from the Lost and Found due to hygiene reasons. Thank you for your attention.
Maher School Supplies Drive - 5 November to 16 November
The Primary Student Council in partnership with a group of Secondary School students are collecting a limited amount of school stationery supplies to send to the children of Maher. Eight students and two teachers from the Secondary School will be travelling to India to visit the Maher schools and will be taking these supplies with them in their suitcases. If you have any spare pens, pencils, markers, erasers and other small school supply items that you would like to donate, please do so in the Octagon.
Important Construction Update
As you may be aware, the route across the car park across the street from the school was closed and construction has commenced. We have noticed that a number of students are still choosing to walk through this lot despite the activity of the construction vehicles.
In addition, a number of students and parents have been walking along the side of the along Siebeckstrasse from the U-Bahn to the School.
We ask parents and students to make one of two choices that provide a safe route from the U-Bahn to school on a pedestrian walkway:
Exit the U-Bahn station by the main doors, cross towards the car park but then turn right and walk around the old car park towards the Ice Halle and then turn left onto Strasse der Menschenrechte from that direction or;
Leave the U-Bahn by the steps that lead out to Siebeckstrasse (the back end of the platform coming from the city) and walk to the traffic light and cross onto Strasse der Menschenrechte
What you must not do is walk down Siebeckstrasse on the road around the edge of the old car park. There is no pedestrian walkway and this is very dangerous.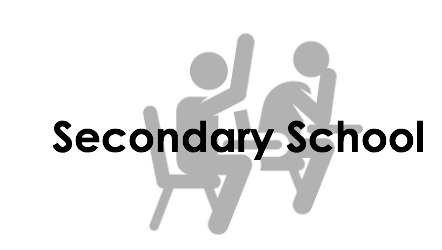 I hope that you have had a good break. The students have all returned to school in good spirits and their teachers are well-rested and ready for the next phase of teaching and learning.
Parent Student Teacher Conferences
We held the first of our Parent Student Teacher Conferences yesterday and we will be repeating the afternoon next Wednesday. The booking system is still open, so please go ahead and make appointments with any of the teachers you would like to meet. It was a pleasure to have all our students present with their parents. I will be sharing a survey questionnaire with you after the conferences are completed and hope that you will take time to answer it for us as this will provide very valuable feedback on any improvements we could make. As a reminder for next week, the second conference date is on Wednesday, 14. November from 14:00 to 17:30. Students will be dismissed from 12:45. There are no after school activities, sports, VISMA or Mother Tongue. Busses will leave at 13:13. The lost property display will finally be closed after the conference.
Universities Fair
This year the CIS Global Forum on International Admission and Guidance is being held in Vienna. We were asked to host the Universities Fair, which is always a side event of the Forum at VIS. This was a very special opportunity for our G10, G11 and G12 students to have the chance to meet with the numerous visiting universities. We also hosted over 300 students and their teachers from local schools.
This was our first opportunity to use the new carpet that we have to cover the Gym floor so that we can use this extensive space more flexibly. There were over 100 universities present and without the space it would have been very difficult to host the fair suitably. We have had really positive feedback on the opportunity this offered for students to gain a more comprehensive view of all that is available at universities across the world.
Unfortunately the opportunity to have so many universities present at once is not open to us every year. This event was possible only because all these university representatives were in Vienna for their annual conference. However, in the course of any year we do host numerous visits from 50 to 60 universities and colleges across the world. Our students are also invited to other schools locally when they host other universities.
World Challenge Mozambique trip
We have extended the deadline for the confirmation forms to be returned to us to November 16. There has been a good show of interest and we are optimistic about gaining a minimum team of 10 students but we do need to receive the forms soon if we are to confirm the trip.
Other News from the Secondary School
Interview Training Reminder
Please find here the information letter from Jeremy Handcock, the VIS University Counselor concerning the Interview training that is taking place in VIS from 21 to 23 November.
Final Extended Essay Reminder (French Department)
Don't forget the Deadline on Tuesday, 13. November (9:00)! PDF Files only!
Information from the French Department
Duke of Edinburgh
On the Saturday before the holidays (20 October) our new recruits to the DofE/IA Bronze Award had the chance to test their newly learnt map and compass navigating skills in the forests of the Wienerwald. The group split into two teams and worked their way from Neuwaldegg up to the 'Hameau' house then down to down to Cobenzl passing the popular 'Am Himmel' on the way.
The weather was very kind to us, making the dramatic autumn scenery a joy to walk through. However, a few of our group may have missed some of the splendor as they buried their heads deep into their maps. One of the main lessons learnt was the realization that that there is more to navigating than just following a path! Very close map study and taking careful bearings requires a lot of concentration, but everybody did very well, learnt quickly and nobody got lost!
The participants will continue learning outdoor skills through the winter in order to be fully ready for the Practice Journey in April next year. The next few months will also be a time to fulfill the other three components of the Award (leaning a Skill, doing some Service and taking on some Physical Receration).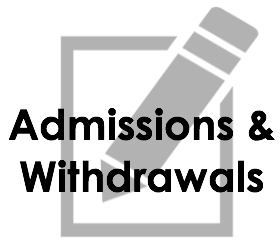 Student Withdrawal Information
If, for any reason, you need to withdraw your child from VIS you are asked to send a written notice to the Admissions Coordinator, Tina Lackner. The following is an excerpt of the annually published VIS tuition fees schedule 2018-2019, page 5:
Early Departures: Parents/Guardians may terminate the schooling contract prematurely before its expiration at the end of the school year by way of a notice in writing to the Admissions Coordinator. The termination takes effect at the end of the second (2nd) calendar month following the month of receipt of the notice by VIS, unless the notice expressly states that the termination take effect on the last day of a later month. Unless notice is given in writing, fees will continue to be charged and the deposit will not be returned.
School Fees are calculated pro rata on the basis of complete calendar months are payable until the termination takes effect. If the termination takes effect at the end of the month of May, School Fees are payable until the end of the school year. Unless notice is given in writing, fees will continue to be charged and the deposit will not be reimbursed.
For example: If you must withdraw your child/ren from VIS at the end of January 2018, you will have to notify Tina Lackner in writing by the end of November 2018 at the latest.
Digital Distraction – How Best to Support the Development of Resilience
It's our responsibility to use technology in a way that doesn't harm others and to be aware of the impact that technology has on our health, environment, and society at large. Check the Digital Responsibility site for insightful ideas on the matter.

This week all our sport teams are travelling and competing in many places of the world. Our Junior Varsity Girls Volleyball team are competing in Vilnius, while the Volleyball Girls team are in Zurich, the Varsity Girls Soccer team & the Varsity Boys Volleyball team are in London, and finally the Varsity Boys Soccer team is playing in Budapest. Meanwhile in Vienna, we are hosting the Middle School Boys Soccer tournament and we have students coming to play soccer from Kiev, Warsaw, Istanbul, Baku, Vilnius and Vienna. Go Panther!
If you are interested, you can read more information regarding the competitions abroad: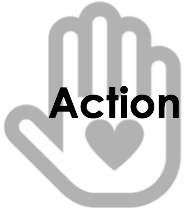 Eco-School Global Action Day
Next Friday, 16 November, from 08:00 - 08:40 our teams of students are coming together to celebrate a Global Action Day and will highlight the United Nations Sustainable Development Goals as part of our environmental mission and Units of Inquiry. Join us on this Global Action Day, visit the displays designed by our Grade One to Grade Twelve students and interact with our passionate Green Teams to learn what we can do to save our planet, enjoy a lovely "apple and honey" healthy snack offered by the Embassy of Slovenia and listen to our talented Primary Rock Band students.
Join VIS in making a powerful the statement of responsibility as the first proud Eco School in Austria.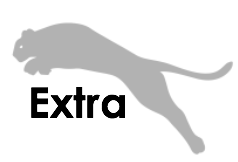 Book Fair
The VIS will once again be hosting a 2 day BOOK FAIR in the Octagon on 14 and 15 November 2018. Primary School students may bring in money to spend on books of their choice. If you are sending money with your child please put it into an envelope clearly labelled with the child's name and class and the purpose of the money. This Fair has been very successful when they have visited us in the past and we hope that you will be able to find some interesting and enjoyable reading material for all your family.
The St. Andrews Night Scottish Ceilidh
by Colin Campbell
'The (Early) St. Andrews Night Ceilidh' is an event that has been running since 1984. A 'Ceilidh', a Gaelic word ('Kay-lee') is an informal gathering of friends to enjoy music and dancing. Its purpose is to bring together the VIS community and the wider Austrian community in a social setting, through the medium of Scottish culture. The proceeds support VIS Rugby, supporting players and individual players travel subsidies and supplementing equipment. Through sponsors we fly in three musicians from Oban, on the West Coast of Scotland. The day before the Ceilidh, the musicians attend targeted classes in the VIS Music Department to support specific ongoing projects. The dining hall is set up/dressed by the VIS rugby players with Saltires and posters and tables and chairs.
A small stage for the band is constructed. The formal proceedings of the evening begins with the popular spectacle of the entrance of the Vienna Pipes and Drums at 20:00 who give a 10 minute marching and playing rendition. This is repeated at the start of the second half of the evening. There'll be Scottish dancing with instruction, a full bar with whisky tasting, a Parade of the Tartans, a raffle, food and a great atmosphere!
The thought of wanting to return to the dining hall on a Saturday evening must fill a lot of parents with reservation, however having coordinated the evening for 32 years, I have heard over and over again from parents and teachers that it's 'One of the best nights of the year!'
We hope to see you there! (Saturday, 17 November 2018, opens @ 19:30)
Dress: Informal, and if you possess a piece of tartan, now is a good chance to wear it!
Not suitable for children.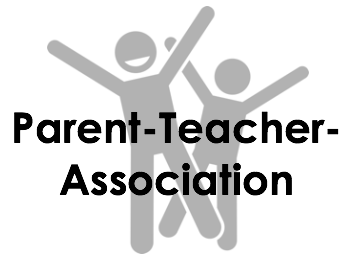 For those of you who were able to attend the monthly PTA meeting on Wednesday morning - THANK YOU. The momentum of continued and increasing parent/ teacher involvement in the VIS school community is energizing! The vested interest was obvious in the nearly 30 attendees at this morning's forum. A very special thanks to Wolfgang Gall for addressing the massive upcoming building project opposite the school and the safety concerns and ideas that are being navigated forward about this situation via the newly formed Traffic Committee. If you were not at the meeting to here Wolfgang's presentation, there will be additional information coming out in next week's newsletter explaining this parent committee initiative and what steps are being taken to address the situation and concerns.
A democratic vote was taken as to what time of day the monthly PTA meeting should be held moving forward. It was voted to move the monthly meetings to mornings (08:30 - 10.00, Cafeteria). Therefore, the next PTA meeting will be on Wednesday, 5 December (08:30) in the cafeteria (or a quieter room if one can be reserved). If you have grave concerns about this change, please use the hotline email (hotline@ptavis.com) to address your worries.
PTA Winter Market
Carolyne John, the Winter Market coordinator, spoke about the progress that Grade 7 and 8 students are making in planning the much anticipated and popular Winter Market to be held on 29 November after school. They are creating and getting ready to sell their items for Service and Action fullfillment where the profits will go to Charity. This is where we NEED YOUR HELP. If you have time to help set up for the Winter Market, Carolyne has requested set-up to start at 10:00 the morning of 29 November. Please email PTAchair@ptavis.com if you can help. Volunteers will help make this a bigger success for our students.
The holidays are around the corner but do you have old Christmas decorations that you need to get rid of and replace? Don't throw them away yet!! If you have old Christmas decorations that you can donate, please bring them into the school and place them in the box in front of reception (same box as your used wine corks!) They will be used to help decorate for the Winter Market.
Social Networking
FACEBOOK- Search "PTA VIS" (Currently 481 Members – We've gained 11 new members. Come join our Page!)
Below is a quick reference guide with email addresses and short descriptions of PTA offerings: Please send an email if you have questions, would like to sign up for classes, or are interested in joining any activities.
*Contact the Chairs: Ptachair(at)ptavis.com (Contact the Chairs: Regine Ahner, Caterina Veronese, Krista White.
*Communication Hotline: Hotline(at)ptavis.com (We have created a hotline and WANT to hear from you! Send us your comments, suggestions, new ideas, or concerns.)
*Book Club: Info coming soon.
*Booster Club: boosterclub(at)ptavis.com (Join the Booster club. Help sell snacks after school, support sporting events, and more. Opening Hours are: Monday - Wednesday 2:50 - 5:00pm. Looking for Monday volunteers.)
*Buddy Family Program: buddyfamily(at)ptavis.com (Offer support and sponsor new families at VIS or request a buddy family/sponsor once you arrive. Always looking for sponsors.)
* Cooking: Cookingclub(at)ptavis.com (Learn how to make delicious international cuisine once a month on Mondays in the VIS kitchen. Next class: Korean Dumpling Mandu, Monday, 19 Nov, 12:30-2:00pm)
* Culture: Cultureclub(at)ptavis.com (Join us as we go on monthly cultural field trips.)
* German Conversation Club: Elisabethriecken(at)hotmail.com (Come practice your German skills and converse with others. Beginner: Mondays @ 1:30pm in Room K9 (behind the locker room basement Advanced level (B1-B2): Tuesdays 1:00pm-2:30pm Secondary Aula. Classes every week except school holidays)
*Grants: grants(at)ptavis.com: (Do you have an idea for an idea that you would like to propose for a PTA grant? This year's grant deadline is 30 Nov)
*Hobby Club: hobbyclub(at)ptavis.com (Make a Felted Christmas Tree workshop: Nov 15th 13:30-15:00 in the cafeteria and bath Bomb workshop November 27th 8:40am-10am, cafeteria)
*Newsletter Editor: newsletter(at)ptavis.com (Have something to put in the PTA section of the newsletter? Submissions must be made by Wednesday evening 8:00pm for display in Friday's PTA section of the school newsletter.)
*Parenting Workshops: Writetorachelle(at)gmail.com (workshops on various upcoming Mondays 08:30-11:00am. Nov 12th: encouraging autonomy, Nov 19th: new ways to praise and self esteem, and Nov 26th: freeing children from playing roles)
*Primary Social: Pcpcoordinator(at)ptavis.com (If you would like to be on the list to receive information on primary level social events or be on your primary grade level mailing list.)
*PTA Shop: Ptashop@ptavis.com (Join the PTA shop volunteers where we sell school accessories, clothes for PE, instruments etc. Opening Hours are: Tuesdays 2:30-4:00pm & Fridays 8:15-9:00am. Looking for Friday shop volunteers.)
*Running: runningtalkies(at)ptavis.com (Run with the running group every Tuesday throughout the school year @ 8:45am. Meeting point: Prater, in front of Republik Kugelmugel. Psssst: there are fast walkers that join in too!;)
*Spanish Conversation Club: Andreaniknia@yahoo.com (Weekly Spanish Conversation classes. Write for more info).
*Secondary Social: Secondarysocial(at)ptavis.com (Keep in touch & socialize with other secondary parents or be added to the mailing list for your specific secondary grade level)
*Seminar Organizer: seminars(at)ptavis.com Do you have an idea for a seminar or would like to lead one? Contact for scheduling and inquiries.
*Walking: Walkietalkies(at)ptavis.com (Walk with the walking club every Thursday morning throughout the school year @ 8.40am. Meeting point: Ubahn Kagran, the exit from Siebekstrasse.)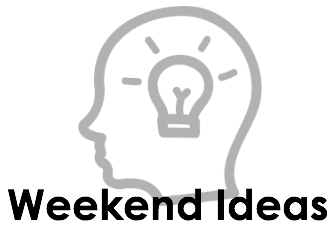 Visit some of Vienna's fun and educational museums like the natural history museum (click here for more information), the technology and science musuem with interactive exhibizions and a fun play area for younger children (click here for more information) or look up to the stars at a visit to the Planetarium (click here for more information)!

If the weather is nice you can go for a stroll in the green Prater or rent a "Rikscha" with your family (click here for more information)!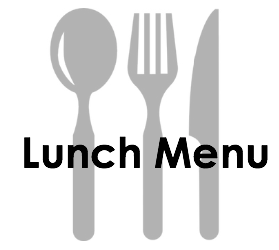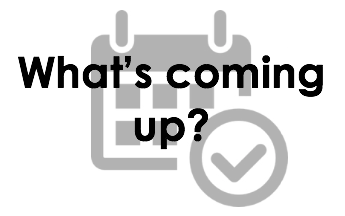 MONDAY

PTA Workshop on Parenting, 08:30-11:00 (Secondary Aula)
Maher School Supplies Drive (Octagon)

TUESDAY

Maher School Supplies Drive (Octagon)

WEDNESDAY

Last display of Lost Property
Book Fair, 10:00-16:30 (Octagon)
2nd Parent-Teacher-Student Conference, 13:00-17:30
Maher School Supplies Drive (Octagon)

THURSDAY

Meet the Director, 8:45-9:30 (Secondary Aula)
Book Fair, 8:15-16:30 (Octagon)
PTA Hobby Club "Felted Christmas Tree", 13:00-15:00 (Cafeteria)
Maher School Supplies Drive (Octagon)
FRIDAY

Global Action Day, 8:00-8:40 (Octagon and Mall)
Maher School Supplies Drive (Octagon)

SATURDAY

St. Andrews Scottish Ceilidh Night, 19:30 (VIS Dining Room)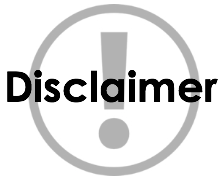 Unsubscribe
If you do not wish to receive the newsletters from us, please send us an email at: unsubscribe(at)vis.ac.at
Change Contact Details
In case you change your contact details (adress, telephone numbers or email adresses) please notify the school by email change(at)vis.ac.at so we can centrally update the information accordingly.