Newsletter - 6 March
Click on the following links below and get directly to your prefered section:

Coronavirus
At the end of what has been a very dynamic week, I am writing to express a deep message of appreciation to our staff members for showing professionalism and support in testing the distance learning systems, to our students for showing responsibility in attending the virtual classes and proving to be independent learners, and to our community of parents/ guardians for showing support in the face of this challenging situation.
Currently there are NO cases of COVID-19 in our community of students and staff members. The School Crisis Team will continue to meet and follow the COVID-19 situation. In making any decisions we refer to the VIS Risk Matrix, the Vienna Public Health Authorities advice from our Austrian government partners. The School will continue to be vigilant and take all measures possible to prevent and mitigate risk:
As a reminder, currently
the student and school trips & travels have been temporarily suspended up to 3rd of April.
the school has cancelled on-site events which involve a high number of participants, or are simply not essential for the student learning.
the Extra Curricular Programmes are suspended until 13th of March, to avoid non-VIS community members coming in the building every day.
we have temporarily suspended access to the premises, and are using a screening protocol to determine whether visitors will be allowed on site.
We thank parents/ guardians for limiting the time on the school premises to the drop-off or pick-up of your child/ children.
Most importantly, please make sure to talk to your child about the basic hygenic measures that will most effectively prevent the virus from spreading (see video below). If your child is unwell with fever, sore throat, cough or difficulty of breathing, please DO NOT bring them to school and instead, call the 0800 555 621 (Coronavirus Hotline) or 01 4000 87890 (24 Hour Helpline).
Please visit the Coronavirus section of the Intranet, where all updates can be found. In an attempt to share answers to the questions community members raised this week, please take the time to check out the new sub-section "Frequently Asked Questions" in the Intranet.
Thank you for your cooperation, have a good weekend!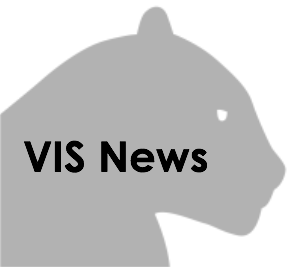 Catering Survey
We kindly ask you to provide your opinion regarding the quality of the school's catering service. Your feedback will help us improve the VIS lunch and relevant routines, thus ensuring the students' health & well-being at school. You are welcome to share your view even if you have not used so far or stopped using the lunch service at school. Some specific questions may not apply, but others might give you the opportunity to provide some feedback which we can use to accommodate your child's needs in the future. Please feel welcome to involve your child in the process and provide feedback from a family perspective. If you have children in both primary and secondary school and the views significantly defer, then you can even fill in the survey two times. Please click HERE to fill in the survey. Thank you!
The VIS Catering and Sustainability Committee
Dear VIS Families,
At the end of the school year some of you will be leaving the VIS community to return home or to move on to new home in a new location and you will be greatly missed. The Yearbook Team would like to offer you the opportunity to place a special message of "auf wiedersehen"from your family in the VIS Yearbook.
If you would like to submit a parting message for printing, please email the visyearbook(at)vis.ac.at and we will send you the text and photo guidelines for submission. All entries would need to be received by 12:00 on Monday, 16 March.
The Yearbook Team
The 2020 Yearbook is now under construction and getting ready for production. This year the price will again remain at 55euro per Yearbook and 100euro for 2 Yearbooks. If you wish to order more than 2 Yearbooks, then the price is 50euro per Yearbook. Please ensure that you only make one payment for the total sum of the multiple books and not separate payments. The discount of multiple Yearbooks is ONLY for families with more than one child. It is not for a group of families to get together to place one order to make it slightly cheaper for themselves. We recognize that the Yearbooks cost a reasonable amount of money and are trying to make it easier for families to afford to buy one Yearbook per child.
If you would like to order one (or more) Yearbooks, please make the payment to the VIS bank account by 12pm Friday 24th April. There is no need to email the Yearbook Team to confirm your order.
You will find below the details to make an online or in bank payment:
Erste Bank
Am Belvedere 1
1100 Wien
IBAN: AT27 2011 1837 2730 1401
BIC: GIBAATWWXXX
Payable to: Vienna International School Yearbook
Please ensure that you put in the reference section your child's name and class. If you are ordering more than one Yearbook, please put in the name and class of the child that you would like to receive or collect the Yearbooks. It is usually better that older siblings collect the Yearbooks as they are very heavy for young children to carry and less likely to get lost.
Once the books arrive in school, copies ordered for students in the Primary School will be delivered to the homeroom classes and passed directly to the students in their homeroom. Secondary students and parents will be able to collect their copies during specified times in the Secondary Library. It is important to keep a copy of your payment proof to bring along when you collect your copy of the Yearbook in the case that we do not receive record of your payment from the banks.
We are planning for the books to be available by early June, sometimes there are delays, but definitely they will be distributed before the end of the school year. If you are leaving the school and would like to have a Yearbook posted to you, then please contact the Yearbook Team to find out about arrangements for this. An email is sent out to all and a notification in the newsletter will take place once the books are ready for distribution.
Students who arrive at VIS before mid-March are included in the Yearbook.
Please note that there will only be the number of Yearbooks requested in advance actually ordered, so please take care not to miss out on your copy. If you do not prepay your order you will likely not receive a copy of the Yearbook.
Any queries, please contact us: visyearbook(at)vis.ac.at
The Yearbook Team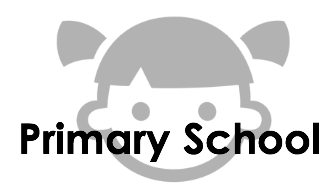 As you are aware from the Crisis Team messages, the School is taking precautions to mitigate the spread of the virus by reviewing various events and possibly cancelling/postponing them. A number of events have already been cancelled or postponed and these have been communicated in parent bulletins. To help keep track of these events, we encourage parents to check the Primary and Secondary School Google Calendars. The events will still be listed in the calendar, but will be tagged with either CANCELLED or POSTPONED either at the beginning or end of the event name.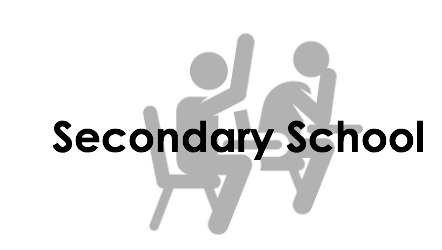 We have had an interesting week, with Distance Learning programs running on Monday and Tuesday, and students returning to campus from Wednesday. The feedback from the students about their experiences has generally been very positive, and we appreciate the whole community's support during this time.
As we head into a second week of an adjusted schedule, please remember that all After School activities are cancelled for the week of Monday, 9 - Friday, 13 March. This also means that we are requesting students in Grade 6-10 to leave campus by 15:30 and Grades 11 and 12 by 16:15.
A few important adjustments to the schedule over the next few weeks:
The first Parent-Student-Teacher Conferences on Wednesday, 11 March are postponed. The new date will be shared soon.
The Grade 10 Personal Project Exhibition Evening has been cancelled on Tuesday, 17 March. A different format for the students to present their projects will be explained shortly.
ManageBac: Please find below a short tutorial on how to mark an Attendance Excusal on ManageBac. It is important that parents be able to login to the portal to view your child's attendance as well as their individual progress. You would require your login credentials to sign in as this is a restricted access to parents. You can reset your password, if needed, using the "Forgot your password" link from the login screen.
International Women's Day
This Sunday, 8 March, the world celebrates the International Women's Day and women's achievements and contribution to the world's progress.
This is also an opportunity to emphasize the Gender Equality concept (Sustainable Development Goal no. 5) as a fundamental human right and a necessary foundation for a peaceful, prosperous and sustainable world. Providing women and girls with equal access to education, health care, decent work, and representation in political and economic decision-making processes will fuel sustainable economies and benefit societies and humanity at large. Implementing new legal frameworks regarding female equality in the workplace and the eradication of harmful practices targeted at women is crucial to ending the gender-based discrimination prevalent in many countries around the world. Happy Women's Day!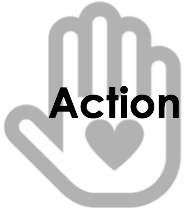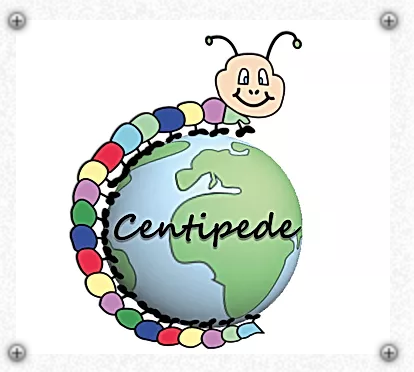 Project Centipede
Project Centipede is the longest running charity project at VIS, started by VIS's founding director, Maurice Pezet. Vienna International School plans to donate hundreds of consumable items, sanitary products, and stationery items (pens, pencils, erasers, notebooks, etc.) to Romanian orphans and foster-care families from Wednesday, 18 March to Friday, 27 March. This is a whole-school project, and we are asking families to assist in the donation of food, sanitary products, and stationery items within their Homeroom/Advisor groups.
A team of Grade 11 CAS students are coordinating and leading the collection as their charitable project. There is also a collection point in the Octagon for stationery supplies for the orphans to use in school. The collection will be taken to Sinmartin, Romania, to be distributed among the nearly one thousand children in need that Project Centipede supports. We have been supporting this charity since 1990 and we thank all VIS families and teachers who can make contributions to this worthy cause. Please visit the Projekt Tausendfüßler Website www.centipede-vienna.org for further information about the project.
Thank you for your support!
The Project Centipede Team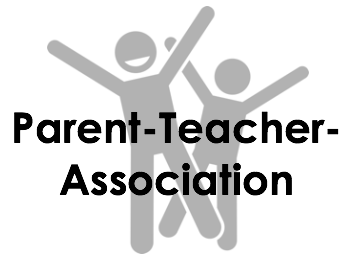 PTA Bingo & Activities - Cancelled
Due to the precautionary measures the School is taking regarding large group gatherings and the general public health situation, Bingo and all coming up PTA on-site events have been cancelled/postponed until further notice.
Thank you for your understanding.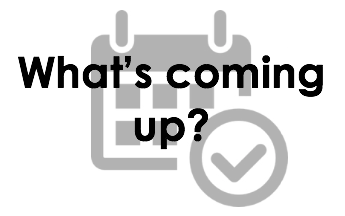 Change Contact Details
In case you change your contact details (adress, telephone numbers or email adresses) please notify the school by email change(at)vis.ac.at so we can centrally update the information accordingly.
Unsubscribe from the VIS Newsletter
If you do not wish to receive the newsletters from us, please notify us by email unsubscribe(at)vis.ac.at.