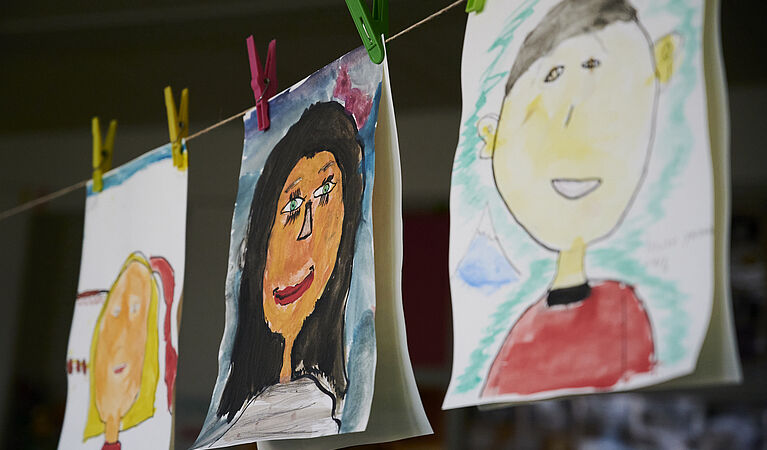 Diversity, Equity, Inclusion, Justice (DEIJ)
What is DEIJ?
Vienna International School is currently embarking on a journey to incorporate the DEIJ platform into its strategic plan. DEIJ stands for:
DIVERSITY refers to differing traits and characteristics that make people unique. Linked to equity, diversity's function can decenter dominant approaches to knowledge, ways of thinking, being and acting in the world.
EQUITY involves distributing resources based on the needs of the recipients so that all members of a community are afforded the same opportunities to achieve equal outcomes.
INCLUSION refers to behavioral practices and social norms in a community that are 'co-productive', including and integrating everyone in activities and processes so they feel a sense of belonging and purpose. These include virtuous and ethical acts of extending oneself through reciprocal ways of sharing and receiving when engaging with 'other' knowledges, ways of thinking, and cultures of learning.
JUSTICE requires that we acknowledge how the history of our communities, institutions, and society has shaped the present, and that we use this understanding to build a better future
Steps Taken So Far
VIS has formulated a road map of actions and concrete ways to embed DEIJ (Diversity, Equity, Inclusion, & Justice) goals within our own organisation and institutionalize DEIJ within our organisational culture. Actions taken in the past year included:
April 2022 – workshop for staff on "Culturally Responsive Teaching and Learning for the Here and Now" by speaker Sherri Spelic.
June 2022 – workshop for staff on "Dominant Cultures" by speaker Sherri Spelic.
Launching of a Staff Anti-Racism Book Club with DEIJ as our focus and dedicating a portion of our budget to book clubs for teachers that promote anti-racist and culturally competent literature.
Create platforms for students to voice their opinion through surveys and discussions, and clubs that empower them and give them a sense of worth. (Anti-Racist, Gender Sexuality Alliance (GSA), and Social Justice club, among others).
Organising events to further promote the inclusion concept among the student body (Pride week, Mental Health Awareness week, Unity Day etc.).
What are the Next Steps?
As a result of the above, our educators have been inspired to modify student-teacher discourse, resources, and teaching practices. However, to have effective long-term impacts on changing the school culture, there is a need to move away from voluntary work and embed DEIJ into all elements of school life. Our next steps on the roadmap are:
Setting the medium-term strategic plan.
Offering regular DEIJ Group discussions and workshops to staff members.
To continue to identify under-represented groups in our teaching and learning community, and ensure content and material is created for them, with them, and by them.
To continually evaluate our work in this area and collate action feedback from our community on how we can improve.