Dear Parents and Guardians
Thank you to the large group of parents/ guardians who signed in for the online Meet the Director session today. Please find the presentation HERE. It was a first for us and from the feedback a forum that you would appreciate us doing more frequently which I commit to scheduling during this period of lockdown. I have subsequently heard that some parents were unable to join the meeting which is unfortunate. From a technical point of view, once the meeting has started it is not possible to accept new people trying to enter it. Therefore in future, it would be good if parents can sign in before the official start time.
IMPORTANT INFORMATION: I have informed parents and guardians of my decision to RESUME LESSONS THROUGH DISTANCE LEARNING ON 14 APRIL. School will therefore finish in the summer on Friday, the 19th of June.
This decision is based on:
the results of the survey that was completed by students, parents and employees,
the fact that Austrian schools will remain closed until at least the end of April,
the fact that students will be best served by having structure in their days when they are forced to remain in isolation,
the evidence from Asia that re-engaging young people with Distance Learning after a long break is hard for them.
There were a couple of threads that emerged during the meeting that I will ensure we follow-up on in the coming days beyond all of the work related to our distance learning programmes. The particular areas of need relate to:
Grade 11 concerns and a need to have a forum to talk – I commit along with Marc Starr to setting up something soon to meet this need.
Grade 10 IBDP subject choices – we are committed to running this process in May/June.
CAS requirements – we will ensure that students are not penalised as a result of the current lockdown situation.
I would like to thank all of you parents who have taken a moment, in your extremely busy days, to reach out to one of your child's teachers to thank them for trying their very best to keep learning going as best as we can. In the presentation that is enclosed with this bulletin you will see three examples of VIS teachers being parents and trying to juggle the same demands that we are all facing. Given that we are going to be working like this for some time it is really important that we work together.
I would like to wish you and your families a period of calm over the coming week. Please continue to be as careful as you can with social distancing and simple hygiene – it is making a profound difference in Austria, and is the only way that we will quickly return to normal.
With very best wishes,
Peter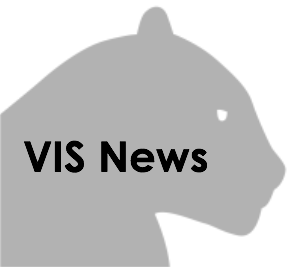 Message from the Counsellors
You are very welcome to check out the new VIS Wellbeing website containing resources to help keep your family emotionally and physically balanced during a time like this. Please find the website here: https://sites.google.com/student.vis.ac.at/vis-wellbeing/home
For the holidays, we have added a new page to the Wellness site – "School Holiday Ideas while at Home." We are adding to the list, hoping to provide engaging ideas for things children can do at home over the break.
The 2020 Yearbook is now under construction and getting ready for production. This year the price will again remain at 55euro per Yearbook and 100euro for 2 Yearbooks. If you wish to order more than 2 Yearbooks, then the price is 50euro per Yearbook. Please ensure that you only make one payment for the total sum of the multiple books and not separate payments. The discount of multiple Yearbooks is ONLY for families with more than one child. It is not for a group of families to get together to place one order to make it slightly cheaper for themselves. We recognize that the Yearbooks cost a reasonable amount of money and are trying to make it easier for families to afford to buy one Yearbook per child.
If you would like to order one (or more) Yearbooks, please make the payment to the VIS bank account by 12pm Friday 24th April. There is no need to email the Yearbook Team to confirm your order.
You will find below the details to make an online or in bank payment:
Erste Bank
Am Belvedere 1
1100 Wien
IBAN: AT27 2011 1837 2730 1401
BIC: GIBAATWWXXX
Payable to: Vienna International School Yearbook
Please ensure that you put in the reference section your child's name and class. If you are ordering more than one Yearbook, please put in the name and class of the child that you would like to receive or collect the Yearbooks. It is usually better that older siblings collect the Yearbooks as they are very heavy for young children to carry and less likely to get lost.
Once the books arrive in school, copies ordered for students in the Primary School will be delivered to the homeroom classes and passed directly to the students in their homeroom. Secondary students and parents will be able to collect their copies during specified times in the Secondary Library. It is important to keep a copy of your payment proof to bring along when you collect your copy of the Yearbook in the case that we do not receive record of your payment from the banks.
We are planning for the books to be available by early June, sometimes there are delays, but definitely they will be distributed before the end of the school year. If you are leaving the school and would like to have a Yearbook posted to you, then please contact the Yearbook Team to find out about arrangements for this. An email is sent out to all and a notification in the newsletter will take place once the books are ready for distribution.
Students who arrive at VIS before mid-March are included in the Yearbook.
Please note that there will only be the number of Yearbooks requested in advance actually ordered, so please take care not to miss out on your copy. If you do not prepay your order you will likely not receive a copy of the Yearbook.
Any queries, please contact us: visyearbook(at)vis.ac.at
The Yearbook Team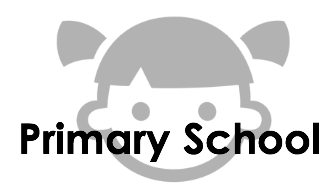 Dear Parents/Guardians,
This has been a challenging and yet exciting three weeks as we have explored all of the ways possible to transfer an entire school and programme to a Distance Learning model. We very much appreciate all of your efforts, feedback and suggestions and, of course, the support you have provided to our students, your children. The Home/School connection that we value so much has been tipped upside-down and continuing to work as partners has become even more important.
We know that our students are still learning. Here are some sample reflections from students that have been shared with us recently that show some of the benefits of Distance Learning they have experienced so far:
They have the chance to choose to have more, but shorter breaks.
They can start the day at a time that suits natural rhythms and focus.
They can spend more time on tasks they want to continue working on.
They can often choose which tasks to do first.
They have become more independent.
They feel that they are able to learn and get feedback from their teachers.
They have found new and creative ways of sharing their learning.
A clear example of how learning can continue in times of isolation is our recent Grade 5 Exhibition which was held virtually this week. This Grade 5 tradition is a culmination and sharing of all of the learning and skills PYP students have gained throughout their time in Primary School. We are very proud of them and their teachers for carrying on so creatively and presenting truly meaningful information to others. If you were a mentor and/or an expert who supported our Grade 5 students through this process, please accept our sincerest thanks on behalf of the Grade 5 team and their students.
Please check the VIS websites for suggested activities for you and your children during the upcoming break:
We wish you all the best for a safe and relaxing holiday, even if it is different to what may have been planned originally. We are available to you next week should you need any support. Please do not hesitate to contact us. HERE is a short video from Mr. Hacking and Dr. Lang to share with your child/ren.
Sincerely,
Christine Lang and Ben Hacking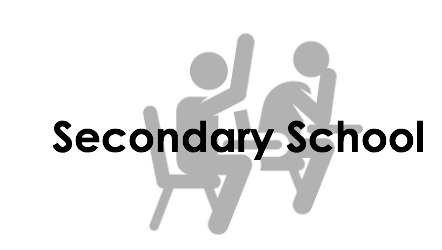 Dear Secondary Community
A very sincere thank you to all students and parents for your patience and support as we have adapted to Distance Learning at VIS. We really miss seeing all of our students here on campus but I am so impressed with how our students have adapted to our new reality.
Based on your feedback we will make some changes when we return to distance learning on 14 April. Your feedback was so valuable and I am sure that you will see some improvements in our programme at that time.
I also understand that as home quarantine continues over the Spring Break students might be looking for something to do. Our fantastic team has put these resources together for you and we hope students take advantage of them. Parents I also encourage you to explore as there are many things that you might enjoy as well:
One final reminder that attendance excusals are still needed when students are unable to engage in distance learning for anytime due to illness.
Have a well deserved break and please make sure that you take a break from your screens!
Warm Regards,
Marc Starr, Secondary Principal

Hello VIS! Shout out to VIS graduate Till Findl who has extended his civil service to continue working with the ambulance services on the front lines during this Pandemic. Shout out to all health workers around the world. Stay safe and healthy everyone!
One piece of advice we could offer now is: "You get out of something what you put into it." This is an opportunity for all of us to work together, work hard and work as a team! Team sports teach us how to work together. There is no better example of working as a team than right now!
During this difficult time pay close attention to your mind, body and spirit:
Fitness (mental and physical)
Nutrition
Immune System
Hygiene
Physical Strength
Kindness
To find more resources on preserving your physical wellness in a time like this, check out the Physical Wellness Resources section we set up in the VIS Intranet: https://www.vis.ac.at/intranet/home/student-support/health-and-medical/advice-and-resources/
Work hard, do your best, help your family and stay healthy, VIS!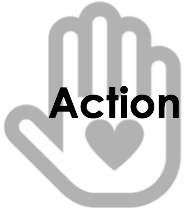 Message for Grade 12 Students
Dear Students, hope you are doing well and are looking forward to these (different) holidays. It is a very challenging situation for all of us but we are sure we will make it.
In these difficult circumstances it is our "duty" to help less fortunate people in our community and therefore we would like to inform you about a very nice and worthy event activity organised by a former VIS student, Anaïs Felsbach-Tojner on behalf of Intercontinental Hotel, in an attempt to help the elderly people of Vienna by delivering them daily free meals. Your help in delivering the meals would be greatly appreciated however of course we all understand if you say, that you prefer staying at home for safety reasons. It is really completely up to you if you want to contribute. Please read more details about this initiative below.
Dear Vienna International School,
The InterContinental Vienna is distributing over 200 meals a day to the elderly and those in need in the 3rd district for free, preparing freshly-cooked meals 7 days a week until April the 13th. We, the InterCont Team, want to help in this time of need by providing what we can and help in any manner.
If you are interested in volunteering by delivering food between 10:30AM until 13:00 by bike or car, we would be very thankful! In this moment of need we should work together and help the elderly who have done so for the past decades!
What you would be doing:
Deliver food from the InterContinetal Hotel to the various addresses given to you from us; these are pre-planned from our logistical staff to ensure efficiency and the shortest route. (If you were to come with a bike, we offer you Mjam delivery backpacks)
Adresse InterContinental:
Hotel InterContinental, Johannesgasse 28, 1030 Wien
Start Saturday, 03.04.2020 - Time-span ca. 2:30 hrs
Start time 10:30AM
You are eligible:
If you are between 18 – 60 years old
You have health insurance
No prior medical conditions
You have not had any flu symptoms
You have not been in contact with someone who has had Covid-19 in the past 14 days
You have not been in a quarantine-location
If you are interested or need more information please do not hesitate to contact:
Anais Felsbach-Tojner:
+43 664 4247275
info(at)intercontinental-kocht.com
To volunteer we would need the following information:
Name – contact details….
Your availability
Transport system you can provide your service with
We look forward to hearing from you!
The InterContintal Team

For more tips on how to spend a quality time with your family at home or simply to stay connected with the School, please follow our social media accounts!
Change Contact Details
In case you change your contact details (adress, telephone numbers or email adresses) please notify the school by email change(at)vis.ac.at so we can centrally update the information accordingly.
Unsubscribe from the VIS Newsletter
If you do not wish to receive the newsletters from us, please notify us by email unsubscribe(at)vis.ac.at.