Newsletter - 29 November 2018
Click on the following links below and get directly to your prefered section:

Dear Parents, please be reminded that tomorrow the school will be closed for students, however our teachers and staff will be here for a Professional Development Day. Wishing you a great long weekend and hope to meet you for a Gluehwein at the PTA Winter Market afterschool. Congratulations to the PTA for putting together such a lovely event, it is a perfect example of a great collaboration between parents, teachers and students, that brings such a good spirit in our building. Enjoy!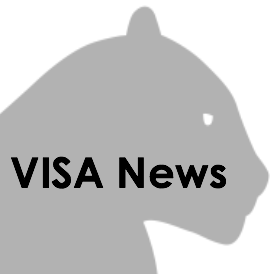 Message from Caroline Nicholas, Chair of the VIS Board of Governors
Dear Parents/Guardians
With the VIS Association General Assembly taking place on Monday evening (3rd December), I should like to take the opportunity to encourage all VIS parents to come and attend this annual forum. The General Assembly has a number of important functions, which include:
An opportunity to hear from the people who are charged with policy and overall management of the School – The Board of Governors – about significant achievements and developments over the course of the past year.
An opportunity to hear a report from the Auditors on the financial health of the School
An opportunity to hear from the Director
An opportunity to cast a vote in support of candidates wishing to stand for the Board over the next three years.
As much of the work of the Board is carried out in meetings both at school and in making connections to the wider Vienna and Austrian community, this forum represents a good opportunity to connect with the School's strategic focus. Unfortunately, our outgoing Treasurer, Richard Golden, has an unexpected business trip on 3rd December, and cannot join us.
Please make a special effort to join us. You are most welcome to join the Board at 18.00 for light refreshments before the meeting starts at 18.30 in the Theatre.
Message from Richard Golden, Treasurer of the VIS Board of Governors
After eight really enjoyable and productive years on the VIS Board – five of which I have served as Treasurer - I would like to share a few observations.
VIS has successfully weathered a really challenging transitional period as the Republic of Austria has significantly reduced its financial support to the School since 2014, while at the same time having to assume financial and operational responsibility for upgrading and maintaining the facilities. I commend the parents for their understanding and support through these difficult years, and the trust you have placed in the Board.
Necessary cost efficiencies have been implemented, and significant portion of the required works on the building have been completed, so I can assure the community that your financial contributions are carefully spent.
The financial management of the School is sound and stable, as can be seen in the Annual Report and Audit statements, which will be made available on line.
The Board continues to work on medium-to-long term financial planning which ensure the School's sustainability, and spread the burden of our financial challenges as fairly as possible. This is one of the core functions of the Board in its responsibility for the medium and long term strategy of the School
There are positive opportunities on the horizon as a result of Board work over recent years.
The School now enjoys effective and supportive channels of communication with the Republic of Austria, which will allow the School to take up these opportunities.
I truly regret that I will miss this year's General Assembly, due to an unavoidable business commitment in the UK. I would like to thank the community for the support that I have enjoyed over the past five years and am confident that the School is in building on its current position. Moreover, if any of you still wish to have a discussion on the financial condition of the School, subsequent to the presentation of the Business manager and the Board at the GA, please do contact Peter, and I will make myself available for such a meeting.
Please click this link to find information on the upcoming Annual Meeting of the General Assemly and Election to the Board of Governors, including video messages from the candidates.
HOUR OF CODE 2018
Dear all, we are excited to celebrate HOUR OF CODE 2018 at VIS! From Monday, 3 December to Friday, 7 December, we will be offering various coding sessions to our students in both Primary and Secondary School, for all levels of understanding. In order to get you into the "coding mood", please check out this video. Happy coding!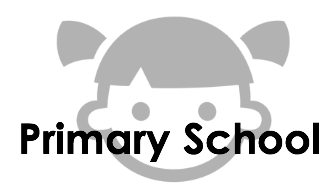 Please be aware that, during the short school weeks, the Primary Grade Websites are usually not being updated. Thank you for your understanding!
Primary Grade Websites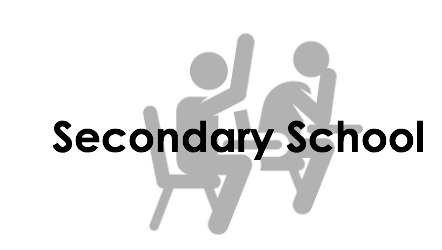 Thank you to those parents who attended the parent information evening regarding the San Marino Exchange and to those who have indicated their interest. We have received lots of interest and so can look forward to being able to offer both our students and those from San Marino a really interesting cultural exchange.
A group of our older students are currently visiting the Maher Ashram in India. Maher has been the recipient of our support for many years. It is our major global project, and we are committed to continuing this support until 2023. It has been a very powerful and empowering experience for groups of students to visit Maher and see first hand the needs, build relationships with the community there, and experience the difference that the support that we can provide can have. We have received this message from the group currently in Maher: 'We are having an incredible time here in India - it is a rollercoaster full of high emotions and overwhelming, warm, sometimes challenging, lovely, heartbreaking experiences ... It is fantastic to see first hand every day with every encounter we make how important our engagement with Maher is - with both sides profiting from the partnership: our donations are the seeds that make people flourish and we learn how important it is to be grateful of how privileged we are - something we often take for granted !' There will be a coin collection in the Octagon (3 - 14 December) and a stall selling small items (such as Sari-shopping bags and Masala, Indian Chai etc.), made at Maher and that the group will bring back with them - the ideal opportunity to buy some small gifts, for those of the community celebrating Christmas!
We are fast approaching the Winter holiday. This year is the three weeks break that VIS plans every three years in order to give those who travel to the southern hemisphere the time to be there for a good length of break in the summer months. We plan to end school at the normal time on Friday, 14 December. However, the students will be in a whole-school assembly for the last hour of the afternoon. If the assembly ends early, the students will be dismissed slightly early.
The colder weather is here but the sun and a blue sky have helped lift us away from the heaviness of November! I wish you all a good winter weekend.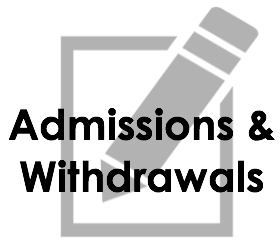 Dear Parents, for those of you who currently have a child at home that you are considering to enroll at VIS for the school year 2019-2020, we would advice you to please start the application process at your earliest convenience.
Please be aware that siblings receive priority within their priority group when applying to VIS, however an early application date is very helpful to make the application successful and would also help us to plan ahead. Please see the Admissions section on the website for more information.
Student Withdrawal Information
If, for any reason, you need to withdraw your child from VIS you are asked to send a written notice to the Admissions Coordinator, Tina Lackner. The following is an excerpt of the annually published VIS tuition fees schedule 2018-2019, page 5:
Early Departures: Parents/Guardians may terminate the schooling contract prematurely before its expiration at the end of the school year by way of a notice in writing to the Admissions Coordinator. The termination takes effect at the end of the second (2nd) calendar month following the month of receipt of the notice by VIS, unless the notice expressly states that the termination take effect on the last day of a later month. Unless notice is given in writing, fees will continue to be charged and the deposit will not be returned.
School Fees are calculated pro rata on the basis of complete calendar months are payable until the termination takes effect. If the termination takes effect at the end of the month of May, School Fees are payable until the end of the school year. Unless notice is given in writing, fees will continue to be charged and the deposit will not be reimbursed.
For example: If you must withdraw your child/ren from VIS at the end of January 2019, you will have to notify Tina Lackner in writing by the end of November 2018 at the latest.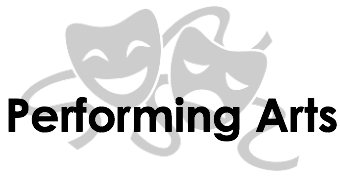 Annie - Yearly School Play (Musical)
Please be aware that the tickets for the performance on Friday were already sold out. Hurry up and buy yours!
Times: 8:15-8:25 and 12:20-13:30 (located next to the Theatre doors)
Suggested donation of 6 Euros (or more) for students and adults alike.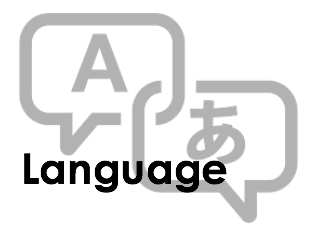 Mother Tongue
At VIS we believe that the use of the Mother Tongue (MT) at home benefits our students' progress in English and other school subjects. It also allows for an understanding and experience of their own culture, which can help them to understand and value the cultures of others. Research studies suggest that bilingual brains may be more flexible, more creative and better at problem solving.
To support your child's continued learning in their MT, VIS facilitates lessons from experienced, external teachers in over 40 languages. The libraries also offer an extensive range of books in MT languages – and if you'd like to see something added to this collection please let us know!
For details of the programme please log in the VIS intranet at www.vis.ac.at/intranet/home/ and follow the pathway: Home/ Extra Curricular/ Mother Tongue Programme
Alternatively please contact our Mother Tongue Coordinators who will be happy to help with any questions you may have:

News from the Sports and Activities Office: the new "Panther Dome", covered red court is now open, for our students to use and play sports in all seasons.
Upcoming events:
Varsity girls and boys basketball to Rodewald, Munich, 7 - 8 December
Ski team training to Hauser Kaibling 29 November - 2 December and 5 - 9 December
Hauser Kaibling International School Ski Races 15 - 19 January. (Schools participating: Vienna International School, Danube IS, Munich IS, IS Carinthia, Bavaria IS, St Gilgen)
DVAC Festivals - 26 January
St George's School of Rome High school basketball at VIS 31 January - 2 February
More friendlies scheduled so please contact the team coach and check the school sports calendar
Basketball training for the winter season began on 19 November, and we would like to remind parents to sign their child up by following this link, https://www.anmeldesystem.com/projekte/vis/ before 30 November. Training for high school teams is Monday, Wednesday, Friday, and middle school teams train Tuesday and Thursday. All trainings are from 16:15-17:45 in the secondary gyms and the basketball season lasts until mid March. Thank you!
Winter Holiday Camp
The Winter holidays are really near and we are happy to announce that we can offer a supervision program for your child during the first holiday week (17 - 21 December). For ELC and Grade Primary students we offer a Kindergarten supervision with limit space of 16 students. For Grade 1 to Grade 8 students we are offering a holiday camp with various sport activities during the day. Please make sure to register in time as we are limited of space in the Kindergarten. The registration window will close on the 10 December. Please register through https://www.sportbox.cc/vis
If you have any questions, please do not hesitate to contact Manuel Tauber sportbox.vis(at)gmail.com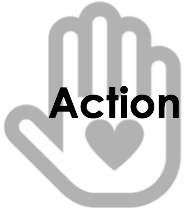 A Message from the Maher Team
Dear parents of the ELC, Primary and Secondary School,
We are wiriting to you all to ask for your support. "We" that is the 14 youngsters from the year groups 10 and 11 forming the Maher CAS Team. The acronym CAS stands for Creativity, Activity and Service and forms a part of the IB Diploma Programme. We are creative, active and we serve in order to support the schools' long-term charity, Maher. Maher is an Indian NGO, registered by the UN, that helps destitute women, children and men from all over India to exercise their right to a higher quality of life, irrespective of gender, caste, creed or religion. Since 1997 more than 4000 people have experienced the Maher experience and have been successfully saved from sometimes extreme poverty and deprivation. For more information about the Maher project, please click here.
In many aspects, our life looks so different from the people Maher is reaching out to help. We have seen that with our own eyes when visiting the charity the first time a couple of years ago and at the time you are reading this letter a part of our group accompanied by two teachers have reached Pune again... to see, learn and bring back new stories of how we, the VIS community have been able to help during the last academic year.
We will be returning in the first week of December and will share our experiences. Simultaneously we will start a big COIN COLLECTION - because we know already how we can help best: Maher can support one child for one day - therefore every Euro counts. Please come and visit us between the 3rd and the 14th of December every morning in the Octagon. We are going to bring small things with us that people from Maher have produced - some will make wonderfull presents.
Our goals are to spread awareness and raise support for Maher. Please help us with doing that. Thank you!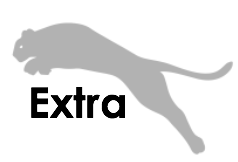 Model United Nations
Ten Grade 10-12 students attended the annual Yale Model Government Europe Conference in Budapest last week. The conference is a hybrid Model United Nations conference organised and run by students from Yale University. The conference included over 250 students from around. All of the students actively participated in debate, demonstrated excellent public speaking skills and were outstanding representatives of the Vienna International School. The delegation won the award for Best Small Delegation. The students who participated were:
| | | |
| --- | --- | --- |
| Noah Schwartz | | G11 |
| Jacob Matusiewicz | | G12 |
| | | |
| --- | --- | --- |
| Gregor Kossmann | Honourable Mention | G10 |
| Salman Mathur | | G11 |
| | | |
| --- | --- | --- |
| Ankit Singh | | G11 |
| Amelia Toczyska | | G11 |
| | | |
| --- | --- | --- |
| Farnad Ilmi Bakshi | Best Nato Delegate | G11 |
| Daniel Saleru | Honourable Mention | G10 |
| | | |
| --- | --- | --- |
| Stella Dahl | | G11 |
| Vhaire Gudgeon | | G11 |
There was a lot of first time participants from VIS and they all made very good personal steps of improvement. Please feel free to congratulate them should you see them!
VIS Primary Choir Annual Winter Concert
The VIS Primary Choir is excited to invite you to attend this year's Winter Concert at the William Kirk Theater on Tuesday, 11 December, at 17:00. This is a great opportunity to showcase the musical talent that we have at VIS and to bring the holiday spirit to the community. The repertoire will include songs from old English Carols to more modern songs. Free entrance with open seating once the audience is allowed in. We look forward to seeing you at the concert!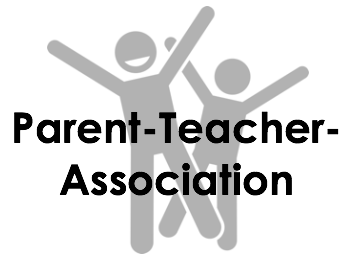 Winter Market
Join us today for our 3rd Annual VIS Winter Market!
The Primary choir will be singing under the Christmas tree, mulled wine and festive snacks are readily available, participants can bid for baskets of goodies donated by grades 6-8 homerooms, and bake tables and craft stalls filled the room.
A big Congratulations to Carolyn John for organising this wonderful service and action event for the students and all the PTA community members who volunteered their time as well. All proceeds this year will go to Maher, Young Caritas and WWF. Great job!
PTA Monthly Meeting
Please join us next Wednesday, December 5th @ 8:30am in the 1st floor conference room (next to Mr. Murphy's office) All Members invited and welcome to attend.
Traffic Petition Link
The online Petition is now live. (Note: No need to re-sign if you have already signed the hard copy). Please click HERE if you want to find our more information and sign the petition. Thank you for your interest, concern, and cooperation. "Our Children, Their Safety, Your Choice."
Lost & Found Update
PTA Lost & Found Committee would strongly encourage everyone of the VIS community to write their full name and class on their belongings. More than 10 items were returned to their happy owners last week as they had names on them. The Facility department has allocated an extra cabinet for Lost & Found collection point. The Lost & Found Collection Point is now located closer to the Mall by the Gym.
Please click HERE to find out all needed contacts of the PTA clubs and activities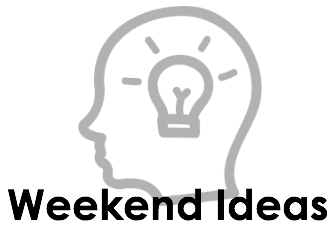 1. Meet Saint Nikolaus on a vintage steam engine train. Click HERE for details.
2. Learn about history while browsing the Medieval Christmas Market at the "Heeresgeschichtliche museum" Vienna. Please be aware this is a very popular event and parking places are very scarce. Click HERE for more details.
3. Got a taste for snow? Wrap up warm and drive up the mountain for a day of sledging in Semmering. Check it out HERE.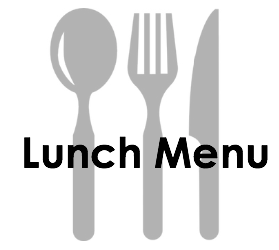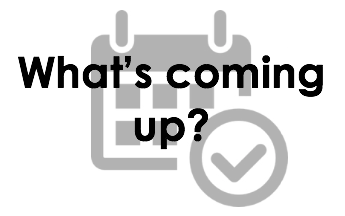 MONDAY

Maher Coin Collection (Octagon)
Grade 12 English Mock Oral Exams
Grade 12 Art Mock Exams
VIS Annual General Assembly (18:30 - William Kirk Theatre)

TUESDAY

Maher Coin Collection (Octagon)
Grade 12 English Mock Oral Exams
Grade 12 Art Mock Exams

WEDNESDAY

Maher Coin Collection (Octagon)
PTA Monthly Meeting (08:30 - Conference Room)
Grade 12 English Mock Oral Exams
Grade 12 Art Mock Exams
Ski team training weekend
Secondary School Annual Musical Annie (18:00 - Theatre)

THURSDAY

Maher Coin Collection (Octagon)
Grade 12 English Mock Oral Exams
Ski team training weekend
Secondary School Annual Musical Annie(18:00 - Theatre)
FRIDAY

Maher Coin Collection (Octagon)
Grade 12 English Mock Oral Exams
Ski team training weekend
Rodewald basketball HS Boys and Girls
Grade 6 to Natural History Museum
Grade 2C & 2D Tech Museum Trip (09:00-14:30)
Secondary School Annual Musical Anniel (18:00 - Theatre)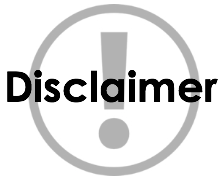 Unsubscribe
If you do not wish to receive the newsletters from us, please send us an email at: unsubscribe(at)vis.ac.at
Change Contact Details
In case you change your contact details (adress, telephone numbers or email adresses) please notify the school by email change(at)vis.ac.at so we can centrally update the information accordingly.