Newsletter - 29 May
Click on the links below and get directly to your preffered section:
Please note that the School will be closed to students on Monday and Tuesday, 1 and 2 June. We wish everyone a safe and pleasant long weekend and look forward seeing our students again on Wednesday, 3 June.

Dear Parents and Guardians
At the end of a smooth week of school, I would like to praise our students for their resilience in accommodating the new social distancing guidelines into their school routine, as this is essential for us to ensure the proper learning environment for our students and staff. At the same time, we need to thank all the parents for taking the health aspect seriously and for not sending unwell children to school.
As you can see, the authorities are taking quick steps towards fast tracing, testing and isolating people potentially unwell. We ask again all parents to be cautious in deciding whether your child is perfectly fit for school or not every morning. The School is doing its best to take precautionary measures by offering temperature checks to students and staff every morning. However, a thermometer cannot detect all the symptoms. Every time a student presents COVID-19 specific symptoms, the School has been instructed to report it to the authorities and the student automatically requires testing. Depending on the time spent on the school premises, this can have an effect on the other students in his/ her class. If the student has spent less than 15 minutes in the classroom, then he/ she will go home immediately, will be tested and will return to school after presenting the negative result and a confirmation letter from the GP. If the student spent more than 15 minutes on the premises, the student and his/ her entire classroom and teacher could be kept in isolation at the school, pending full testing. Please be aware that there is a time delay that we are experiencing of up to three days to get the results of the test - this is beyond our control. We do commit to inform families as soon as we receive news.
You should also know that the Kindergarten Authority has asked the School to allow the COVID-19 testing on the school grounds for suspected students. So far we haven't received this request from the Education Ministry in regard to G1-12 students being tested, however if we do, parents will be informed and will be requested to consent to this action.
Lastly, I am being told that families are changing their initial option from having the children coming to school to keeping them at home. This is understandable, however we kindly ask you to report the absence on ManageBac and mention the reason for it, meaning if your child is staying home because you choose to, or because he/ she is unwell. The School needs to further report the attendance to the authorities on a weekly basis, so we need to be able to show a clear justification for any decrease in attendance. Please write in ManageBac the reason for your child missing school and tell your class teacher if this is a permanent action until the end of the year. Thank you for your cooperation!
Summer Study (22-25 June):
Parents interested to receive more information about the possibility of sending their child/ren to school 22-25 June, for supervised independent study, can indicate their interest here to support current planning. Please note that lessons during this time will not be led by regular class teachers.
Once we have this information, we will then look at the scope of services that we are able to offer. Many thanks!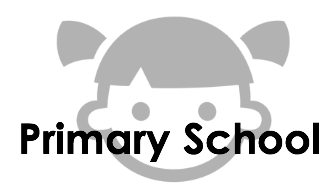 PYP Choir Virtual Concert
This week the Primary Choir Held their first (and hopefully last) ever virtual choir concert over Google meet. The children sang in their houses to their families while Ms. Karolina, Mr. Burrows and Ms. Anna led the concert from an empty theater. In advance of the concert many student recorded themselves singing "Fight Song" and sent in their recordings. These were put together and "performed" as the final piece in a lovely video which can be viewed here. The choir can be very proud of themselves for giving such an excellent concert in such unusual circumstances!
Please note that there is an intentional swap to provide better single-subject balance across the last five weeks of school. Wednesday, 3 June is a Day 5 and Thursday, 4 June is a Day 4.
As the school year quickly draws to a close, please note the following:
School ends on Friday, 19 June at 12:30. Teachers will continue to post learning online up until this day and time. Grade Levels that have posted learning through websites will open all pages from the year's distance learning from the 17 June for those who wish to review.
Lunch will continue to be served at 12:15 as it has since the re-opening of school. There are no activities, events or supervision after 12:30 and buses will depart the School at 12:45.
Parents of students who opted to remain at home from 18 May will have the opportunity to pick up their child's belongings and End of Year Report from the Dining Room from Tuesday, 16 June to Friday, 19 June. Further details to follow next week.
Parents of students in Grades 1-3 are asked to start returning the school-owned iPad, case and charger on these days 16 - 19 June). Learning will continue to be posted online as it has been, but families may need to access Seesaw, Google Classroom and/or Grade Level websites on personal devices during this time.
The End of Year Report will be available digitally in PDF format on ManageBac and in print format on Tuesday, 16 June. Printed copies will be distributed to students attending school onsite that day and posted by mail to families who opted to remain at home from 18 May and who have not collected it from the Dining Room as described above. Please note that this final school report is an official document and should be kept safely as it cannot be issued again without a "Verlustanzeige" (police report).
The School will be closed to students from Saturday, 20 June to Thursday, 27 August. If you have a child starting at VIS next year in 2020-21, the New Student Orientation day is Friday, 28 August. All students return for the first day of school on Monday, 31 August at 08:30. After this time students will be marked late or absent unless otherwise excused on Managebac.
Every year, the Primary School commits to a process of class composition review with the goal of ensuring all students are placed in classes that are balanced, support academic and social emotional well-being and form the basis of a positive classroom community.
After reviewing the current class compositions and recognizing how classes have become more cohesive and supportive throughout this period of distance learning, it is our belief that current class composition should remain as consistent as possible next year. Students who have been learning with the same students for more than one year in ELC may be mixed as they move to Grade Primary. The current three classes of Grade Primary students will need to be moved into four Grade 1 classes to avoid all new students being placed in one class. This is the same for Grade 5 students as the current four classes is increased to six classes in Grade 6. Students in Grades 1, 2, 3 and 4 will move forward to the next Grade without mixing. New students will be placed where there are spaces available and class teacher allocations will be announced the week of 24 August.
Families of students in Grade 5 will receive separate information today on the graduation and plans for the transition to Grade 6.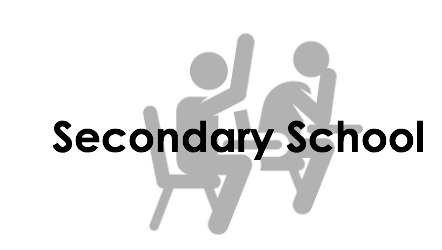 Message from the Principal
Dear Secondary Community
We are all set to welcome back Grades 9-11 on Wednesday, 3 June to join our Grade 6-8 students who are on campus. Specific information has been sent to each Grade level but I would like to remind all Secondary Students to use the gate next to the Garden Classrooms to enter and leave campus. This gate will be open from 08:15 - 08:30. Students arriving after the gate is closed can enter via the main gate. Detailed information on back to school procedures can be found on the VIS Intranet: https://www.vis.ac.at/intranet/home/student-support/health-and-medical/vis-re-opening-plan/
We thank you for your continued support in adding attendance notes to ManageBac when students are not able to attend lessons, whether on site or online. Please can I also remind you that if students have selected to be on site but do not come to school, they will be marked absent in the class attendance, as this is the way we keep track of students on site in case of an emergency. Thank you for your understanding.
We are working on a schedule to invite all students back to campus to return books, clear lockers and any other items they need to return to the school. This information will be shared with families next week.
Dear Parents / Guardians,
This year's beginner Latin classes 2020/21 will take place Mondays from 15:30 to 17:10. Latin classes are taught in English, based on the international course program of the Cambridge Latin Course.
The curriculum of the 4-year Latin program at VIS starts in Grade 7.
The Diploma at the end of Grade 10 is officially recognized as Austrian Matura Equivalence in the subject Latin.
Latin is also a prerequisite for the study of certain subjects at university, especially in Austria (law, medicine, languages, history etc.) Grades for Latin are given as in other subjects and are included in school reports as an external grade. The costs per semester are approx. € 250 – 350, depending on the number of participants. Please find further information here.
If you wish to take Latin classes, please register ASAP by sending an email directly to kerstinstevens(at)hotmail.com.
Best regards,
Kerstin Stevens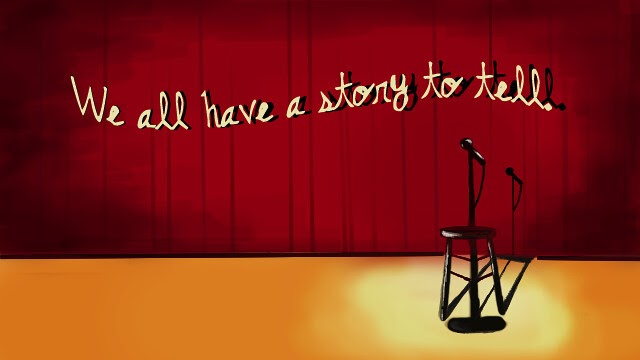 Thank you to all students who entered the VIS Prose writing competition, all of our judges had a wonderful time reading your imaginative, creative, and futuristic short stories.
Congratulation to the following winners:
Grade 6
1st place Nikhil John 6A
2nd place Karuna Lynch 6D
Grade 7
1st place Victoria Silkina 7D
Grade 8
1st place Muhammed Ahmed 8B
Grade 9
1st place Sreeja Roy 9E
2nd place Thaddaeus Tirone 9B
Grade 10
1st place Ranea Amir 10E
2nd place Louisa Tojner 10E
Here you can read a story that one of our students shared with the community - a good read for the long weekend ahead: Victoria Silkina (7D) "The Choice".
Hope you will enjoy it and we look forward to next year's competition!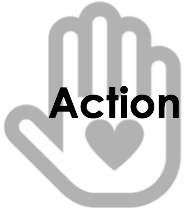 "Letters fighting loneliness"
Over the last two months, thirteen of our VIS students have produced over 100 documents (letters, pictures, drawings, etc.,) for people in a Caritas house in the 22nd district. Since visitors have not been allowed and, in order to provide at least some entertainment and distraction from the COVID-19 situation, Caritas has started this friendly initiative for the elderly people residents. The following students volunteered successfully helping lonely people to feel less alone:
Sara Rocio
Anna Geist
Anna Pleskatch
Fiona Bogensberger
Lea Ovcina
Tamara Faber
Emily Simmons
Barbara Ershova
Esther Beckstein
Ula Kanduc
Salwa Anci Yang
Lisa Drewssen
Chethmi Wijewardana
The students showed commitment and social engagement despite the whole COVID 19 context. Our community can be very proud to have such engaged and productive students among them.
Alexander Grubich, CAS Coordinator
Thank You VIS
This year some of our MYP & DP students volunteered, as part of their CAS and Service and Action programme, to support LALCEC, an organisation created to support cancer patients through education, early detection and prevention. We want to congratulate the students involved in this initiative: Ithry (Grade 6), Chloe, Maya and Lana (Grade 7), Adil (Grade 8) and Mergen (Grade 11).
Below we are sharing the nice Thank You message LALCEC sent to our school, as a symbol of appreciation for our students' efforts and dedication during their time helping LALCEC. We couldn't be prouder to see this message.
Melisa Quiros, Spanish Teacher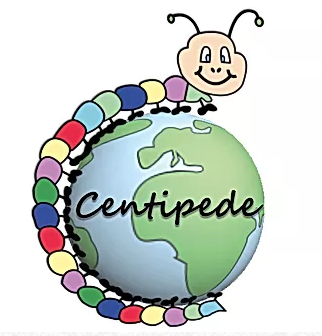 Project Centipede is a long-running charity project at VIS, started by VIS's founding director, Maurice Pezet. Vienna International School plans to donate hundreds of consumable items, sanitary products, and stationery items (pens, pencils, erasers, notebooks, etc.) to Romanian orphans and foster-care families between May 18th - June 10th, 2020.
This is a whole-school project, and we are asking families to assist in the donation of food, sanitary products, and stationery items within their Homeroom/ Advisor groups.
There will be collection points along the mall where students can put their donations for the orphans in banana boxes.
It is also possible to donate money online if you are not coming back to school or have left the country because of the current COVID-19 situation. The online donations are going to The Milk Project, which supplies orphan children between 0-4 years old in Sinmaritn with ½ liter fresh milk each day. The milk is supplied by a local farmer, so the money remains in the community. This farmer is also a foster parent for some of the orphans.
Bank account data:
Projekt Tausendfüssler-Project Centipede, Bank Austria
IBAN: AT19 1200 0006 0713 3501 BIC: BKAUATWW
Donations can be designated for the "VIS Milk Project" or, because of the current corona situation, the organizers also take donations for the banana boxes. Same bank account, but designated for "VIS Banana Box".
A team of Grade 11 students are coordinating and leading the collection as their charitable CAS project and all the donations will be taken to Sinmartin, Romania, to be distributed among the nearly one thousand children in need that Project Centipede supports. In April 1990 the little ones in Sinmartin received their first colorful box – a colorful sack of hygiene items - from us at VIS and since then, with your help and generosity, we have given children in need these little joy bringers every year. We have been supporting this charity for 30 years and we thank all VIS families and teachers who can make contributions to this worthy cause.
Please visit the Projekt Tausendfüßler website https://www.centipede-vienna.org/centipede for further information about the project.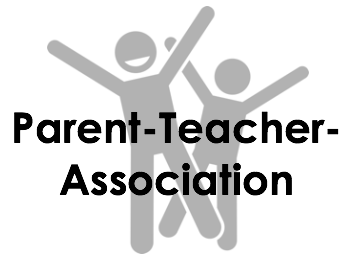 Come Join us at the Final PTA Meeting of 2019/2020
We will meet next Wednesday, 3 June at 16:00 at Donau Park Sport Field, across the street and a one minute walk from the Alte Donau U1 station. (Donau Park Sport Field). We will be discussing the end of the year budget, plans for the proposed Welcome Back picnic in September and any other matters requested for the agenda. Anyone who would like to take over as PTA Chair or Co-Chairs is encouraged to attend. The PTA Co-Chair/Chair position will be opening in October 2020 at the PTA Annual Meeting.
To ensure a smooth transition and smooth running of the PTA community events for the upcoming school year, it is pertinent someone steps up to the plate to run the Association. We have thoroughly enjoyed our two-year commitment and we thank you for allowing us to help serve the positive interests of the VIS community. It is time to pass the torch. Who's IN?
Krista White and Caterina Veronese
Thank You, VIS Staff!
Thank you to everyone who contributed to "The Big Thank You Project" initiative. Nearly 100 submissions of videos, images, and personal messages were submitted, and our teachers and staff have a memorable video that shows our appreciation for their amazing efforts throughout the 9 weeks Home Learning Quarantine. Please click here to see the video!
With 638 members, PTA VIS Facebook page continues to be active during this COVID-19 crisis. Please join if you haven't already and connect with PTA news and updates pertinent to our entire community!
Transition season (SUMMER) is around the corner and that means that VIS will be getting many new students joining us in the Fall.
We really need your help in welcoming these families to our VIS community.
Please fill out this form to be added to the volunteer database and find out more information about being a welcome volunteer within the New Family Programme.
We count on the volunteers of our VIS community to welcome new family members into VIS.
Thank you for your support. All grades and nationalities wanted!
If you haven't done so already, please click on one or more of the icons below, to join our social media channels. Follow our channels to see nice pictures and updates from every day school life, announcements and school initiatives that we are proud of. Thank you for following VIS!
Change Contact Details
In case you change your contact details (adress, telephone numbers or email adresses) please notify the school by email change(at)vis.ac.at so we can centrally update the information accordingly.
Unsubscribe from the VIS Newsletter
If you do not wish to receive the newsletters from us, please notify us by email unsubscribe(at)vis.ac.at.