Newsletter - 23 November 2018
Click on the following links below and get directly to your prefered section:

Earlier this week there was a meeting with all parties involved in the Forum Donaustadt project (including the Mayor of the 22nd District) coordinated by the Parent Traffic Committee Initiative. The group toured the complete site and then spent over an hour discussing the details of the current plans, and concerns about the safety of students arriving at school. As the complete enclosure of the site is now imminent, the options for safely arriving at school become clearer. Therefore, we have agreed to the following:
1. The developers will place signs on the new wooded fence to indicate clearly how pedestrians should approach the school if they use the main exit from the UBahn.
2. The safest way to approach the building is to follow the wooden fence to the right and walk by the Erste Bank Ice Rink. This way reduces the need to cross six lanes of traffic on Siebeckstrasse.
3. As a short term measure, the path below has been created by the developers but we understand that this will be closed by the new wooden fence very soon. It is really important for the safety and welfare of all concerned that none attempts to take a short cut by walking along the road.
4. If families prefer, the second option is to exit the Ubahn at Siebeckstrasse and cross near the junction to Strasse der Menschenrechte.
5. Families arriving by car are reminded that where ever possible they should drop their children off away from Strasse der Menschenrechte and encourage them to either use public transport or walk the last stretch of the journey.
6. If families decide to enter Strasse der Menschenrechte then they should be ready to have the children jump out of the car as quickly as possible and continue on their journey. This will allow the limited parking spaces that we have to be kept available for parents of the youngest children.
7. In the medium term we hope to be able to establish a 'kiss and drop' zone in front of the school.
Have a great weekend, looking forward to seeing you at the PTA Winter Market next Thursday!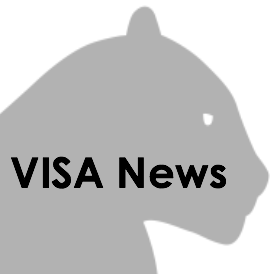 Dear Parents and Guardians,
On Wednesday, November 28, from 18:15 to 19:30 in the Secondary Aula, you will have the last opportunity to meet as a community and address questions to your candidates to the Board of Governors before the General Assembly on Monday, December 3.
In order to allow for more focused discussions at the meeting, we invite you to submit up to three questions in advance (no later than Monday, November 26) to the Electoral Committee by using the following link. At the meeting we will ask the candidates to present themselves, briefly explain their motivation and goals, and respond to four of the submitted questions before fielding questions from the audience.
We hope to see as many of you as possible!
Should you not be able to open the link, please contact uullmann(at)vis.ac.at
General Assembly and Election
By clicking this link you will find all relevant information on the upcoming Annual Meeting of the General Assemly and Election to the Board of Governors, including video messages from the candidates.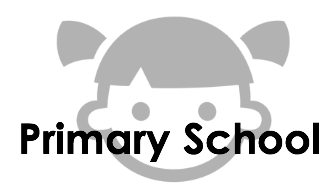 PYP Curriculum Workshop - Language Acquisition and Multilingualism
We invite parents to attend our next PYP Curriculum Information Session on Thursday, 29 November from 8:45 to 10:00 in the Secondary Aula. The workshop will offer practical advice and strategies to support your child's learning journey in different languages.
Parent Teacher Student Conference Feedback
Thank you to those parents who filled out the Parent Teacher Student Conference Reflection following our recent set of conferences. We endeavor to improve our communication with parents as much as possible based on the feedback we receive.
Parents report satisfaction with the online booking system, inclusion of students, preparation of the teachers and the provided floor plan. Some parents reported that it was difficult to attend their conferences as booked as some conferences went over the allocated time. It would be important for both teachers and parents to work within the times allocated, something we will work to address. Parents may wish to consider building time in between appointments to allow for this, as well as time to get to the next area of the school. Contact with a teacher beforehand to request a longer/separate meeting, where needed, is also possible.
Classroom Parent Representatives Meeting
Today we held a meeting with the Class Parent Representatives to discuss the development of guidelines for the use of WhatsApp groups among parents as well as suggested improvements to our Lost and Found situation. Many thanks to the parents who were able to attend. All parents should be hearing about these developments soon.
30 November Staff Work Day - School Closed to Students
Just a reminder from the school calendar that next Friday, 30 November is a Staff Work Day. The school will be closed for students.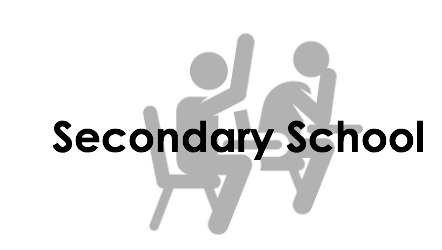 Grade 10 & 11 invitation to participate in the San Marino exchange programme
Last year, for the first time, VIS took part in a cultural exchange with a school in the Republic of San Marino. This proved to be an overwhelming success and, as a result, we are offering the opportunity for our Grade 10 and 11 students to once again take part in this exchange programme. The programme involves a group of students, specially selected by the San Marino school system, coming to Vienna in February in order to spend a few days in a more international and diverse linguistic school culture, and to experience life in a large European city. The students will be hosted by VIS families. In early June, VIS students will then visit the hilltop republic of San Marino and experience the unique lifestyle and history of this small nation. During the visit there will be opportunities to visit the surrounding areas in Italy. The students will be hosted by the San Marino students' families during their stay. If this is an experience that would interest you for your child and you would be prepared to host one (or more) students, we would like to invite you to an information meeting at which San Marino Ambassador Molaroni, who is also a VIS parent, will make a presentation. The meeting will take place at 18:00 on Tuesday, 27 November in the Aula.
We are looking for approximately 15 students to take part in the exchange. Please contact this email address: ddevenport(at)vis.ac.at if you are interested in the programme or have any questions.
30 November Staff Work Day - School Closed to Students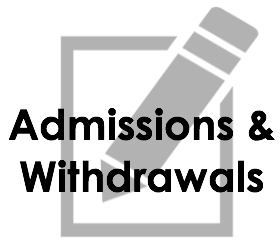 Dear Parents, for those of you who currently have a child at home that you are considering to enroll at VIS for the school year 2019-2020, we would advice you to please start the application process at your earliest convenience.
Please be aware that siblings receive priority when applying to VIS, however an early application process woul help us to plan ahead. Please see the Admissions section on the website for more information.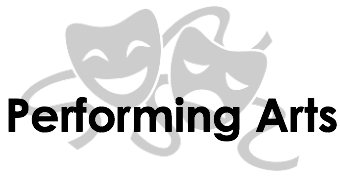 Annie - Yearly School Play (Musical)
We are excited to announce that tickets will be available as of Monday, 26 November.
Times: 8:15-8:25 and 12:20-13:30 (located next to the Theatre doors)
Suggested donation of 6 Euros (or more) for students and adults alike.
Hurry as tickets will go quickly!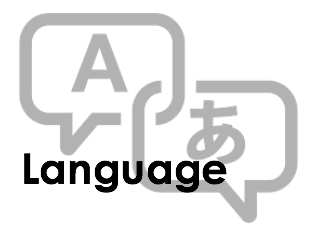 Mother Tongue
At VIS we believe that the use of the Mother Tongue (MT) at home benefits our students' progress in English and other school subjects. It also allows for an understanding and experience of their own culture, which can help them to understand and value the cultures of others. Research studies suggest that bilingual brains may be more flexible, more creative and better at problem solving.
To support your child's continued learning in their MT, VIS facilitates lessons from experienced, external teachers in over 40 languages. The libraries also offer an extensive range of books in MT languages – and if you'd like to see something added to this collection please let us know!
For details of the programme please log in the VIS intranet at www.vis.ac.at/intranet/home/ and follow the pathway: Home/ Extra Curricular/ Mother Tongue Programme
Alternatively please contact our Mother Tongue Coordinators who will be happy to help with any questions you may have:

We run a no cuts sport program which means that all children are provided the opportunity to play
It is a proven fact that playing team sports can improve your academics and make you happier!
Sports are fun!
Team tournaments this winter:
Varsity Boys Basketball-AIS Vienna
Varsity Girls Basketball-VIS
JV Boys Basketball-Bratislava
Middle School Girls Basketball-Moscow
Middle School Boys Basketball-Baku
Please sign up soon so we can book the group flights for Moscow and Baku. If we don't have enough sign ups by November 30, we will have to cancel the trip.
The newly covered red court, dubbed 'Panther Dome' is open for use. It is not heated, but during secondary lunch times it is supervised should students wish to use it. However we would like to remind that eating in the dome is prohibited, as already there is a lot of leftover food and litter left behind. Please help us help you!
Basketball training for the winter season began November 19, and we would like to remind parents to sign their child up by following this link before November 30. Training for high school teams is Monday, Wednesday, Friday, and middle school teams train Tuesday and Thursday. All trainings are from 16:15-17:45 in the secondary gyms and the basketball season lasts until mid March. Thank you!
Winter Holiday Camp
The Winter holidays are really near and we are happy to announce that we can offer a supervision program for your child during the first holiday week (17 - 21 December). For ELC and Grade Primary students we offer a Kindergarten supervision with limit space of 16 students. For Grade 1 to Grade 8 students we are offering a holiday camp with various sport activities during the day. Please make sure to register in time as we are limited of space in the Kindergarten. The registration window will close on the 10th of December. Please register through https://www.sportbox.cc/vis
If you have any questions, please do not hesitate to contact Manuel Tauber sportbox.vis(at)gmail.com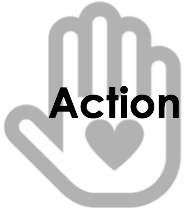 A Message from the Maher Team
Dear parents of the ELC, Primary and Secondary School,
We are wiriting to you all to ask for your support. "We" that is the 14 youngsters from the year groups 10 and 11 forming the Maher CAS Team. The acronym CAS stands for Creativity, Activity and Service and forms a part of the IB Diploma Programme. We are creative, active and we serve in order to support the schools' long-term charity, Maher. Maher is an Indian NGO, registered by the UN, that helps destitute women, children and men from all over India to exercise their right to a higher quality of life, irrespective of gender, caste, creed or religion. Since 1997 more than 4000 people have experienced the Maher experience and have been successfully saved from sometimes extreme poverty and deprivation. For more information about the Maher project, please click here.
In many aspects, our life looks so different from the people Maher is reaching out to help. We have seen that with our own eyes when visiting the charity the first time a couple of years ago and at the time you are reading this letter a part of our group accompanied by two teachers have reached Pune again... to see, learn and bring back new stories of how we, the VIS community have been able to help during the last academic year.
We will be returning in the first week of December and will share our experiences. Simultaneously we will start a big COIN COLLECTION - because we know already how we can help best: Maher can support one child for one day - therefore every Euro counts. Please come and visit us between the 3rd and the 14th of December every morning in the Octagon. We are going to bring small things with us that people from Maher have produced - some will make wonderfull presents.
Our goals are to spread awareness and raise support for Maher. Please help us with doing that. Thank you!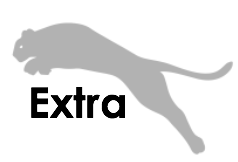 Canadians in Austria
Last week two VIS teachers (Shawna Silver and Ariadne Jevnikar) and a Grade 10 student (Harrison Daly) from Canada, participated in the annual Austrian-Canadian Society Hockey Game. Proceeds from the match went to support the Austrian-Canadian Kids Hockey programme. This initiative offers the opportunity to children in Vienna to try out ice hockey while having a safe and positive experience.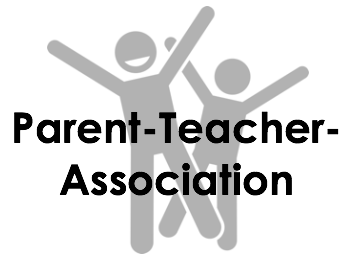 Winter Market
Thank you for your support in the preparations for the Winter Market! We look forward to meet you all on Thursday, 29 November, from 15:15-18:00 in the Octagon and Mall.
The Primary choir will be singing under the Christmas tree at 4:30pm. Come along and enjoy a mulled wine and festive snacks, bid for a basket of goodies donated by grades 6-8 homerooms, and shop for stocking fillers at our craft stalls – all made by students.
The proceeds this year will go to Maher, Young Caritas and WWF.
PTA Monthly Meeting
Please join us for the monthly PTA meeting on Wednesday, 5 December at 8:30 in the 1st floor conference room (next to Mr. Murphy's office). We have a variety of topics to discuss including the submission of several grant requests by students and teachers. All community members are invited to attend and get involved in this active and diverse group of passionate volunteers.
Traffic Committee News
Wednesday morning concerned parents gathered in front of the school to show the Viennese authorities that we are unified together and ready to take action for safer pathways, safer school access, and additional safety implementations regarding the construction project opposite the school. This initiation (by the traffic committee) was a success in raising awareness. We are optimistic that measures will be taken in the very near future to assure that our children are safe during the construction period. We will continue to update the information as it becomes available. The online traffic petition is still active and available for new signatures. If you have not yet had a chance to sign the hard copy, please click here to read more about this call to action.
Parenting Workshop
Monday, 26 November is the last parenting workshop. The topic is Freeing Children from playing Roles 8:30-11:00 in the Aula. A look at how children are sometimes cast in roles such as the bully, whiner, dawdler, mischief-maker etc and how we can free them from playing such roles. Come along for strategies on how to help children see themselves in a different and more positive light.
Hobby Club
Our PTA Shop
Get your cotton PE bag for 12 Euros or wrap up warm in a VIS Hoodie available at the PTA Shop for only 20 Euros.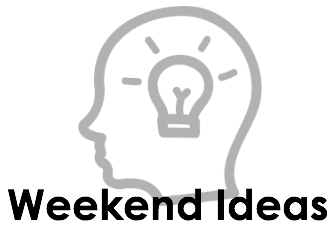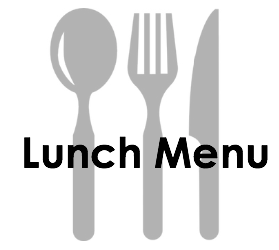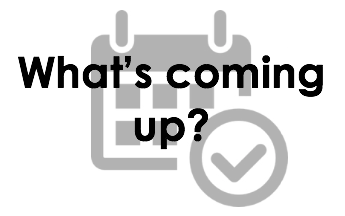 MONDAY

PTA Parenting Workshop "Freeing Children from Playing Roles" (8:30-11:00, Secondary Aula)
Monthly Board of Governors Meeting(for Members of the Board)
Ticket sale for Yearly Theatre Play Annie (08:15-08:25 and 12:20-12:30, in front of the Theatre)

TUESDAY

G1 Trip to the Tech Museum
G2 Trip to the Tech Museum
Meeting about the San Marino Secondary Exchange Programme (18:00, Secondary Aula)
Ticket sale for Yearly Theatre Play Annie (08:15-08:25 and 12:20-12:30, in front of the Theatre)

WEDNESDAY

PTA Workshop "Bath Bombs" (8:40-10:00, Cafeteria)
Meet the Parents Candidates for the Board (18:15-19:30, Secondary Aula)
Ticket sale for Yearly Theatre Play Annie (08:15-08:25 and 12:20-12:30, in front of the Theatre)

THURSDAY

Winter Market(15:15-18:00, Mall)
PYP Curriculum Workshop "Language Acquisition and Multilingualism" (8:45-10:00, Secondary Aula)
Ski Team Tryout (Weekend Hauser Kaibling MS/HS Mixed)
Ticket sale for Yearly Theatre Play Annie (08:15-08:25 and 12:20-12:30, in front of the Theatre)
FRIDAY

School CLOSED for students (Staff Working Day)
Ski Team Tryout (Weekend Hauser Kaibling MS/HS Mixed)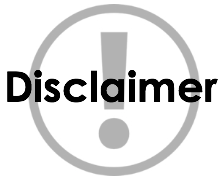 Unsubscribe
If you do not wish to receive the newsletters from us, please send us an email at: unsubscribe(at)vis.ac.at
Change Contact Details
In case you change your contact details (adress, telephone numbers or email adresses) please notify the school by email change(at)vis.ac.at so we can centrally update the information accordingly.