Newsletter - 19 June
Click on the links below and get directly to your preffered section:
Summer Holidays
Dear VIS families,
School will be closed to students from Monday, 22 June until Friday, 28 August.
The first day of the new school year for the returning students will be Monday, 31 August 2020.
Please download HERE the School Calendar 2020/2021.
Dear VIS Families
Just to let you know that nothing has changed in the Yearbook circumstances. It could be that they are here during the week, there has been a whisper of them being on the way. However, we are the mercy of the airlines and customs and until they are actually in school, we can make no plans for distribution.
Please do not email to ask us questions about Yearbooks as we have no more information until they arrive and we then consider the current circumstances and possibilities for distribution.
We are hoping to be able to open school for some days to be able to distribute it, however if you cannot collect (or come to buy) yours, we can save it until August for you or try to find another arrangement.
Once we know we shall send everyone an email and post here.
Until then happy holidays everyone! Remember to turn off the alarm for Monday morning!
Rana Janssen
VIS Yearbook Advisor
FYI - The previous message sent to VIS families and students:
At this point in time, we do not know when the YEARBOOKS will arrive in school. It might be that they are in school and ready for distribution by the end of this week, but we do not know and cannot tell you for sure until they actually arrive in school and we begin unpacking. We apologise for the delay, but recent world events have unfortunately not been in our favour with Yearbook production this year.
Once we know anything, an email will be sent to tell you when and where to collect Yearbooks as well as a posting here. Please inform your children so that they are also aware of this situation.
If you did not yet make a payment and order a Yearbook, DO NOT do so now as the bank payments are closed. The account will take your money, but you will not receive a Yearbook by making an online payment at this point in time.
As in previous years, we will have a limited amount of extra books to sell for cash at 65 euro per book. This can be paid directly when you collect the Yearbook and you will need the exact money.
Please do not email us to ask if you have made an online order for a Yearbook as I am not able to check this, instead check your bank account that the money has been paid and print a copy of the confirmation of payment to bring when you collect the Yearbook.
Miss Rana Janssen
VIS Yearbook Advisor

All journeys at some point come to an end, and after 10 years as your Director here at Vienna International School it is time for me to move on. As many of you may know my last day in the office will be next Thursday before I set off for my next (and probably last) assignment in India. When I accepted the job 18 months ago little did I ever think that we would be confronted with a global pandemic!
In my closing speeches to different groups in the school, I have made the point that this is a year that we will remember for a long time to come. Everyone (students, parents and staff) have found themselves challenged to cope with the pressures of a lockdown. I would like to commend everyone for the commitment to make the best of a very difficult situation. I know that as parents many of you were faced with the dual challenge of supporting your children and trying to adapt to demanding teleworking expectations. Thank you for being good partners during this time.
I would like to take a moment to commend our students for the skills they have acquired this school year, as a solid foundation to build on for the next school year and the rest of their life. We have seen our students mastering new skills they have learnt in the academic disciplines and understanding how mathematics, sciences, humanities, languages, arts and music – help shape our world.
I am aware that there are some parents who have felt disenfranchised over the past year – if you are one of this group, I am sorry that we have not been able to meet your expectations. On a personal level I leave the school with an immense sense of pride for the journey that we have travelled together often dealing with very difficult challenges which we have successfully overcome.
I am confident that when Lisa arrives, you will reach out to her to make her feel welcome. If she is able to experience your support and encouragement this will have a positive impact on your child's education.
I wish you all happy summer holidays, enjoy the time with your loved ones and stay safe.
Thank you and "Auf Wiedersehen"!
Peter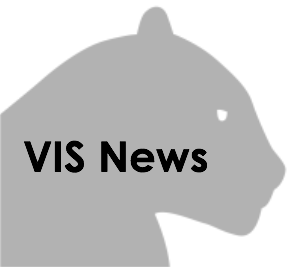 Goodbye, Peter Murphy!
Along with the end of the school year, we say Goodbye to our Director, Mr. Peter Murphy. On Thursday, 25 June, Mr. Murphy will depart from Vienna International School after 10 years of being the Head of our School and the longest serving Director VIS has ever had. We wish Mr. Murphy great new achievements, success and happiness in his new assignment in Mumbai, India, where he will be taking over the Director's role in the Oberoi International School.
It is not hard to recognize the many positive and influencing contributions of Peter Murphy to VIS, starting with the obvious ones, such as him being present and welcoming the students at the gate every day, rain or sunshine, or his hands-on attitude, i.e. shoveling snow at 6:00 in the morning or driving with new teachers to IKEA and helping them with assembling furniture. Over the decade we can observe many developments and changes that our community can be proud of: VIS now has a three programme International Bacccalaureate continuum school; VIS has navigated some very challenging negotiations with the Republic of Austria to secure a long term future as the "School of Choice", serving the needs for the entire international community in Vienna; VIS has gained significant recognition for its work in developing as an ECO School by receiving the first Eco School Award in Austria; we built a financial model that allows us to think and plan for a sustainable future; we have assembled a fantastic and strong team of highly professional staff committed to providing our students an education that is inspiring, inquiring and involved in a truly inclusive environment.
Finally, as Mr. Murphy always says - "VIS has become a "Home Away from Home" for our community, and we hope that Peter Murphy leaves VIS with the feeling that it was a 'Second Home' for him too over the last 10 years. Goodbye, Peter and thank you for all your time, dedication and inspiration!
To the families coming back in the next school year, please join us in welcoming Mrs. Lisa Biasillo, who will take over responsibility as new Director of VIS as of August 1, 2020.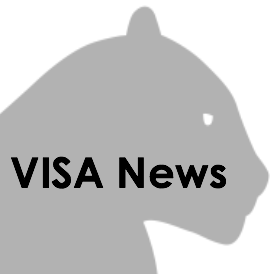 Message from the Chair of the Board
Dear Parents and Guardians,
With the school year 2019/2020 coming to close today, and many of our children are already excited for their summer holidays and plans, it may be worthwhile to have a moment to reflect on that year and its main highlights for the school. One main feature of that school year was transition. The year began with the election of a new Chair for the Board. This was followed by the selection and appointment of a new director for the school. Subsequently, a new President of the Association was elected. Probably no other year, at least in the recent past, have had such magnitude of transitions.
Another feature of the year was the COVID-19 epidemic developments and implications on the school. As I have mentioned in an earlier newsletter, the manner the school, staff, teachers, and the children have dealt with such unprecedented circumstances was a source of pride and admiration.
Stirring matters in such a transformation phase and exceptional times was challenging at times, however, it was imperative for the Board to maintain its role and responsibility vis a vis the school and community. The Board, in spite of difficult times and dynamics, has managed to achieve and address most of the elements of the work plan outlined by the Chair of the Board at the beginning of the school year. Among some of these elements achieved was the internal management audit/review and which is expected to commence activities this month, with a view to concluding the audit by mid-September. Enhanced communication, transparency and provision of information has been a major objective of the work plan, and there has been work in progress in this context, with still room for further improvements. Internally, the Board has had its own challenging dynamics at times, and which have contributed to an eventual slowing down of the Board's ability to proceed with and focus on its core business and in the pace, it would have wished for. In an attempt to benefit from lessons learned from such difficulties, the Board has developed new methodologies for appraisals and evaluations for both the Board performance and the Director. More detailed information on these matters will continue to be uploaded on the Intranet.
Our Director, Mr. Peter Murphy, will be leaving us and the school as he ends his 10 years tenure in the VIS and moving to yet another prominent school leadership position in Mumbai, India. Peter's professional conduct as a first class international educator keen on continuous enhancement of pedagogy in all its forms in school; his leadership in managing the school; his excellent communication skills and networking within and beyond the community, and last but not least , his dedication and passion by which he performed his role , all have undoubtedly contributed towards bringing VIS to where it is right now. A prominent educational institution which is renowned for high level of pedagogy, formidable sense of community, which is well integrated in the host country local environment, and the first address for many parents, whether from the UN family and international organizations, the wide diplomatic community in Vienna, international businesses and Austrian families, for the schooling of their children. I may be reflecting the sentiment of many of you when saying that seeing Peter every morning greeting the children and their parents at the school gate had been giving many of us as parents the sense of confidence and assurance in our school. On behalf of the Association, I wish Peter all the best for his new assignment, and to tell him: Thank you, Mr. Murphy!
At the same time, I would like once again to welcome Mrs. Lisa Biasillo, our new incoming Director, who will be joining us as of 1 August. We are all looking much forward to working closely with her in the near future and for her leadership as the new Director of VIS.
I wish to reiterate our sincere appreciation and gratitude to all teachers and staff of the school for all their efforts and dedication throughout the school year.
Wishing you and your loved ones a well-deserved ejoyable and restful summer holidays.
Tarek Sarwat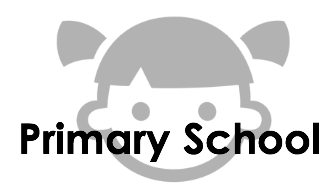 Message from the Principal
Dear Parents/ Guardians,
As the year draws to a close today, the Primary School faculty and leadership team would like to thank you all for being our partners in your child's academic growth and social-emotional wellbeing throughout the year. Special thanks, especially, for your support and resilience during these last few months of what has been an unimaginable and extraordinarily challenging time for everyone. Crises like these reveal much about communities and, in our case, we approach the end of term confident in the strength and tenacity of our own community to pull together, support each other, and maintain continuity of learning for our students. We have missed seeing you all the hallways these past 13 weeks!
A few closing notes for the year:
Calendars 2020-21: All official detailed school Google Calendars will be published no later than next Friday, 26 June. Please feel free to check the School Intranet around that date for the update.
Primary School Reports: Paper versions of the Primary School Reports have been distributed to those students onsite and those parents who have picked up left over belongings. Those left over will be posted by mail starting Monday of next week. Please note that an electronic version of the report is available now on your child's profile on ManageBac.
Leftover Belongings and Lost and Found: Parents have had the opportunity to pick up leftover belongings and lost and found items. Any remaining items will either be donated to charity or disposed of accordingly.
Departing Colleagues: We'd like to wish the best of luck to the following colleagues who are leaving us this year: Elizabeth Iino (Primary School Counselor), David Steele (ELA Teacher), Matthew Kimber (Class Teacher), Frances Burley (Class Teacher), Anika Sommer (Class Teacher - Leave of Absence), Elena Degan (Educational Support Staff - Leave of Absence).
We wish all of the families who are moving on to new schools all the very best. Those that are returning to us in 2020-21, we are planning to reopen as normal and look forward to seeing you on Monday, 31 August at 08:30. Should there be any changes to our typical reopening plans due to health and safety regulations, we will inform the community accordingly.
As the Primary Leadership Team, we wish you and yours a safe and relaxing break, despite the fact that holiday plans may have needed to be changed.
All the very best,
Christine Lang (Primary School Principal) and Ben Hacking (Primary School Deputy Principal)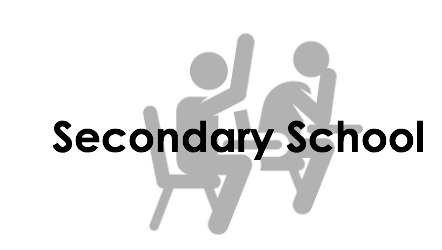 Message from the Principal
Dear Secondary Community
It is hard to believe but the last day of school has arrived. This year was full of unprecedented challenges for schools around the world. This was no different for VIS. Despite the circumstances, the end of year felt very normal in many regards.
Last Saturday we were able to hold our Graduation for the Class of 2020. After a strange ending to the year, it was wonderful to see them all back on campus to collect their Diplomas and celebrate with their families. All the best in your next endeavours!
Reports were issued on Tuesday and are available on ManageBac. Many students have cleared their lockers and returned books. Please remember that if you have not been able to do this yet, students will be allowed on campus on Monday and Tuesday of next week to complete the process. Boxes will be available to drop books off in the Octagon. Lockers must be emptied, locks removed and left clean.
End of year assemblies and celebrations were held as normal both in Grade Levels and as a Secondary School. Thanks to our Student's Council who were able to coordinate a great event (below a few pictures). Departing teachers and students were recognized and we wish them all the very best in their next adventures.
Have a restful holiday and look forward to seeing you all back in August.
Regards,
Marc Starr
The Design Technology Students from Grade 6 to 8 shifted from real manufacturing in house to virtual modelling during the lock down. It is amazing what our students achieved, some of the products look so realistic one might think they really exist! Well done to our talented students for their creativity and also for being so open-minded to switch from the on-site working model to the online one, for using their resources to get the best outcome possible. Looking forward to seeing you taking on new challenges in Design next year!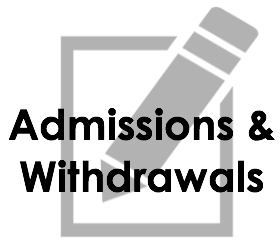 Re-Enrolment Intentions and Withdrawals/ Leavers
Parents who have informed the school of their child's withdrawal at the end of this academic year by means of completion of the online re-enrolment form or by written notification to annualre-enrolment(at)vis.ac.at have already received a confirmation email of acceptance of the withdrawal. Along with this email you received a Leaver's Clearance Form of the respective school. Please follow instructions as outlined in the email and the Leaver's Clearance Form timely.
In case you have not received the Leaver's Clearance Form please send an email to annualre-enrolment(at)vis.ac.at.
In case your child's re-enrolment status has changed and you no longer need a place for your child for 2020-2021 please contact annualre-enrolment(at)vis.ac.at immediately with more details on your circumstances.
Please also know that the Admissions Office will be open during the summer thus if your child's re-enrolment status changes during July or August 2020, please send a message to annualre-enrolment(at)vis.ac.at immediately.
Please know that Leaver's Clearance Forms that have not been submitted timely cannot be processed during the summer and will have to wait until school resumes on 31 August 2020.
Application process for 2021-2020
If you are intending to apply for a place for your child for the academic year 2021-2022, starting in August 2021, we encourage you to apply for a place as soon as possible. We will start reviewing complete applications already in autumn 2020 in order to prepare for admission in August 2021. More information on the application process can be found on the Admissions page of the VIS website. In case you have any questions please get in touch with us on admissions(at)vis.ac.at
Meanwhile, have a great summer, stay safe and see you again in August!
Summer Reading and Black Lives Matter Reading Recommendations
Dear students,
As always, we have a list of suggested books and tips for optional summer reading available on the VIS Reads! Website. We recommend Book Depository, as they are shipping for free worldwide. This year, we have also put together a list of great books by Black authors in support of the Black Lives Matters movement. On that note, please let us know about your other favorites!
Ralph Ellison, the author of Invisible Man, speaks of writing and reading as a form of protest in an interview with The Paris Review:
Now, mind, I recognize no dichotomy between art and protest. Dostoyevsky's Notes from Underground is, among other things, a protest against the limitations of nineteenth-century rationalism; Don Quixote, Man's Fate, Oedipus Rex, The Trial—all these embody protest, even against the limitation of human life itself.
Enjoy and have a great summer!
The English Department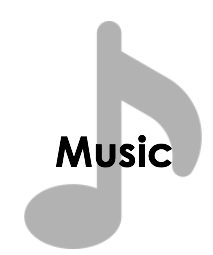 See You Next Year!
The Performing Arts Department is looking forward to welcoming all band, choir, ensemble students - returning and new - back to our normal rehearsals in the second week of the next school year. Our first concert is planned for October and we cannot wait to make music again with our students!
Performance groups:
PYP Choir (Grade 3-5)
Primary School String Ensemble (Grade 2-5)
Guitar Ensemble (grade 3-12)
Secondary School String Ensemble (Grade 6-12)
Secondary School Concert Choir (Grade 6-12)
Secondary School Chamber Choir (Grade 9-12) and Barbershop Quartet
Intermediate Band (Grade 6-12)
Advanced Band (Grade 9-12)
Look out for detailed information regarding the Secondary School Theatre production. All details will be available in the first week of school. Have a great summer!

Enjoy Life, Have Fun and Do Your Best!
Congratulations all student athletes! Congratulations for developing your passion for sports and all that it represents! When Kobe Bryant retired from basketball he wrote a poem, about his love for basketball:
"A love so deep I gave you my all
from my mind & body
to my spirit & soul."
With all that's going on right now, we thought our own poem would be nice:
"What an extraordinary year this one was,
It all began with such a buzz.
Interrupted by an invisible bug,
Cutting our year short, all I can say is ugh.
Like always, we persevere and move forward one day at a time,
Never even thinking of stopping to whine.
So much going on in the world today,
what more could I possibly say."
No other school in the world is like VIS and this is because we embrace our differences, work together, accept one another and treat each other with respect.
We are:
Diverse
Inclusive
Resilient
Proud
Respectful
Kind
Today is the first day of the rest of our lives. Set goals, aim high, work hard, do your best and see you in August!
Jason Bowie, Sports & Activities Coordinator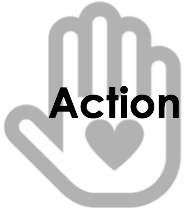 Thank You, VIS!
This week VIS said goodbye to the staff members leaving, by engaging them in what used to be our Annual MAHER Fun Run for students. Click here to enjoy the video of the teachers and staff running and students cheering for them for a change!
We would like to thank you for your your support, even during such a difficult and different school year. This time, thanks to the efforts of our students and your contributions, VIS was able to collect 12.789 Euro to give to MAHER. Sr. Lucy was able to cater 15 000 meals to the thousands of season labourors that passed by Maher Centers on their way homeaand, people that were most in need. Our friends from MAHER were also able to give weekly food grains to many families who live in tents, from hand to mouth, as all of a sudden, due to the lockdown in India, no more food was available for them.
THANKS TO THOSE who have supported us so generously already. Kindly keep supporting us and therewith MAHER. Together we can make a difference - 1 EURO = 1 CHILD = 1 DAY - Every Euro makes a difference. Cheers to 2019-2020!
The Maher Team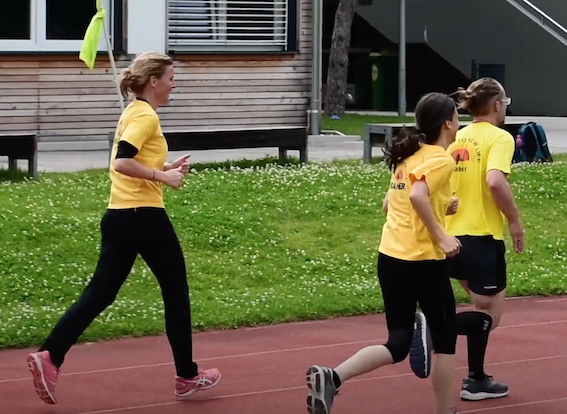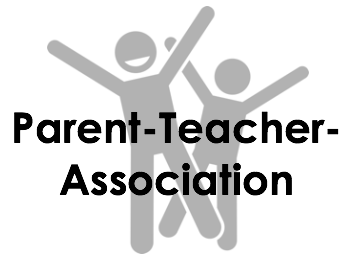 Thank you from the PTA
The PTA would like to wish all departing faculty members best wishes in their future endeavors. We would especially like to thank Director Murphy for his tremendous support for the PTA and all our activities and proposals throughout the year and we wish him good luck in India. Thanks to everyone who supported the PTA this year with their involvement and volunteering. If you would like to get involved in the PTA for the upcoming school year, please mark your calendars and attend the first PTA meeting of the year on Wednesday, 2 September at 8:30 in the Secondary Aula.
With 638 members, PTA VIS Facebook page continues to be active with new members each week. Please join if you haven't already and connect with PTA news and updates pertinent to our entire community! More than likely, the page will be active during the summer months with new arrivals and questions about the upcoming school year. Join PTA: Get involved in our community!
Transition season (SUMMER) IS HERE and that means that VIS will be getting many new students joining us in the Fall. We really need your help in welcoming these families to our VIS community. Please fill out this form to be added to the volunteer database and find out more information about being a welcome volunteer within the New Family Programme.
We count on the volunteers of our VIS community to welcome new family members into VIS.
Thank you for your support and for those new families who have signed up over the past few months. All grades and nationalities wanted!
Book of the Month for June 2020. "Three Floors Up" by Eshkol Nevo
Set in an apartment building in Tel Aviv, this book analyses the interconnected lives of its residents, and it might help us reflect on the dynamics that regulate our own buildings and our own lives, after being forced to spend so much time indoors in the last few weeks!

The next (and final for this school year) Book Club meeting will take place on May 25th at Donau Insel (meeting point: Lighthouse) at 10:00 AM. We will discuss" Three floors up" by Eshkol Nevo. In case of rain, we will provide information about the alternative location on our FB page". If you would like to join this fun group of avid readers for June or any time, please email: chiaramolteni(at)outlook.com.
If you haven't done so already, please click on one or more of the icons below, to join our social media channels. Follow our channels to see nice pictures and updates from every day school life, announcements and school initiatives that we are proud of. Thank you for following VIS!
Change Contact Details
In case you change your contact details (adress, telephone numbers or email adresses) please notify the school by email change(at)vis.ac.at so we can centrally update the information accordingly.
Unsubscribe from the VIS Newsletter
If you do not wish to receive the newsletters from us, please notify us by email unsubscribe(at)vis.ac.at.