Newsletter - 17 April
Click on the links below and get directly to your preffered section:

As this week comes to an end, I would like to use the opportunity to thank our students, for continuing to show us that you are globally-minded and critical-thinking innovators ready to re-shape our world for the better. Thank you to all families for your feedback and strong support for your child/ren but also the School during these challenging times. And lastly, thank you to all staff members, for not only rethinking and improving teaching everday, but also continuing to inspire our students.
For those of us working in the education industry, Professor John Hattie is widely recognised as a voice worth listening to. In this short article he shares a perspective, informed by the 2011 Christchurch earthquake experience, on how children were impacted by weeks without school.
In my last message I shared the overview of feedback received from the recent survey.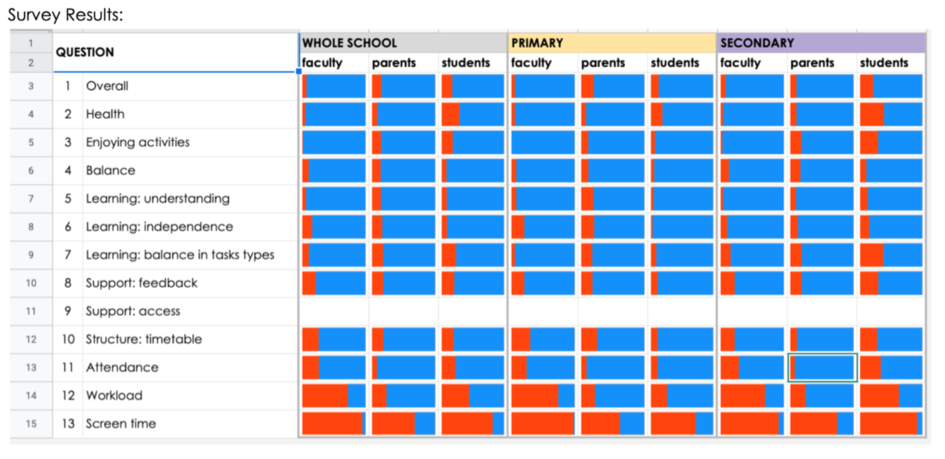 We have spent time working to address a number of the concerns/recommendations that were raised by this process and you will hear more about the changes that we have implemented in the Principal's sections below.
There have also been very understandable questions raised about the possible reimbursement of fees for services like Eurest catering or Sportbox activities. In the section from the Business Manager you can see the details.
I commend you all for dealing with such a difficult situation in such an admirable way. During these last few weeks I have witnessed a very strange sensation, the school building as quiet as never before, only the chirping of birds. Even though we are separated physically, our VIS community thrives as we work to support and stay connected, through creative and innovative projects and acts of kindness which you will read about later in the newsletter.
The Crisis Team proceeds to meet regulary to discuss recents developments from the governmental executive but also a different range of topics at VIS, such as the Distance Learning Model and adapting it as per the latest community feedback to fit the needs of the students. As of today there have been no offical orders from the government regarding the reopening of schools, but we are monitoring the developments closely and will be keep you informed as changes are announced. The current situation remains that a decision about a possible (partial) re-opening of schools will be made at the start of May. We have no indication that schools will start to open before the 18th May at the earliest.
Please enjoy the pictures below, as spring has certainly sprung here at VIS, and the community video message in the Social Media section. Have a lovely sunny weekend!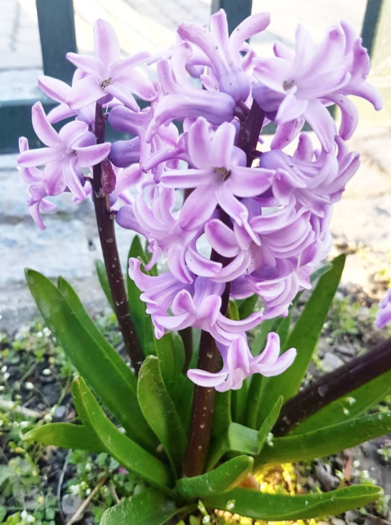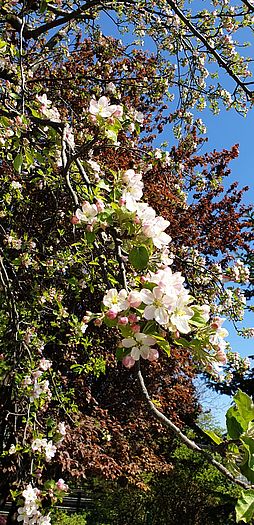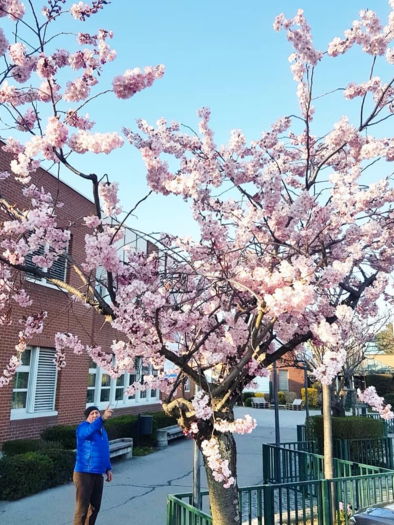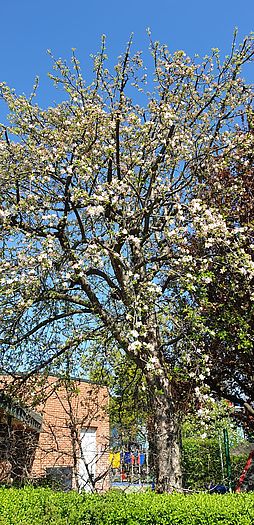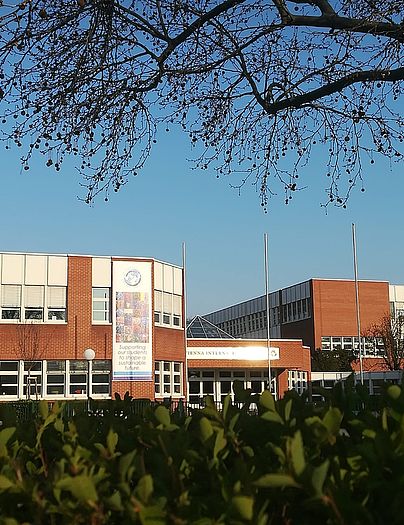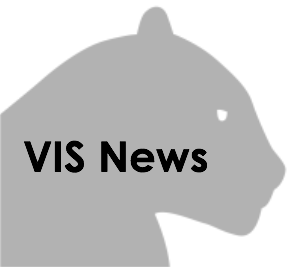 Information About External Fees
Dear parents, following the communication during the Meet the Director meeting, please find below information regarding the reimbursement of external fees, categorized per the services offered.
For more information or clarifications regarding a specific service, please contact directly the service provider as listed below.
For any other questions regarding school fees and finance related questions, please contact the Business Manager by sending an Email to bkuscher(at)vis.ac.at.
Last Week for Yearbook Orders
The 2020 Yearbook is now under construction and getting ready for production. This year the price will again remain at 55 euro per Yearbook and 100 euro for 2 Yearbooks. If you wish to order more than 2 Yearbooks, then the price is 50 euro per Yearbook. Please ensure that you only make one payment for the total sum of the multiple books and not separate payments. The discount of multiple Yearbooks is ONLY for families with more than one child. It is not for a group of families to get together to place one order to make it slightly cheaper for themselves. We recognize that the Yearbooks cost a reasonable amount of money and are trying to make it easier for families to afford to buy one Yearbook per child.
If you would like to order one (or more) Yearbooks, please make the payment to the VIS bank account by 12 pm Friday24th April. There is no need to email the Yearbook Team to confirm your order.
You will find below the details to make an online or in bank payment:
Erste Bank
Am Belvedere 1
1100 Wien
IBAN: AT27 2011 1837 2730 1401
BIC: GIBAATWWXXX
Payable to: Vienna International School Yearbook
Please ensure that you put in the reference section your child's name and class. If you are ordering more than one Yearbook, please put in the name and class of the child that you would like to receive or collect the Yearbooks. It is usually better that older siblings collect the Yearbooks as they are very heavy for young children to carry and less likely to get lost.
Once the books arrive in school, copies ordered for students in the Primary School will be delivered to the homeroom classes and passed directly to the students in their homeroom. Secondary students and parents will be able to collect their copies during specified times in the Secondary Library. It is important to keep a copy of your payment proof to bring along when you collect your copy of the Yearbook in the case that we do not receive record of your payment from the banks.
We are planning for the books to be available by early June, sometimes there are delays, but definitely they will be distributed before the end of the school year. If you are leaving the school and would like to have a Yearbook posted to you, then please contact the Yearbook Team to find out about arrangements for this. An email is sent out to all and a notification in the newsletter will take place once the books are ready for distribution.
Students who arrive at VIS before mid-March are included in the Yearbook.
Please note that there will only be the number of Yearbooks requested in advance actually ordered, so please take care not to miss out on your copy. If you do not prepay your order you will likely not receive a copy of the Yearbook.
Any queries, please contact us: visyearbook(at)vis.ac.at
The Yearbook Team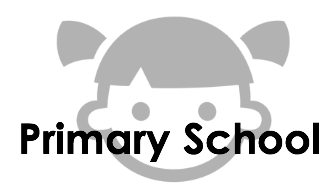 Summary of the Changes to the Primary School Distance Learning Programme
Thank you to parents who have provided feedback on our Distance Learning programme these past few weeks. As a faculty, we have had a chance to reflect on and discuss the feedback and make refinements to the programme while also clarifying some key questions that arose consistently. We hope to reduce passive screen time going forward, at the same time we are increasing the number of on-line lessons. More information about adjustments to our programme can be found below. Parents will have soon another opportunity to provide further feedback so that we can continue to work together to meet needs.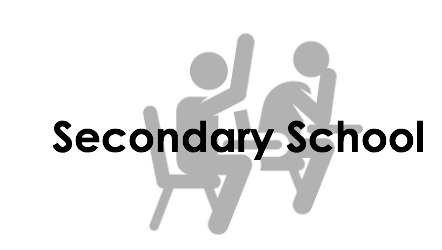 Message From the Secondary Principal
Dear Secondary Community
Thank you very much to those of you who completed the survey with regards to Distance Learning. Based on your feedback we have made some slight adjustments to our distance learning programme. Please find below the information that was shared with students. I hope these adjustments are able to alleviate any concerns you may have had.
As we head back to Distance Learning for the time being, the following is some important information to help you navigate the next few weeks:
Thank you for your continued support. The hallways are not the same without the smiling faces of our students.
Have a great weekend and stay safe.
Warm Regards
Marc Starr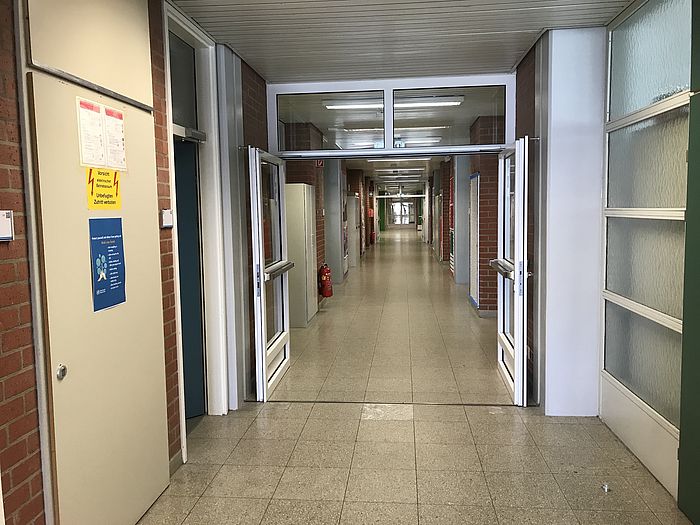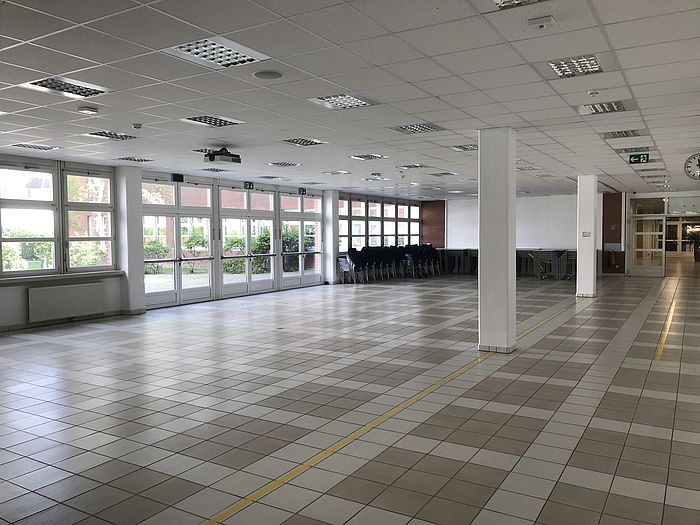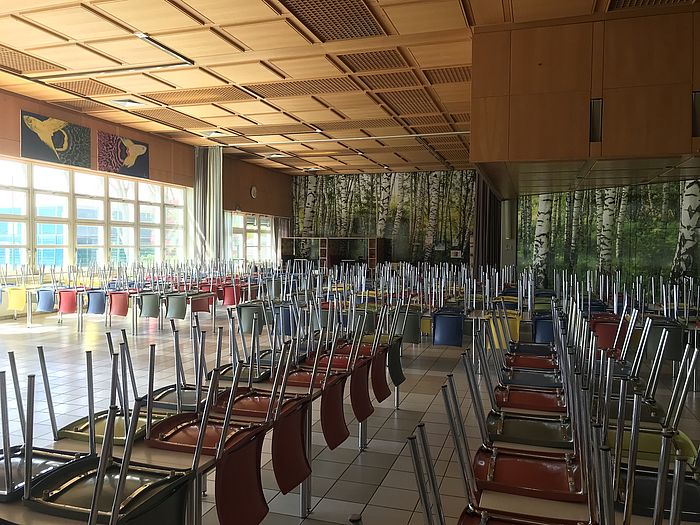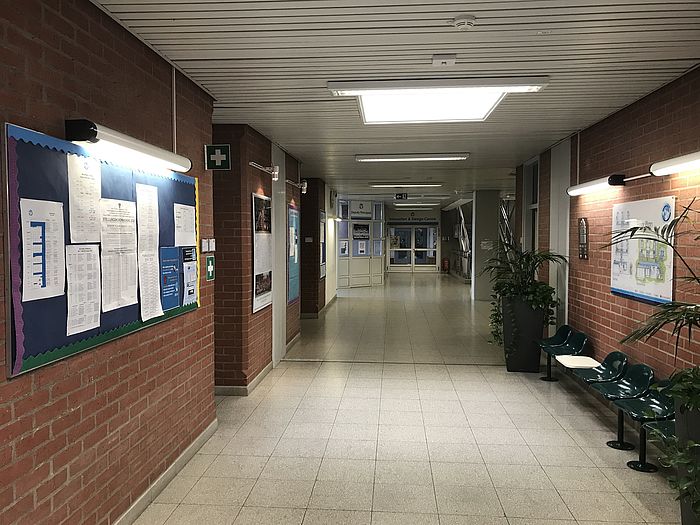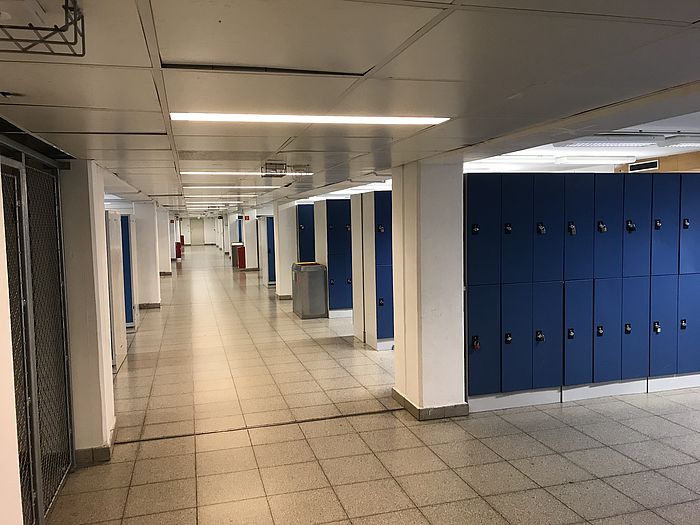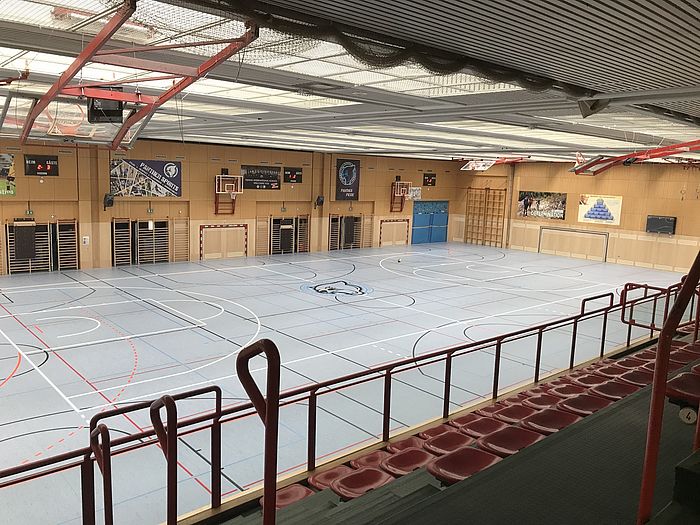 Recommended Reading From Your VIS Libraries
Some parents have been asking if they can get book recommendations from the VIS Libraries. Yes, you can!
We are pleased to offer online access to both of the Library catalogues, where you can search for topics, genres and favorite authors. There are hundreds of ebooks and audiobooks in the library catalogues that can be accessed directly using the instructions below.
The Library search results for each item also includes recommendations for similar titles you might like that are available in the library catalogue.
We have created short guides to accessing each of the Library catalogues to search and find titles and recommendations:
If you are interested in more recommendations for titles you want to purchase online, we have prepared a Reading Recommendations page on the 'VIS 2020 Fun & Education' website that was shared before the break.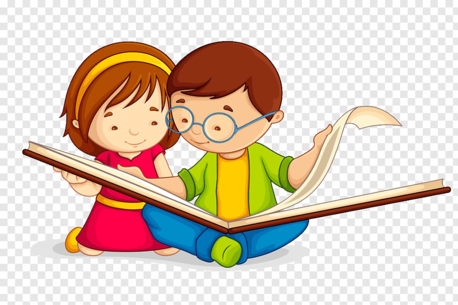 VIS Buddy Reader Programme
The School Counsellors are launching this week a VIS Buddy Reader Programme to connect us more as a community while being physically separated, as well as spreading the joy of reading among students. We will be pairing students in Grade 9-12 with interested Primary School students, so that they can be read to in English, German or their Mother Tongue when possible. Please sign up your child to be paired with a Buddy Reader by filling out the form here.
For now, you are all welcome to enjoy the story of the Grumpy Frog, beautifully read by our Primary School Teacher Librarian. Please click HERE to view it.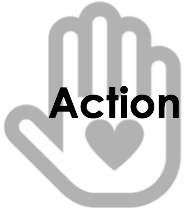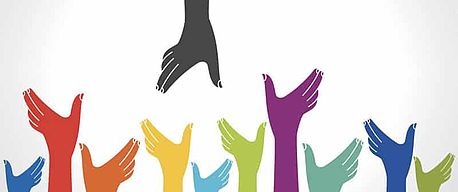 Message to Secondary Students
We are aware that these times are challenging and not easy to cope with for any of you. However we are very fortunate to live in a country that manages the situation well and already makes plans how to easily get us back from the lockdown.
One thing you might want to consider at this point in time is sharing your good fortune with other less fortunate and bring your personal contribution to help people in need. The CAS programme is currently endorsing some initiatives put together by members of our community, which you might consider joining. Amongst the opportunities to get involved, we can mention:
Maher, the charity that our school supports for 15 years, needs our help more than ever while facing the Covid-19 crisis expanding in India
The Intercontinental Hotel's initiative to deliver food by bike to elderly people at home in Vienna
Writing kind letters to elderly people in retirement homes in Kagran
Participating in a free business related webinar
We would like to praise the students that chose to get involved so far and spent their Easter day delivering food by bike to elderly people or writing sincere letters of encouragement to them. Bringing your contribution to this situation shows a great spirit of empathy and comes to define you as all-rounded students, which makes school both proud and hopeful.
Please find HERE the document containing the mentioned initiatives and more, encouraging all students to consider and get involved. Looking forward to hearing back from you soon. For more info or questions, please email agrubich(at)vis.ac.at or ugalli(at)vis.ac.at .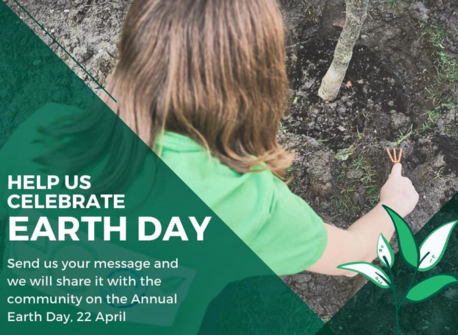 Earth Day
Ever since becoming the first international Eco School in Austria, VIS has celebrated the annual Earth Day in an attempt to appreciate and preserve the planet we live in. This year will be no different. And although we cannot obviously celebrate it at school, we will still do that online. In this respect, our team is preparing a lovely video containing our community's wishes and thoughts about taking care of our Earth.
Feel welcome to contribute by sending us your child's message at marketing(at)vis.ac.at or DM to our social media accounts by the end of this weekend. It can be a short video, a symbolic picture or drawing, which we will happily share with our community as an appreciation gesture for our planet Earth.
Please follow our social media accounts on Wednesday, 22 April, and be part of our community's message on the Earth Day.

Corona
By Gurubharan Ganeson (Grade 12 student)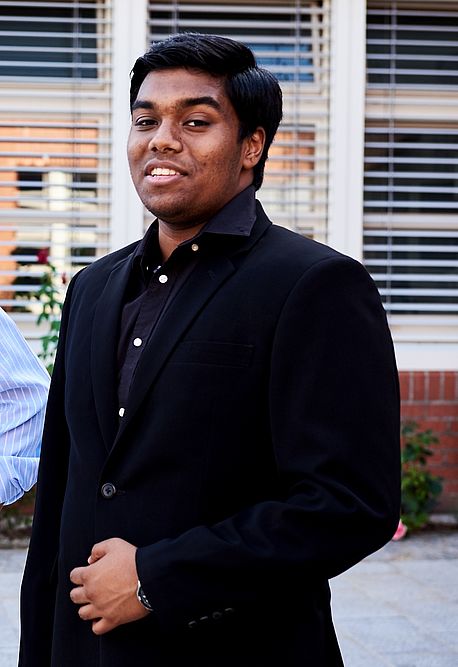 A new Dawn rises, swiftly chasing night

Whose sweet and placid slumber was derailed

This cloak, unsheathed, reveals a startling sight

Illuminated by Her lustrous veil

Of light, what blinding light! She does eclipse

The minute monuments of mortal men

Her fiery tendrils spell apocalypse

By snaking forth with nature's fountain pen

To craft the fates of millions down below

Her passive warmth of yore now fuels Her wrath

Which steals the lives She birthed mere years ago

While hurtling down this fatal, sordid path

In blazing chariot and flaming gown

This queen burns all to keep her glowing crown.

A Video Message for our VIS Community
Change Contact Details
In case you change your contact details (adress, telephone numbers or email adresses) please notify the school by email change(at)vis.ac.at so we can centrally update the information accordingly.
Unsubscribe from the VIS Newsletter
If you do not wish to receive the newsletters from us, please notify us by email unsubscribe(at)vis.ac.at.