Newsletter - 15 May
Click on the links below and get directly to your preffered section:

Over the course of the past week we have worked hard to ensure that all possible plans are in place for the safe return of your children (Grades 1-8) on Monday, 18 May (or the 3 June for Grades 9-11). In our planning we have managed to provide more face-to-face time than required by the Austrian Authorities, and very importantly to continue to support the large percentage of families who have exercised their right to keep their children at home. Distance Learning support will be continued until the end of the school year in much the same way as we have done for the past eight weeks. I would ask all families to continue to work with us as we implement this next phase of change.
When the children arrive on Monday a first priority for us will be help them understand new procedures and working practices and to give them the opportunity to talk about how the period of lockdown has been for them. The emotional/mental health aspects of what they have experienced will have had an impact that we all need to help them to process.
Everyone is acutely aware that the threat from COVID-19 will continue to be a challenge that we need to manage for the foreseeable future. Over the weekend, please spend some time making clear to your children the importance of sustained social distancing, and the need to be respectful of the possibility that staff may well be anxious about the potential consequences of coming out of lockdown.
What are the procedures for arrival and dispersal of students and staff?
In order to ensure a safe and orderly arrival at school, we have created three different entry points.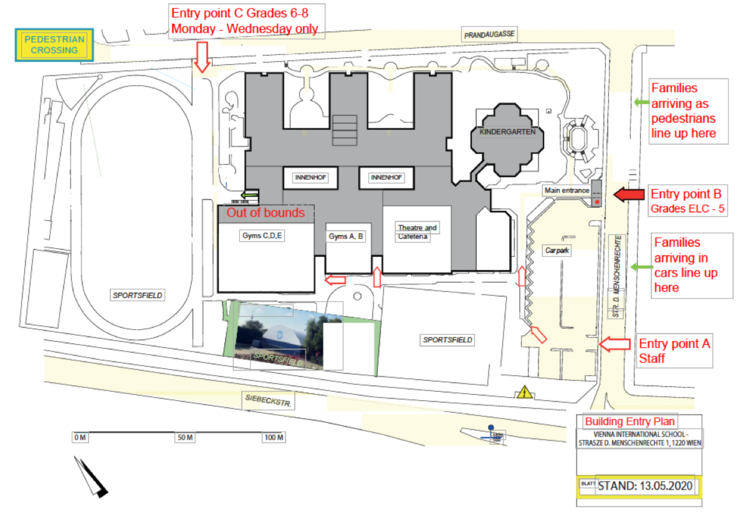 To help you plan all the details for coming back to school, we have built a new section in our Intranet called the Re-opening Plan: https://www.vis.ac.at/intranet/home/student-support/health-and-medical/vis-re-opening-plan/. I strongly encourage you to read and find in there all the details in regard to the school re-opening (things to prepare for school, access points and procedures, protocols while onsite, lunch, transportation, medical information and other school-related information).
Despite all of the caveats and precautionary guidelines, I would like to say that we are excited to have children back in school and to create a step towards normalising what has been a very demanding period for all concerned.
Have a good weekend – let's hope the rain stops!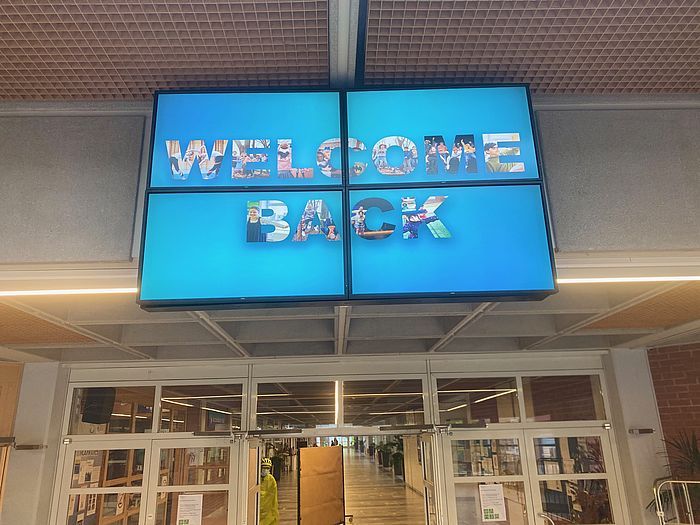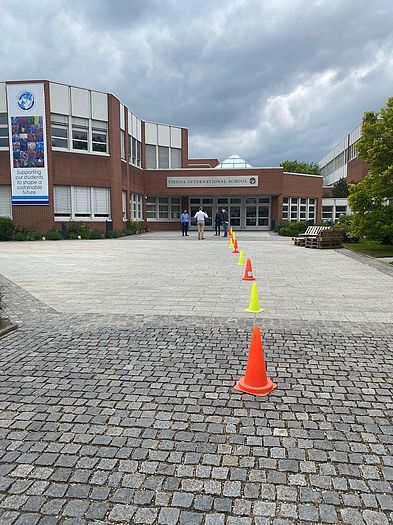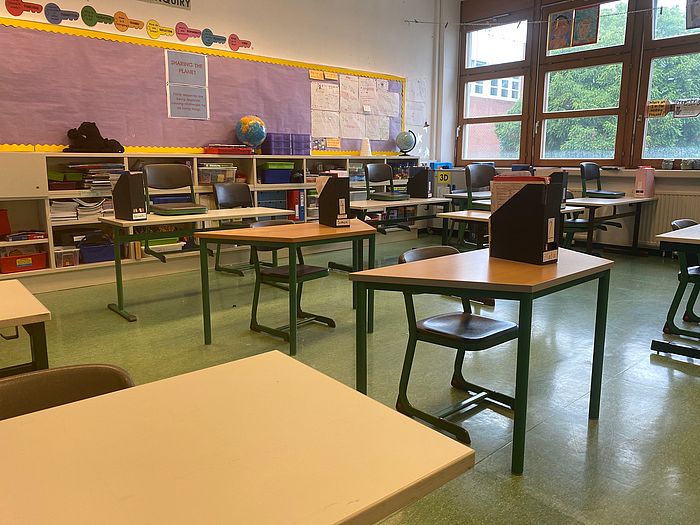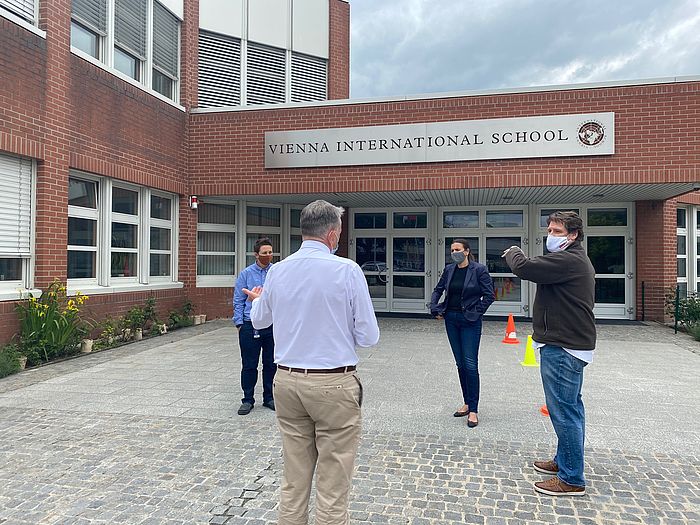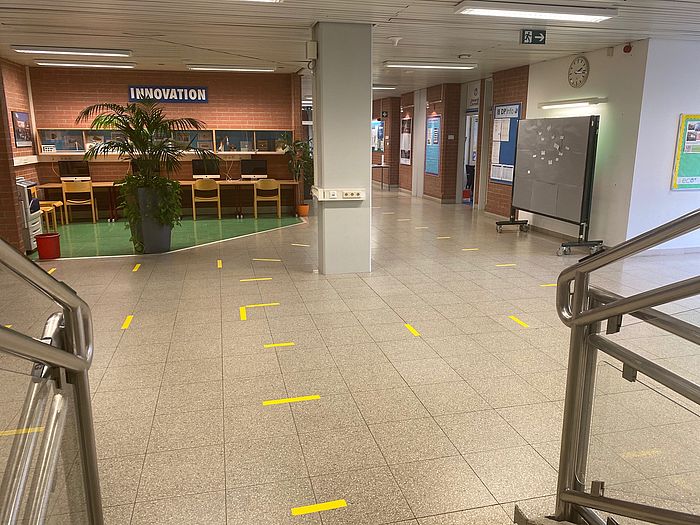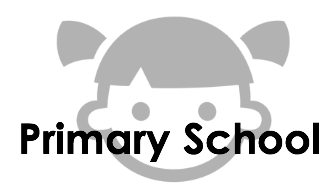 Message from the Principals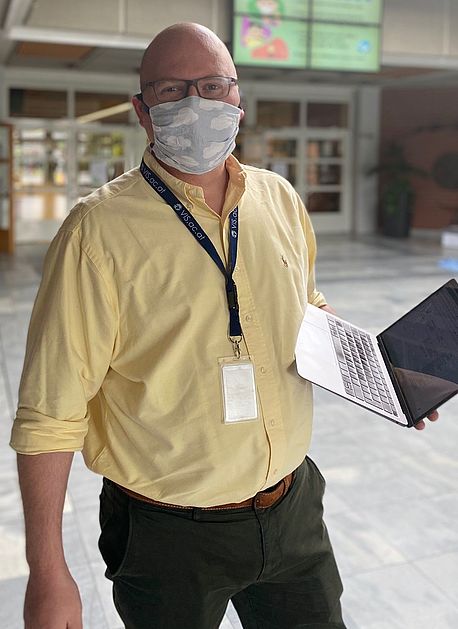 Dear Parents,
As we move towards the re-opening of the Primary School, we have built a new section in our Intranet called the Re-opening Plan where you will find Primary School specific information, such as adjustments of timetables, mask distribution and behaviour expectations. We encourage all Primary School families to carefully read and review the guidelines with their child(ren) to help prepare students that are attending school on Monday.
We have tried to personally respond to all emails. It may have got a bit confusing if you had written to more than one person - and you may have even received more than one reply! We thank you for working so closely with us. Each of your questions is helpful for us to know how best to communicate messages to all. If not, feel free to contact us for more support.
Have a good weekend!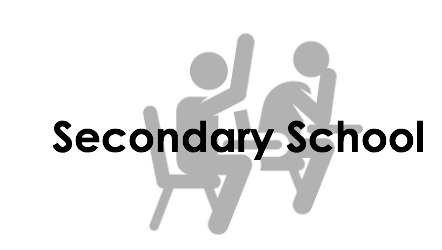 Message from the Principals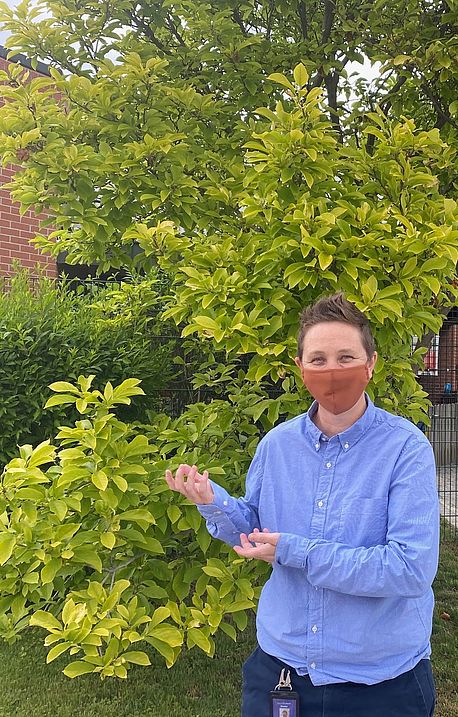 Dear Secondary Community,
I hope this message finds you all well.
Currently we are working on the final touches in our planning to welcome some students back to campus on Monday, 18 May. For those returning families please take the time to read the section in the Intranet explaining all the procedures in place.
We have very high expectations of our returning students and they must follow and model appropriate behaviour in terms of social distancing, wearing masks and keeping each other safe. This includes while traveling to school, waiting outside for the gates to open, as well as how they conduct themselves while at school.
For those families who have chosen to remain at home please don't forget to reach out to us if you have any concerns.
For all of our students, the current COVID-19 Pandemic certainly increased anxiety levels for everyone. Students should remember to get in touch with Ms. Hantsch if they have concerns, as well as taking a look at the resources provided to support wellness .
Enjoy your weekend.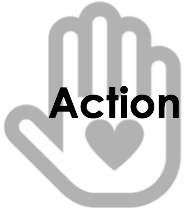 MAHER Says Thank You
We are very happy to announce that the many contributions from the VIS community are now summed up to 6,945 Euro, money that will go to provide essentials like food and hygiene products to help the MAHER community go through this difficult time. This is a wonderful news and we say thank you to everyone who joined the cause and donated so far. This was only possible due to the efforts of our 1400 students, their teachers and parents who showed great interest, empathy and generosity for our friends in India.
While we say a big thank you to everyone for GIVING to Maher, we cannot help but notice how much we have also RECEIVED, when looking back at our students working out, running, cycling, cooking, drawing, challenging themselves to help others.
You make us all very proud!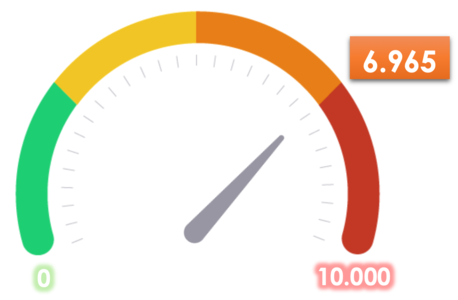 Donations are still welcome, as we are getting closer to reach the 10,000 Euro amount we set as a taget to help MAHER:
IBAN - AT644300042862586007
BIC SWIFT-Code: VBWIATW1
Account: MAHER Österreich
Reference: VIS Grade…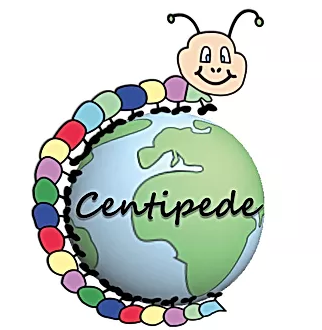 Project Centipede is the longest-running charity project at VIS, started by VIS's founding director, Maurice Pezet. Vienna International School plans to donate hundreds of consumable items, sanitary products, and stationery items (pens, pencils, erasers, notebooks, etc.) to Romanian orphans and foster-care families between May 18th - June 10th, 2020.
This is a whole-school project, and we are asking families to assist in the donation of food, sanitary products, and stationery items within their Homeroom/Advisor groups.
There will be collection points along the mall where students can put their donations for the orphans in banana boxes. It is also possible to donate money online if you are not coming back to school or have left the country because of the current COVID-19 situation.
The online donations are going to The Milk Project, which supplies orphan children between 0-4 years old in Sinmaritn with ½ liter fresh milk each day. The milk is supplied by a local farmer, so the money remains in the community. This farmer is also a foster parent for some of the orphans.
Bank account data:
Projekt Tausendfüssler-Project Centipede, Bank Austria
IBAN: AT19 1200 0006 0713 3501 BIC: BKAUATWW
Donations can be designated for the "Milk Project" or, because of the current corona situation, the organizers also take donations for the Banana Boxes. Same bank account, but designated for "Banana Box"
A team of Grade 11 students are coordinating and leading the collection as their charitable CAS project and all the donations will be taken to Sinmartin, Romania, to be distributed among the nearly one thousand children in need that Project Centipede supports. In April 1990 the little ones in Sinmartin received their first colorful box – a colorful sack of hygiene items - from us at VIS and since then, with your help and generosity, we have given children in need these little joy bringers every year. We have been supporting this charity for 30 years and we thank all VIS families and teachers who can make contributions to this worthy cause.
Please visit the Projekt Tausendfüßler website https://www.centipede-vienna.org/centipede for further information about the project.

Congratulations to our Visual Arts Class 2020!
The IB Visual Arts Students of the class of 2020 did not get the opportunity to share their final art exhibition with the community this year. This much looked forward to event was due to take place at the end of March. Instead they all managed to complete their final IB submission from their homes and they did themselves great credit! The students would like to share their work with you all now through this virtual exhibition. We are sure you will join us in congratulating them on their art work!

Connected Learning for Students Attending Grade 4 in the School Year 2020/21
Dear Grade 3 Parents,
Vienna International School supports the integration of technology across the curriculum through our Digital Learning Programme. Our students utilise a range of applications and devices to create, inquire, research, collaborate and to present their learning in ways that are transformed through the use of technology. Your child has been using a school-owned iPad this year to support their learning. When entering Grade 4, the learning tasks develop and change in complexity and there is a need to use the appropriate tools. All students entering Grade 4 in the 2020/21 academic year are required to purchase a laptop as per the specifications below:
For further details about purchasing and storage of this device, please refer to our Connected Learning Programme Overview.
Please send any relevant question to cdio(at)vis.ac.at, and all the questions will be answered in the newsletter the following weeks.
Best wishes,
Ioanna Karariga

Google Meets have provided an important communication link during Distance Learning.
Above is an infographic outlining expectations for school Meets.
Please note that there should be no photos or recordings of a school Meet unless you have written permission from every participant in the Meet (or their parents if the participants are under 14 years of age).

Are You Leaving VIS This Year?
Every year the VIS counsellors like to offer a 'Leaving Well' information session to those families leaving VIS at the end of the school year. This presentation looks at how to support your family, both in leaving VIS and starting again in a new location.
The session will focus on how to build a 'R.A.F.T' to support your family in this process. We will also look at some of the challenges that the current situation may add to the transition process. The session will occur on Tuesday, 26 May 9am via a Google Meet. Please confirm your attendance using this link. An access code for the Google Meet will be shared with you after you register.
For questions or more information, you can also contact us directly.
Elizabeth Iino - eiino(at)vis.ac.at (Primary)
Kirsty Hantsch - khanstch(at)vis.ac.at (Secondary)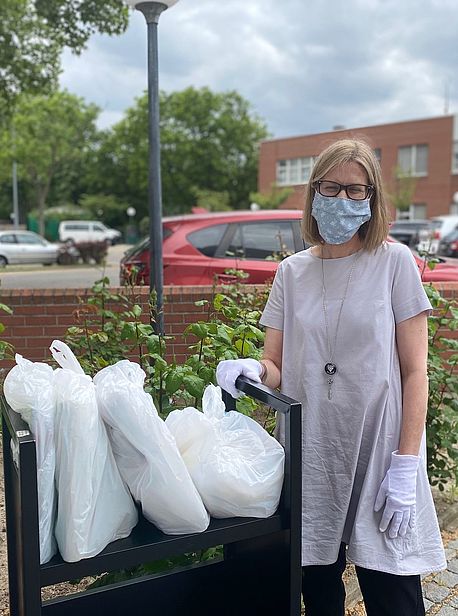 Books Return
We hope you have enjoyed the books you have had at home! Now it is time to bring them back.
All Primary Library books and classroom readers will need to come back to school and be decontaminated for 72 hours.
Boxes will be provided outside the Library for the Library books. Boxes will also be provided for the class readers on the Grade 1 – 5 corridors. Students are to place their items in the boxes on their way to their classroom. There will be helpers to assist the students with this process. For those in ELC and Grade Primary – your books will be collected from the classrooms.
Secondary students can drop their Library books in to the boxes outside the Secondary Library.
If you have chosen not to return to school, you can drop your books off at the gate between 09:30 and 11:30.
Many thanks,
Helen, Dave and Marilyn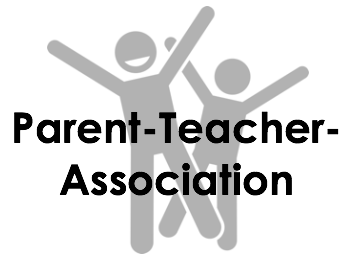 Thank You, VIS Staff!
With 630 members, PTA VIS Facebook page continues to be active during this COVID-19 crisis. Please join if you haven't already and connect with PTA news and updates pertinent to our entire community!
Thank you to everyone who contributed to "The Big Thank You Project" initiative. Nearly 100 submissions of videos, images, and personal messages were submitted, and our teachers and staff have a memorable video that shows our appreciation for their amazing efforts throughout the 9 weeks Home Learning Quarantine. Please click here to see the video!
Transition season (SUMMER) is around the corner and that means that VIS will be getting many new students joining us in the Fall.
We really need your help in welcoming these families to our VIS community.
Please fill out this form to be added to the volunteer database and find out more information about being a welcome volunteer within the New Family Programme.
We count on the volunteers of our VIS community to welcome new family members into VIS.
Thank you for your support. All grades and nationalities wanted!
The Book Club Has Gone Virtual!
If you wish to join in on any of the Book Club meetings, please request to join the Faceboog group "VIS PTA Book Club Group" or simply send an email to: chiaramolteni(at)outlook.com.
May's book is: "A woman is no man" by Etaf Rum.... a brave, heartbreaking and inspiring novel, a must-read for those of us who wish to know more and get a better understanding of what being a woman truly means in a controlling, traditional world.
The next book club will meet on Friday, 29 May, time and location TBD (we are thinking about possibly an outdoor meeting!).

Change Contact Details
In case you change your contact details (adress, telephone numbers or email adresses) please notify the school by email change(at)vis.ac.at so we can centrally update the information accordingly.
Unsubscribe from the VIS Newsletter
If you do not wish to receive the newsletters from us, please notify us by email unsubscribe(at)vis.ac.at.