Newsletter - 14 December 2018
Click on the following links below and get directly to your prefered section:
Please click HERE to access the School Calendar
Happy Holidays from the VIS!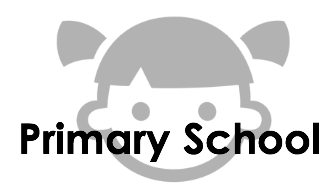 Primary Winter Choir Concert
The VIS Primary Choir performed three concerts on Tuesday, 11 December, two concerts during the school day to their peers and classmates, and then once in the evening to their parents and the wider school community. Despite the long day, they performed with great enthusiasm! They really enjoyed performing to their peers, and there have already been many comments from the teachers and other students as to how much they enjoyed being able to see the result of the choirs hard work and effort this term. This year's programme included many audience participation items, which for many proved to be a highlight of the concert. The "Five Gold Rings" section in the evening concert should receive an honourable mention for their gusto and confidence!
Primary Grade Websites
Be sure to find the section of your weekly update to the Grade Level Websites (see links below) that shows the tips for supporting your child at home on the same topics studied at school. This is a huge support to learning, especially if you are interacting with the same material in your home languages.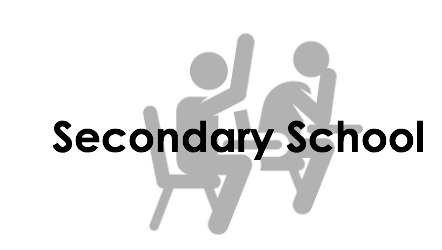 Message from the Principal
As I write this we are fast approaching the holiday and a good break for everyone. If you want to buy a gift for your child during the holiday season, please think of a book! Reading widely is not only enjoyable, but is closely correlated to (even greater) success at school!
When we return to school, we will have just three teaching weeks before the close of the first semester. This means that from mid January onwards the students will begin to experience an increase in assessments as the teachers prepare their progress reports. These reports will be released to you in the week before the February holiday. The holiday will be followed by the next Parent student Teacher Conferences, which will take place on the afternoons of Thursday, 28 February and Wednesday, 6 March (please mark your calendars).
This week I sent out to Grade 12 parents and students the first information about our Grade 12 Graduation. This will take place on Saturday, 1 June. As per VIS tradition, the Graduation Ceremony will be at VIS in the morning and there will be a Ball at the Rathus in the evening.
On Tuesday, our Grade 10 students presented their Personal Projects. This independent project, which forms part of the assessment in the last year of the IBMYP, allows students to explore in depth an area of personal interest. The range of topics was extensive and offered the students the possibility to demonstrate their learning through creative products; the building of objects; technical designs; websites they have created and much, much more. It was an education for me to speak to the students and learn first hand about their research. It revealed much about them and their personal interests, be it a hobby or a passion for action such as climate change. The conversations were a delight and I congratulate all the students for their strengths in communicating the results of their learning.
I would like to take this opportunity to wish you all a very lovely holiday.
Invitation to the Science Fair 2019
Dear Secondary School Students, VIS will be hosting the Science Fair on the 30 March 2019 and we are looking forward to your participation with a project on the theme 'S.T.E.M.: More than just part of a plant!' coordinated by the UN Institute of Nuclear Materials Management. Please share your ideas and sign up with your science teachers by the end of January 2019. We will then be meeting and working on the projects. Science Fair is a wonderful opportunity to express your interests, interact with students from other schools and scientists from the UN, as well as to get an award for your efforts.
Please visit the web site http://inmmvienna.org/ScienceFair/2019/index.html to view the instructions for participation and the rules for projects.
The Science Department
Grade 10 IB Diploma Years Information Evening
This is the time of year our Grade 10 students begin considering their options for the IB Diploma Years in Grades 11 and 12. To begin this process, we would like to invite you and your Grade 10 students to our annual IB Diploma Years Information Evening on Monday, 14 January at 18:00. We will start the evening in the Theatre with an introduction to the IB Diploma and the process for course selection. This will be followed by a "fair" event in the Mall in which parents and students can learn more about subject choices across our academic departments. We hope to see you there!
The Hour of Code is celebrated in early December by students around the world. It promotes coding and gives schools a chance to experience and succeed in early programming activities. In the Primary School many classes have taken part, practising coding by directing a character around pathways on an iPad app. Older students moved Droids in a Star Wars setting; Star Wars programmers created a Star Wars block coding activity for young people to have the opportunity to create a programme where characters can carry out tasks. Secondary School students were invited to participate in a number of coding activities presented every day throughout the Hour of Code Week. They had the opportunity to experience different coding programmes e.g. Java, Python, HTML5, learning how to apply this to carry out tasks such as website creation. We also had external guests who inspired our students by sharing their experiences with coding.
Our students enjoyed their coding experiences and were keen to learn more! In case you would like get inspired too, you can also watch with your kids code creators, talking about their field click here to access the MEET CODE CREATORS series. Different computer science domains, from Game Development to Fashion and Artificial Intelligence, are explained in simple language, appropriate for all ages.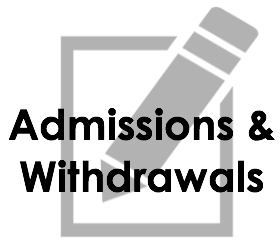 Dear Parents, for those of you who currently have a child at home that you are considering to enroll at VIS for the school year 2019-2020, we would advice you to please start the application process at your earliest convenience. Please be aware that siblings receive priority within their priority group when applying to VIS, however an early application date is very helpful to make the application successful and would also help us to plan ahead. Please see the Admissions section on the website for more information.
Student Withdrawal Information
If, for any reason, you need to withdraw your child from VIS you are asked to send a written notice to the Admissions Team, admissions(at)vis.ac.at. The following is an excerpt of the annually published VIS tuition fees schedule 2018-2019, page 5:
Early Departures: Parents/Guardians may terminate the schooling contract prematurely before its expiration at the end of the school year by way of a notice in writing to the Admissions Coordinator. The termination takes effect at the end of the second (2nd) calendar month following the month of receipt of the notice by VIS, unless the notice expressly states that the termination take effect on the last day of a later month. Unless notice is given in writing, fees will continue to be charged and the deposit will not be returned.
School Fees are calculated pro rata on the basis of complete calendar months are payable until the termination takes effect. If the termination takes effect at the end of the month of May, School Fees are payable until the end of the school year. Unless notice is given in writing, fees will continue to be charged and the deposit will not be reimbursed.
For example: If you must withdraw your child/ren from VIS at the end of February 2019, you will have to notify the Admissions Team in writing by the end of December 2018.

Ski fast and have fun!
Participation in any sport requires dedication and commitment. In order to continue improving, one must put in hours and hours of hard work and effort. One must see losses as learning experiences. Depending on your goals, you may or may not think you have succeeded in reaching your own expectations. Below is a graphic which outlines what people see and what people don't see regarding sport success. We see the performance on the field in a game, we see team championships won, we see tournament medals handed out. However, what we don't see is the countless hours of practice time, the discomfort pushing yourself to the limit, the stress involved, the anxiety overcome, the disappointments and the incredible amount of effort it takes to put together a TEAM of individuals who are willing to sacrifice personal goals for those of the TEAM.
Over the last two weeks the VIS Ski Team trained hard by waking up at 06:00 each training day and skiing with the likes of Klaus Kroll and Thomas Sykora at Hauser Kaibling ski area in Ski Amade. It wasn't easy but the Panthers persevered and came together as a team. Be proud, ski fast and have fun! Happy Holidays!
Afterschool Activities - Second Semester
Dear Parents, Sportbox wishes to thank you for a great year! We were honoured to have been selected as coordinators of the VIS Afterschool Activities this year and we are happy to report back great outcomes. This semester we were able to provide 41 different Afterschool Activities and had an impressive number of over 900 registrations. Thank you for your trust and looking forward to continuing our collaboration for the second semester.
Please find HERE the list of Afterschool Activities prepared for the second semester. The registration will open on Friday, 11 January.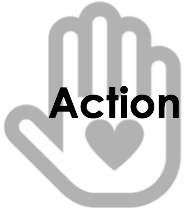 Maher
We would like to thank you for your constant support for the Maher project, the project that VIS supports for already 15 years now. Due to your kind generosity, we were able to raise more than 600 Euro during the Annie Musical performance last week, a considerable amount which can support 1 child in Maher for 600 days. We call this a great success and not just because of the considerable amount raised, but also because we were able to connect with our community, parents, teachers and students, and share with them the stories that we brought from India and the huge difference the VIS is making in the lives of the people there. Lastly, we believe that this was an enriching experience for our students who gained a more complex understanding of the world and learnt how they can always act towards making a difference.
The Maher team thanks you for your support this year and wishes you great holidays! Maher = 1 Euro - 1 Child - 1 Day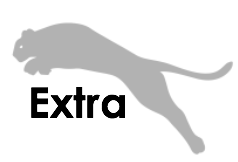 Model United Nations of Vienna - MUNoV
As many of you already know, for the last six months students from Vienna International School have been in collaboration with students from Danube International School (DIS) in the organisation of our own Model United Nations of Vienna. This is a entirely secondary student led conference and has been a huge undertaking with many skills required in project management, time management and organization. So it is with great pleasure that we can announce that MUNoV will be running from 16 – 18 January 2019 at the Vienna International Centre, to give students from all around Europe the opportunity to develop their debating, diplomacy and collaboration skills in the most authentic environment possible.
Approximately 150 students will attend as delegates and many others will be involved from both VIS and DIS in the organisation and execution of the three days. Preparations are now mostly in place but your help would be appreciated! The students would like to offer a talk to each committee about the work that the United Nations does. We are a little short of speakers from UN employees, diplomats or Ambassadors. So if you work at the UN, an Embassy or a NGO and would like to talk to a small group of students about the work you do please email Dr. Lang at alang(at)vis.ac.at.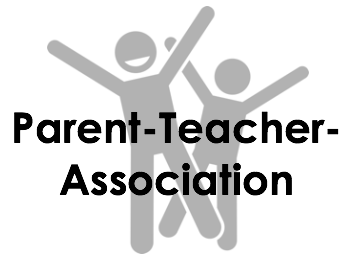 PTA Grants
Eight grants have been submitted to the PTA by students and teachers. The next step in the process to vote for which projects you would like PTA funds to sponsor and support. All members of the community are invited to attend and vote at the PTA Grants meeting to be held on Wednesday, 9 January at 16:30 in the Secondary Aula. The PTA is excited for the upcoming opportunity to help fund requested programs/projects/activities from our students and teachers!
January PTA Monthly Meeting
Mark your calendars: The next monthly PTA meeting will be on Wednesday, 16 January at 16:30 in the Primary Library. We hope to see many of you there following the holiday break. Safe travels, Merry Christmas and Happy New Year! See you in 2019!
Update of the Traffic situation
On Wednesday, 7 December, three representatives from the Traffic Committee met with the district mayor, Signa Holding and the MA46(Traffic Division). Here is a brief outline of the outcome.
Parents of Primary School students will be allowed to use a parking lane in front of the school for 10 minutes, between 07:30 – 9:00 as well as 14:30 – 16:00 on school days only. The right hand side will be a short term parking zone (10 minutes) that will extend as far as the end of the street with parking spaces for approximately 22 vehicles. This would only be for ELC and grade Primary parents to use.
Between the main entrance to the school and the end of the street on the right hand side there will be a kiss and drop zone (where no waiting will be permitted). This will apply on school days only between between 07:30 – 09:00 and 14:30 – 16:00. Of utmost importance, is the security of the children when exiting the Ubahn station. SIGNA HOLDING informed the meeting that the sign below will be prominently displayed to guide the children to the safe path on Prandaugasse. For more information on the meeting and the maps, please refer the Director's Message in the school newsletter from the 7 December.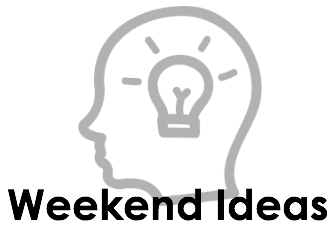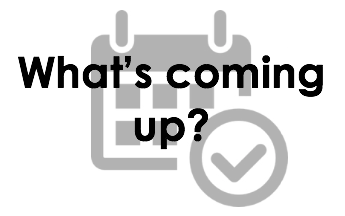 Please mark your calendar for these events coming up in January:
Wednesday, 9 January - PTA Grants meeting - 16:30, Secondary Aula
Friday, 11 January - Registration starts for the Afterschool Activities Programme (second semester)
15-19 January - International Schools Ski Race
16-18 January - Model United Nations Students conference at VIC
Wednesday, 16 January - PTA Monthly meeting - 16:30, Primary Library
Thursday, 17 January - Performing Arts Winter Concert - 18:00-19:30, Theatre
Saturday, 26 January - DVAC Festival Baskebtball @VIS (and abroad)
Monday, 28 January - Second Semester starts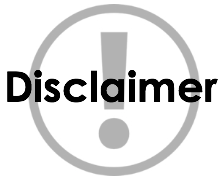 Unsubscribe
If you do not wish to receive the newsletters from us, please send us an email at: unsubscribe(at)vis.ac.at
Change Contact Details
In case you change your contact details (adress, telephone numbers or email adresses) please notify the school by email change(at)vis.ac.at so we can centrally update the information accordingly.