Newsletter - 13 February
Click on the links below to get directly to your preferred section:

Coronavirus Update
Dear Parents and Guardians, I have received instructions from the Vienna Health Authorities (MA15 – SD19074) that may have an impact for you over the coming weeks.
If you (as parents/ guardians with or without your children) plan to travel to China you are obliged to notify the School in advance of the visit.
Once you return from the visit you must avoid contact with the School for a period of 14 days.
During this period you should not use public transport.
For the 14 day period after your visit to China you are expected to monitor your health condition by:
Measuring your temperature twice a day.
Monitoring your respiratory system.
It is recommended that you keep a diary of the details of this monitoring.
If, after you return from China you have any of the following symptoms:
You begin to feel unwell
You develop a cough, sore throat, are short of breath, raised temperature or other flu like conditions
please call the health advice line on number 1450.
These measures are being take to reduce the risk of spreading an infection.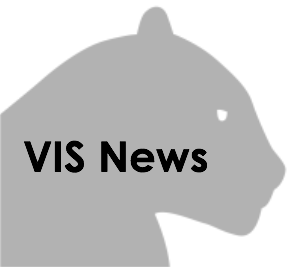 February Break
A reminder to all parents that tomorrow, Friday, 14 February is a Staff Working Day and the School will be closed to students. VIS will reopen after the February Break on Monday, 24 February. Wishing our students and their families a relaxing break!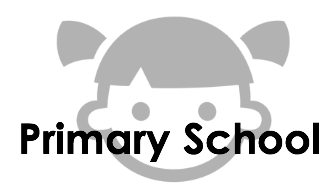 The Annual Faschings Day Parade
In recognition of our Host Country culture, we will celebrate Fasching (Mardi Gras/ Carnival) in the Primary School on Tuesday, 25 February. Students are encouraged to bring a costume to school and participate in the Annual Faschings Day Parade from 14:15 onward. Parents are invited to attend the parade in the Mall and are also encouraged to dress up!
Please send your child(ren) to school with the costume in a separate bag. They will be given a chance to change into them during the day.
Toy weapons such as guns, knives and swords are not permitted.
Note that pictures are not permitted under GDPR regulations. Photos will be taken by the School and shared through its official channels after the necessary consents have been checked.
To help ensure parents have an opportunity to see their child(ren) in the parade and to manage the audience in general, grade levels will have staggered start and end times for the parade. Please see details below for start and end times.
After lunch on this day, the School provides a tasty traditional mini-Krapfen (donut filled with apricot jam - here ingredients) to all students. If your child has a dietary restriction and should NOT eat the krapfen, we kindly ask you to let your child's class teacher know by email no later than 24 February.
Thank you to the large group of parents who attended the "SeeSaw for Parents" presentation this week. This was an opportunity to discuss approapriate ways to provide feedback to children in connection to the work they will soon be sharing. Many thanks to parent Rachelle Leslie for providing supportive guidance in this domain. The presentation from the session can be found here: SeeSaw Presentation for Parents February 2020. Further more detailed information about how SeeSaw actually works will be forthcoming - watch this space!
Many thanks, as well, to parents who supported our Mother Tongue Celebration Week by reading stories to students in a variety of languages and sharing typical breakfast foods yesterday morning. There were many great discussions about how important supporting mother tongue learning is and how unique (and lucky!) VIS is in this regard, promoted by these activities. Many thanks, too, to our Mother Tongue Coordinators across the School for these initiatives!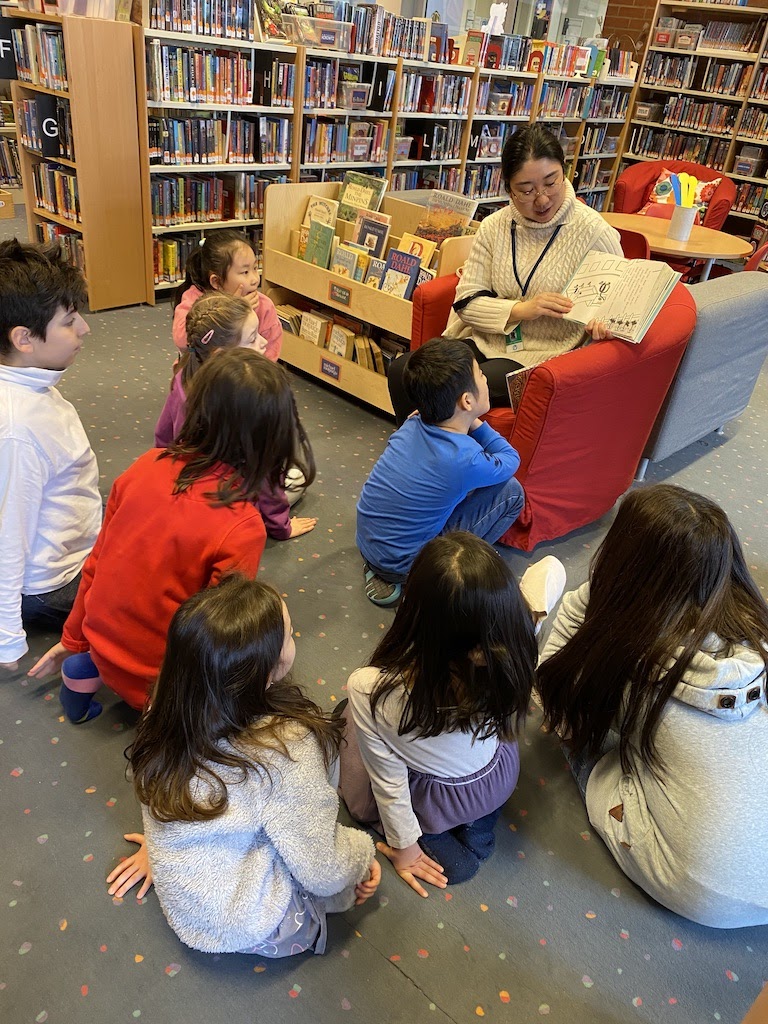 Dear Parents
Please note that the upcoming PYP Curriculum Information no 6, focusing on Literacy and Reading, has been re-scheduled from 27 February to Thursday, 26 March from 08:45 until 10:00. Thank you for your understanding and participance.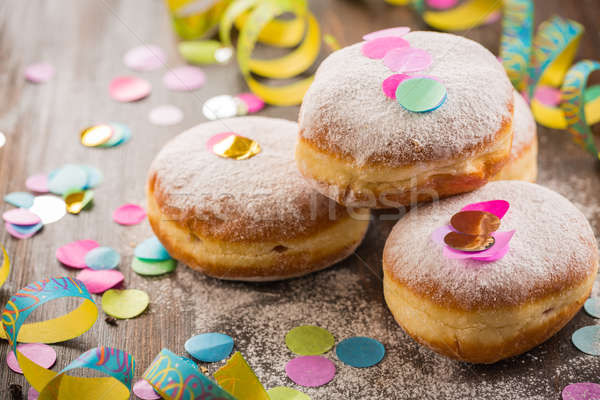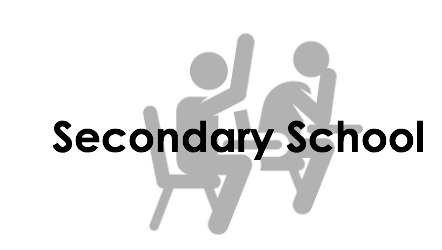 Students Visiting from San Marino
Last week, we were happy to welcome a class of secondary students from San Marino High School. This yearly exchange has become a tradition amongst our schools, and the students from San Marino were welcome to spend a week at VIS while being hosted by our generous families and experiencing Austria first hand. Throughout the week, the students from San Marino were able to get to know the city and the School.
They were happy to be included in many different activities during the last school week, and to receive a warm welcome from the teachers, students, families and the people of Vienna. Something that Matilda and Alice highlighted was the fact, that they very much enjoyed the freedom in creating during the art classes. Francesco felt proud about the Scottish Dance he learnt this week, while Sophia noted with surprise, that in Vienna one is able to reach any place easily, thanks to the well-connected public transportation. She also liked the fact that, she and her classmates were introduced to new subjects, such as Design and new methods of learning, like the use of laptops meant to reduce the amount of paper.
Through this exchange, our community was once again able to increase the understanding of other cultures and different ways of learning. We thank all the students who travelled from San Marino to join VIS last week and the families from our community who were kind to host them. Most of all, we look forward to June, when our students will be able to return the favor and visit the San Marino High School. Happy February Break!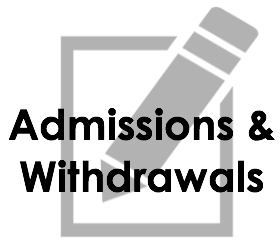 Re-Enrolment 2020-2021
URGENT! This message targets the parents of 34 students who still have not expressed their children's Re-enrolment decisions for the upcoming academic year, 2020-2021, and who have been sent reminder by email twice. The deadline for indicating your child/ren's Re-enrolment status for 2020-2021 is tomorrow, Friday, 14 February 2020 when you must have indicated one of the following options, YES, NO or UNDECIDED. In case you are unable to make a final Re-enrolment decision before the deadline, please indicate UNDECIDED as this option will allow you to make a final decision later in spring or summer. Please be aware that unless you have indicated one of the three options by Friday, 14 February 2020 and your child/ren will be leaving school at the end of the current academic year, you will not be entitled to a refund of the deposit that you paid when your child/ren joined VIS.
Please remember that the email addresses that you shared with the school and where the initial Re-enrolment message and the reminders were sent to, might actually not be your work email address but your private email address. In case you have any questions regarding the Re-enrolment process for 2020-2021 please send an email to annualre-enrolment(at)vis.ac.at.
The Admissions Process for the upcoming academic year 2020-2021 is well on the way and a great number of place offers has already gone out to waitlisted candidates for ELC, GP, G1, G2, G6, G9. For all other grades we will start to offer places after the deadline for the annual Re-enrolment, 14 February, or as soon as we know that we have places vacant. If you have a child in your family that you wish to apply for please complete an online application as soon as possible as the application date plays an important role in the admissions process. Applications can only be done online. Please follow this link to complete an online application for your child. In case you have any questions please contact the Admissions Team directly on admissions(at)vis.ac.at.
If, for any reason, you need to withdraw your child from VIS you are asked to send a written notice to the Admissions Office, admissions(at)vis.ac.at. The following is an excerpt of the annually published VIS tuition fees schedule 2019-2020, page 5:
Early Departures: Parents/Guardians may terminate the schooling contract prematurely before its expiration at the end of the school year by way of a notice in writing to the Admissions Coordinator. The termination takes effect at the end of the second (2nd) calendar month following the month of receipt of the notice by VIS, unless the notice expressly states that the termination take effect on the last day of a later month. Unless notice is given in writing, fees will continue to be charged and the deposit will not be returned.
School Fees are calculated pro rata on the basis of complete calendar months, are payable until the termination takes effect. If the termination takes effect at the end of the month of May, School Fees are payable until the end of the school year. Unless notice is given in writing, fees will continue to be charged and the deposit will not be reimbursed. For example: If you must withdraw your child/ren from VIS at the end of April 2020, you will have to notify the Admissions Team in writing by the end of February 2020.
In the case of early departures, all and any of the school's outstanding claims against the parent/guardian are due and payable not later than on the school working day preceding the last day of the student's attendance. Parents/Guardians are entitled to a refund (without interest) of a credit balance of school fees paid in advance, if any, remaining after settlement of any and all outstanding claims. Parents/Guardians are responsible for the payment of all fees.
During the next few months the School will be offering three more sessions on 'Parenting in the Digital Age', giving parents the opportunity to participate in activities revealing the key components of the Digital Citizenship concept and advice on how to introduce this concept within your family, how to set ground rules and support your child be safe in the digital environment.
The next "Parenting in the Digital Age" workshop will be on Tuesday, 25 February from 08:45 - 09:30, in the Secondary Aula.
The workshop, led by the Digital Integration team, will include activities that address the following topics:
How to use critical thinking when searching the Internet for information
How to create a secure password
If interested to participate, please sign up here.
"Parenting in the Digital Age" workshop series:
Tuesday, 21 April from 08:45 - 09:30

How to set digital ground rules for your family

Tuesday, 16 June from 08:45 - 09:30

Learning about the EU's General Data Protection Regulations (GDPR) and how it affects us and our families
Varisty Boys Basketball to Tel Aviv
So, the Varsity Boys Basketball team was invited to Tel Aviv for an invitational tournament with international schools from Istanbul, Vilnius and Sofia. In addition to some great basketball, we were treated with cultural tours to Jaffa and Jerusalem. The team had a great time and even though we didn't win the tournament, there was fantastic team bonding and camaraderie amongst the group. We are looking forward to the end of the season tournament hosted at VIS March 11-14. Hope to see y'all there!
It's Lights Out!
We are excited to invite you to join us to celebrate all of the learnings of the Formula 1 in Schools students over this school year. The students will be presenting their hard work and new skillsets before they go to the finals in Germany at the end of March.
On Friday, 28 February at 16:00 in the Secondary Aula the VIS community will have the exciting opportunity to preview the students' work and observe their F1 model cars zoom through our corridors!
And Away We Go!
The first semester of after school activities is over and if you want to continue with your activities, please be so kind and register online. If you want to continue the activity you registered your child for, registration is essential. If you have any questions, please do not hesitate to contact Mr. Manuel Tauber by writing an email to vis(at)sportbox.cc.
EcoFighters Team
Just before stepping into the holidays, we are happy to share a good news with you. A team of primary (Grade 4) students decided to get together as the EcoFigthers team to be the newest school ambassdors when comes to working towards promoting and achieving the United Nations Sustainable Development Goals (SDGs). The young EcoFighters team will meet every week, discuss the SD Goals by looking at different positive examples in the world, then will share their findings with peer students and the VIS community. By doing that, the EcoFighters hope to inspire other colleagues into joining the team and use this great force to spread the word further, act in big or small ways and make the world better. If your child is interested in joining this team and can commit to meeting every Thursday at lunchtime (in the Sec. Library), the EcoFighters team is happy to welcome him/ her.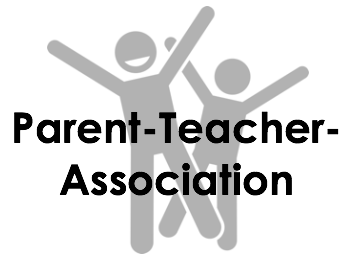 "B-23, O-69" Calling All Bingo Fans!
The much anticipated PTA/Student Council co-sponsored Family Bingo Event is coming up on Tuesday, 24 March at 15:30!!! Remember how many amazing prizes were available last year to the students who were playing? "Where did all those prizes come from?" you ask. Many of the prizes were funded by PTA, but also quite a few were donated by YOU! We are again asking for your help.
Do you or your business have anything you would like to donate as Bingo prizes? For example, Mr. Murphy has generously donated a Family 4-Pack Movie gift certificate every year. Anything NEW is welcome and appreciated... gift certificates, toys, board games... If you have a gift that you can donate, please email us at ptachair(at)vis.com or drop your item into the Development Office, near the Reception, for safekeeping. All donations will be recognized in the newsletter and on our PTA VIS Facebook Page. Donations from business's = FREE ADVERTISING in the school community :) What's not to love about that? Thank you so much for your support!
VIS Alumni Stories
Today, our graduates have widely-spread throughout the globe in search for growth, learning, and their performances make a difference everywhere in the world. Despite the worldwide spread, the "VIS people" always share a strong sense of identity that binds us together as a community and we are happy to be a "home" for our students even after leaving the School. Today we are proud to share with you an interview with college professor and awarded novel writer Patricia Marchesi, former VIS student from the generation 1990, about her life journey and the time spent at VIS.
After I graduated, I moved to the United States to attend Hamilton College, where I had been offered a scholarship. I knew I wanted to become an English major, though I had also considered other majors, especially Creative Writing and Theatre. I'm glad I decided for English, since reading the great literature of the past taught me a lot about writing. I then went on to a Master's in English literature, and then a Ph.D. I eventually decided to specialize in Shakespeare and Renaissance drama. The first Shakespeare play I read was at VIS, actually, and my love of theater and drama no doubt influenced my later decision to focus on dramatic literature. But I didn't necessarily set out to become an English professor, which is what I am today. I just wanted to keep studying and reading more literature! In the meantime, I kept imagining stories and fantasy worlds. I finally wrote my debut novel, Shelby & Shauna Kitt and the Dimensional Holes, as I was nearing the end of the Ph.D. program.
I enjoy teaching and interacting with college students immensely. What fulfills me is being able to pass on my insights and knowledge to the younger generations. I'm optimistic that they will do great things. On a professional level, I enjoy writing novels and have currently transitioned to the young adult fantasy genre. Funnily enough, I came upon the idea for my latest novel, Florissant, while I was doing academic research on the role of trees and forests in Shakespeare's time. The novel – a coming-of-age story with Midsummer Night's Dream as the backdrop – just won the grand prize for unpublished fiction at the 2019 Eyelands Book Awards.
I had a wonderful time at VIS. It's hard to imagine I couldn't speak English when I arrived! I had, maybe, two or three months of classes at the old building, before the school moved to Strasse der Menschenrechte. I remember the excitement of moving to the new building – so beautiful and spacious and new. In particular, I was in love with the new theatre and library. I also ended up learning the flute, but mostly because I couldn't understand what was on a form and ended up enrolling myself in music lessons (in hindsight, I'm glad I did!).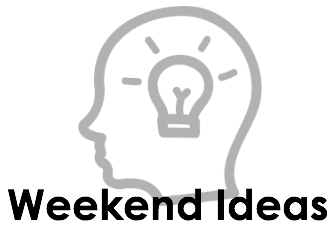 1. Have you visited the quirky Hundertwasser house? It's really worth seeing and children enjoy the fun architecture of the rooms.
2. Make use of the wind, take your kites and find a nice spot to let them fly. Here is a list of good places to go for this.
3. Visit the farm on Cobenzl and enjoy learning about farm animals while feeding them.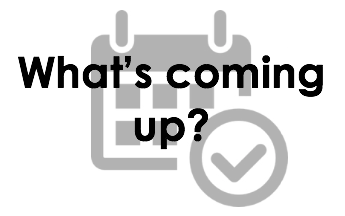 Change Contact Details
In case you change your contact details (adress, telephone numbers or email adresses) please notify the school by email change(at)vis.ac.at so we can centrally update the information accordingly.
Unsubscribe from the VIS Newsletter
If you do not wish to receive the newsletters from us, please notify us by email unsubscribe(at)vis.ac.at.