Newsletter - 11 January 2019
Click on the following links below and get directly to your prefered section:
Please click HERE to access the School Calendar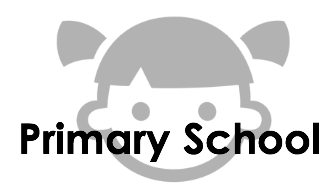 Message from the Principal (Christine Lang)
We welcome all families back to school after a long break and send an especially warm welcome to the many new families who have joined us this week. It would appear that our new students are all settling in extremely quickly and well. An effective home-school partnership is a leading factor in supporting new and sustained learning, and we welcome any and all questions parents may have. Watch this space and the Grade Level websites for more information, and know that you can contact your child's class teacher or any staff member for help at any time.
Upcoming Important Dates in the Primary School
1st Semester Reports available on ManageBac - Friday, 25 January
Parent Curriculum Session on Mathematics - Thursday, 7 February 8:40-10:00
Semester Break - Friday, 15 February - Sunday, 24 February
Parent/Teacher/Student Conferences (school until 13h) - 28 Feb & 6 March
Primary Grade Websites
Be sure to find the section of your weekly update to the Grade Level Websites (see links below) that shows the tips for supporting your child at home on the same topics studied at school. This is a huge support to learning, especially if you are interacting with the same material in your home languages.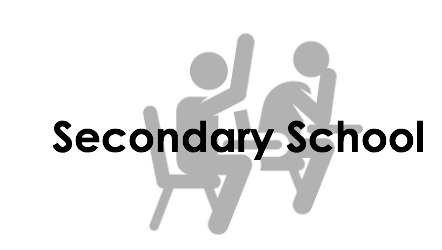 Message from the Principal (Elisabeth Stanners)
Welcome back to the start of 2019 and the end of Semester 1 at VIS! I hope that you have all enjoyed a good holiday. The three weeks offered a wonderful opportunity, not just for travel, but also for the kind of break from normal routine that allows for the sleep and rest needed to fortify us for what lies ahead.
That said, the close of the Semester on 25 January is just two weeks away and so the students are now managing the demands of a very full assessment load. They will need to plan their time wisely. If you have any concerns about the demands that your child is facing and their ability to cope, please contact either his/her subject teacher, Homeroom teacher/Advisor or Grade Leader. It is important that we know and can support students who are challenged to cope with their workload.
Next week, we have a very full programme. On Monday (14 January) we will be holding the Grade 10 IBDP choices evening. On Wednesday (16 January) our University and College Counsellor on Wednesday will be presenting to G11 parents and students on the process for applying to University. On Wednesday, Thursday and Friday we will be hosting a Model United Nations conference for the first time here at the Vienna International Centre. We are very excited to be able to facilitate this opportunity for students from other schools to have this experience at the heart of the UN here in Vienna. On Thursday (17 January) we will have our Performing Arts Winter Concert. I am sorry that I will be unable to be there, but I will be representing the Director at the MUN dinner in the RathausKeller, which is being hosted by the Mayor of the City of Vienna.
Wishing you a good weekend.
Grade 7's Renaissance trip to Vienna's Art History Museum
As part of their study of the Renaissance, Grade 7 students visited the Vienna Art History Museum to tour and experience it's great collection of renaissance art. The students researched a specific renaissance figure and many students were able to see the works of the individual they researched such as Raphael, Titian, Dürer, Tintoretto, Jan Van Eyck, Cellini and Caravaggio. In this age of social media and digital entertainment it was great to see the students so thrilled to look at the original renaissance masterpieces. Enjoy some pictures below!
Grade 10 IB Diploma Years Information Evening
This is the time of year our Grade 10 students begin considering their options for the IB Diploma Years in Grades 11 and 12. To begin this process, we would like to invite you and your Grade 10 students to our annual IB Diploma Years Information Evening on Monday, 14 January at 18:00. We will start the evening in the Theatre with an introduction to the IB Diploma and the process for course selection. This will be followed by a "fair" event in the Mall in which parents and students can learn more about subject choices across our academic departments. We hope to see you there!
Grade 11 Parents Evening about University and College Admissions
As already announced at the beginning of the school year there will be a Grade 11 Parents Evening about University and College Admissions. This information evening will take place in the Aula on Wednesday, 16 January at 18:00 (until approx. 19:30).
Invitation to the Science Fair 2019
Dear Secondary School Students, VIS will be hosting the Science Fair on the 30 March 2019 and we are looking forward to your participation with a project on the theme 'S.T.E.M.: More than just part of a plant!' coordinated by the UN Institute of Nuclear Materials Management. Please share your ideas and sign up with your science teachers by the end of January 2019. We will then be meeting and working on the projects. Science Fair is a wonderful opportunity to express your interests, interact with students from other schools and scientists from the UN, as well as to get an award for your efforts.
Please visit the web site http://inmmvienna.org/ScienceFair/2019/index.html to view the instructions for participation and the rules for projects.
The Science Department
Twitter Fiction Competition
The Secondary English Department is launching a Twitter Fiction Competition this week. Create a story in 140 characters or less (excluding spaces) and email it over to hduxbury(at)vis.ac.at before the end of January (no need to Tweet!) We'd welcome entries from parents and teachers!
Here's an example in 136 characters: "A birds' eye view of the magpies below. I braced for each collision but the clouds surprised me; Egyptian Cotton - reams of it unfurling. A bell sounds. I plummet."
VIS MYP Prose Writing Competition 2019
The English and ELA departments are very excited to have co-jointly organized a grade-specific prose writing competition for MYP Grades 6-10 students. The project is being launched this week with all the competition information accessible by all MYP students. The deadline for students to submit their work is Thursday, 25 April at 16:00. They should submit their work to Ms. Zheng at mzheng(at)student.vis.ac.at
The goal of the competition is to challenge students to showcase their talents and ideas by focusing on the theme of Close Encounters. The aim is to encourage students, both ELA and mainstream English students, to create original work so they may explore and examine meaning, concepts, form, and points of views, and at the same time, to provide a platform for students to exhibit their literary work. More information about this you can find here. The winning entries will be published in our own online VIS Spotlight Magazine. The judges from both departments will read all entries and determine a winner from each grade. Special prizes will also be awarded. Presentation of Prizes will take place in June. Should there be any queries, students are asked to contact either Ms. Zheng or their English teacher.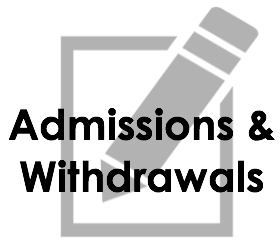 Dear Parents, for those of you who currently have a child at home that you are considering to enroll at VIS for the school year 2019-2020, we would advice you to please start the application process at your earliest convenience. Please be aware that siblings receive priority within their priority group when applying to VIS, however an early application date is very helpful to make the application successful and would also help us to plan ahead. Please see the Admissions section on the website for more information.
Student Withdrawal Information
If, for any reason, you need to withdraw your child from VIS you are asked to send a written notice to the Admissions Team, admissions(at)vis.ac.at. The following is an excerpt of the annually published VIS tuition fees schedule 2019-2020, page 5:
Early Departures: Parents/Guardians may terminate the schooling contract prematurely before its expiration at the end of the school year by way of a notice in writing to the Admissions Coordinator. The termination takes effect at the end of the second (2nd) calendar month following the month of receipt of the notice by VIS, unless the notice expressly states that the termination take effect on the last day of a later month. Unless notice is given in writing, fees will continue to be charged and the deposit will not be returned.
School Fees are calculated pro rata on the basis of complete calendar months are payable until the termination takes effect. If the termination takes effect at the end of the month of May, School Fees are payable until the end of the school year. Unless notice is given in writing, fees will continue to be charged and the deposit will not be reimbursed. For example: If you must withdraw your child/ren from VIS at the end of March 2019, you will have to notify the Admissions Team in writing by the end of January 2019.
Welcome back to school and looking forward to a great year for Performing Arts. It gives us great pleasure to start the year by sharing with you the edited video of our Annual Musical Performance "Annie". Enjoy the amazing work of our talented students, teachers and parents!
IBDP Music Class Visit to Musikverein
This week, our music students had the unique opportunity to attend the dress rehearsal of the Vienna Philharmonic Orchestra conducted by Alain Altinoglu. The evening performance was sold out and watching the conductor work with the orchestra resonated with the experiences of our students. As usual, we prepared the works in class (they are also part of the IBDP curriculum). Listening to Debussy, Ravel, Rachmaninov and Rimsky-Korsakov, sitting in the very front of the Golden Hall was a very rewarding learning experience. After the rehearsal, the students were invited to a "meet the artist" talk with Mr. Altinoglu. Our students asked well formulated questions, showing their intellectual abilities as well as their level of preparedness.
Alumni Visit
This week, our G12 music students had also a special visit from alumni Shintaro Tanaka and Jonathan Amir (class of 2015). Both of them are following a career in music and they shared some of their latest music technology projects. After the introduction, they worked with our students on Logic Pro X, showing them the latest tricks and tips. We value the relationships formed over the years and are always excited to have former students come for a visit!
Performing Arts Winter Concert
Our bands, the string ensembles, the guitar ensemble as well as the IBDP G12 Music students are looking forward to performing in the annual Winter Concert. Come on Thursday, 17 January (at 18:00, in the Theatre) and listen to some great music! The PTA invites you to a small wine and cheese reception after the concert.
Join the Jazz Band
We are looking for more musicians who would like to participate in Jazz Band for Spring semester. Specifically, we are in need of students playing: TRUMPET, SAXES, and PERCUSSION. VIOLINS FLUTE PLAYERS AND VOCALISTS ARE WELCOME! Rehearsals are on Wednesdays at 15.30 till 17:00. Room-K9. Participation includes CAS points. Participation in the school music program evening concerts.
NEW aspects of the course!
A featured session with popular Jazz Musician of high profile.
Possible Yamaha tour or presentation
Out of school concert in a professional club TAKTLOS 1-2 performances. Students take part in the promotion and keep 100% of the door$
Participation in the evening concert of the school music program and Jazz Day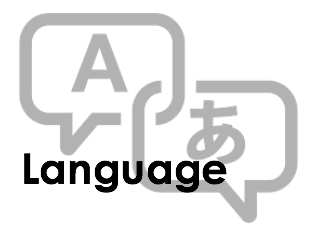 Mother Tongue – a date for your diary:
The UNESCO International Mother Language Day is celebrated on 21 February. As this falls during the school holiday this year, we will be marking the day at VIS on Thursday, 14 February. This is the last day before the holiday and we are planning a Mother Tongue breakfast celebration in the Octagon before school. Details to follow soon!
To support your child's continued learning in their MT, VIS facilitates lessons from experienced, external teachers in over 40 languages. The libraries also offer an extensive range of books in MT languages – and if you'd like to see something added to this collection please let us know! For details of the programme please log in the VIS intranet at www.vis.ac.at/intranet/home/ and follow the pathway: Home/ Extra Curricular/ Mother Tongue Programme. Alternatively please contact our Mother Tongue Coordinators who will be happy to help with any questions you may have:

Competitive Sports
Happy New Year from the Sports & Activities Office! Hope you had a great winter break! We just started the new year and already we have a busy schedule ahead of us. Next week, from 15 to 19 of January, VIS organizes the Hauser Kaibling Ski Race 2019. Our school will be represented by 52 students. Five other international schools will come to compete in the race. Let's hope our students bring home the medals!
On Friday, 18 January, our Varsity Girls and Boys Basketball teams will play against the American International School of Vienna at AISV school (HS girls play at 17:00 and HS boys at 18:30). On Saturday, 19 January, our Junior Varsity Basketball teams will play a friendly tournament at the American International School of Vienna. The boys will play three games and the girls will play two games. You are more than welcome to come at AIS and support our teams!
Afterschool Activities - Second Semester
Please note that the Afterschool Activities for the first semester will run until 1 February 2019. During the week of the 4 February we will have the make-up week for the missed sessions, another informative email will follow. The Afterschool Activities for the second semester will start on 25 February (find here the dates of all sessions).
The registration for the second semester started today at noon, you can find here the registration link. Registration is made upon the "first come first served" principle, until the fulfillment of all available places. For the parents re-enroling their child for the same afterschool activities as in the current semester, please enrol in every activity again – we don't have any guaranteed spots. Please check out the offer of Afterschool Activities for the second semester here.
For any questions, do not hesitate to contact Manuel Tauber at sportbox.vis(at)gmail.com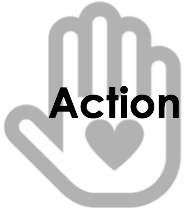 Eco School
Welcome back to school! The Green Teams have already started a campaign to create awareness about the importance of saving water and reducing plastic bottles. Look out for the posters that the children have designed which have been put up around the school. Please join us in these efforts by encouraging your children to take a refillable water bottle to school and by supporting them in saving water at home.
Grade 12 Student Initiative
8000 Homeless women in Austria have to make a choice every month, they should not have to make. It is a choice between menstrual products and food. We are collecting tampons, pads menstrual cups and sponges, starting Monday, 14 January to 4 February in the Octagon, every donation helps. We accept open packets and single tampons and pads. Money collected will go towards buying more period products for the women that cannot afford.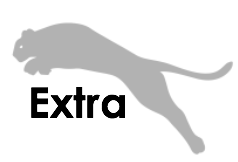 Careers Evening – Your Help Needed!
On Wednesday, 20 March we are wanting to provide an opportunity for our students to start thinking about the possible career options available to them. Many students start making subject choices, and university choices, without really knowing the possibilities within the workforce, so this is an opportunity to help present some of those options.
We would welcome anyone who is interested in giving up their time on Wednesday, 20 March from 18:00 until 20:00 to talk to Grade 9-12 students about their careers, what they actually do, and how they got where they are! Students will be given a list of questions during the Homeroom period that day, so they can plan their conversations, but they are also just interested in meeting people and finding out what they do. Students will roam around and have 5-10 min conversations with a variety of presenters throughout the evening. This is not a presentation, but rather than opportunity to have a conversation with students. It is also an amazing opportunity to excite a student about choosing a career that they may have never even known about!
If you would be interested in helping out at this event, please complete the form here, which will give us some details about what you do. If you also know other members of the community who would be great at this event, even those who are not specifically associated with VIS, please feel free to pass this on to them. If you have any questions, please feel free to contact Laura Stewart, Deputy Principal (lstewart(at)vis.ac.at).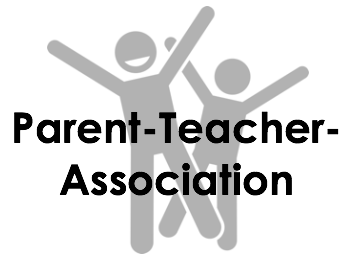 PTA Monthly Meeting
Come to the first PTA monthly meeting of the New Year! ( Wednesday, 16 January, 16:30, Primary Library) We will be announcing the grant allocations that PTA is supporting this year. We also have a variety of topics to discuss regarding upcoming events and projects. Everyone is welcome and we encourage newcomers to attend. We look forward to seeing you all!
PTA Cooking Club
The PTA Lunch Bunch
The first Lunch Bunch Lunch will be on Tuesday, 22 January at Zum Schwarzen Kameel, Bognergasse 5, in the first district. Whether you are a Primary or a Secondary parent, please come and join us by signing up through this link. For enquiries, please write to ukigaivis(at)gmail.com
PTA Seminar
Join us for the first PTA seminar this year - "Medical Services in Austria", on Tuesday,12 February at 08:45. The school Dr. Alexandra Stoessl will talk about how the Austrian health system works and the different types of medical insurances, what to do if you or your child gets sick, what services are covered by the health insurance, the difference between private and public hospitals/doctors and information about pregnancy and birth, what to do and whom to call in case of an emergency.
Communication Corner
Please find here the contacts of the PTA clubs and activities.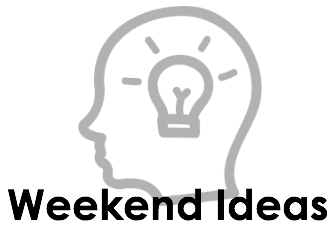 1. Enjoy winter in Vienna: go for a day of skiing to one of the ski resorts close to Vienna: https://www.schischaukel.net/. This small family friendly resort is just over an hours drive from Vienna - great for beginners and families with younger children. For more slopes you can visit one of these resorts https://semmering.com/en/ or https://www.stuhleck.com/
2. Learn about the imperial family by visiting the children's museum at Schönbrunn palace, check out the website.
3, You could also see how the animals at Schönbrunn Zoo are enjoying the winter, click here for more details.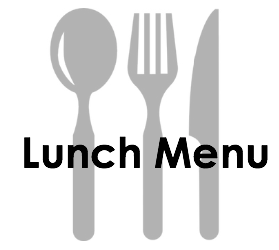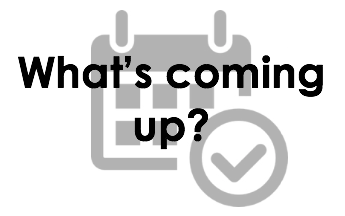 Next week is WEEK B.
MONDAY

Grade 12 English Oral Exams
IBDP Grade 10 Information Evening (18:00-20:00, Theatre)

TUESDAY

Grade 12 English Oral Exams
Grade 4-12 International Ski Race (Hauser Kaibling)
IBDP Grade 12 Performance (18:00-20:00, Theatre)

WEDNESDAY

Grade 12 English Oral Exams
Grade 4-12 International Ski Race (@Hauser Kaibling)
Model United Nations Conference for Students (@Vienna International Centre)
PTA Monthly Meeting (16:30-18:00, Primary library)
Grade 11 Parent Evening on University and College Admissions (18:00-20:00, Secondary Aula)

THURSDAY

Grade 12 English Oral Exams
Grade 4-12 International Ski Race (Hauser Kaibling)
Model United Nations Conference for Students (@Vienna International Centre)
Performing Arts Concert (18:00-19:30, Theatre)
FRIDAY

Grade 12 English Oral Exams
Grade 4-12 International Ski Race (@Hauser Kaibling)
Model United Nations Conference for Students (@Vienna International Centre)
Varsity Boys & Girls Basketball game (@American International School Vienna)

SATURDAY

Junior Varsity teams Basketball Tournament (@American International School)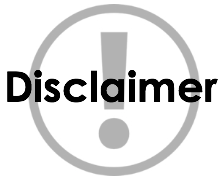 Unsubscribe
If you do not wish to receive the newsletters from us, please send us an email at: unsubscribe(at)vis.ac.at
Change Contact Details
In case you change your contact details (adress, telephone numbers or email adresses) please notify the school by email change(at)vis.ac.at so we can centrally update the information accordingly.
Newsletter Archive