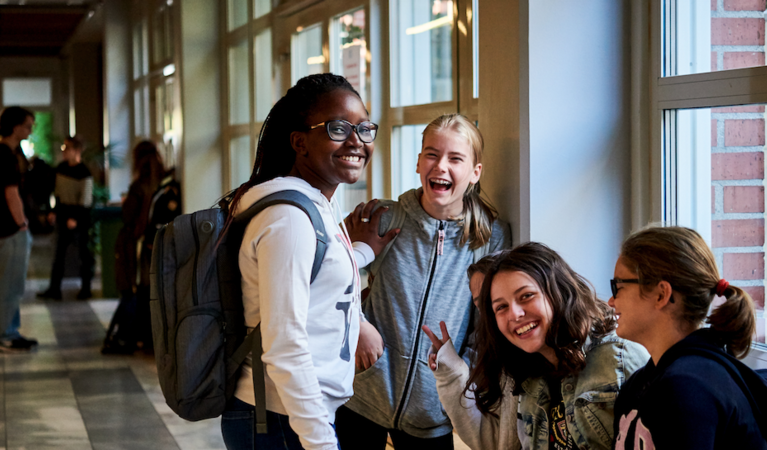 Other Secondary School Programmes
The Secondary School also offers other Programmes, such as Model United Nations, the Debate Club, Duke, the Latin language course and the Duke of Edinburgh's International Award.
The Duke of Edinburgh's International Award
The Duke of Edinburgh's International Award is the world's leading youth achievement award, bringing together practical experiences and skills to equip young people for life. Since it was founded in 1956 by HRH The Duke of Edinburgh, in conjunction with Kurt Hahn, the German educationalist, over eight million young people have participated in over 140 countries and territories.
"The Award concept is one of individual challenge. It presents to young people a balanced, non- competitive programme of voluntary activities which encourages personal discovery and growth, self-reliance, perseverance, responsibility to themselves and service to their community." It is a programme of cultural, practical and adventurous activities that require effort over time. The Award and IB CAS components are complementary and can be done in conjunction with each other.
There are three attainment levels: Bronze, Silver and Gold, each presenting greater challenge and requiring more commitment. Young people design their own programme, set their own goals and record their own progress. They choose a Service, Physical Recreation, Skills activity, go on an Adventurous Journey and, to achieve a Gold Award, take part in a residential project. The only person they compete against is themselves, by challenging their own beliefs about what they can achieve.
We are happy to announce that VIS offers all three Award Levels.
More information on The Duke of Edinburgh's International Award can be found at www.intaward.org. You can also connect with the Award on Facebook, Twitter and on YouTube.
Award at 60th Anniversary of the Award
For information about the Award in VIS, please contact dofe-ia(at)vis.ac.at