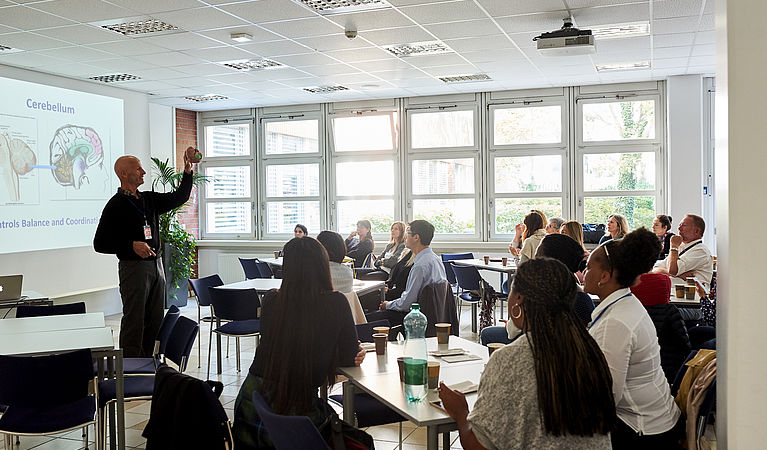 Professional Development
Professional Development is vital to the continuing advancement and enrichment of learning and teaching, because education, teaching and learning are changing almost daily. To keep pace with these changes, educators need timely and relevant professional learning. This learning will bring to fruition the our vision of "inquiring, inspired and involved". Effective schools are "learning communities", the core element of which is a culture of collaboration and collective responsibility amongst staff for improving student learning. Developing a learning community "culture" is a priority in our school's long term strategic and human resource planning. The role of the educator has become complex and changeable. The collective thinking and wisdom available within "learning teams" addresses complexity and deals with new issues and uncertainty. The formation of learning teams is a key strategy for effective professional learning and integral to the development of a "professional" learning community within a school. The role of continuing professional development for staff is crucial to ensuring that the journey through school self-evaluation to school improvement addresses priorities identified through the self-evaluation, and enhances the quality of student learning.
Vienna International School (VIS) is pleased to again offer official IB professional development workshops. These workshops follow all guidelines as outlined by the IB and use highly experienced IB workshop leaders. You will receive an official IB certificate of attendance upon completion of your workshop. If you have any queries, please contact the PYP coordinator by sending an email to kdalton(at)vis.ac.at.
IB Workshops at VIS - Calendar Year 2023
Vienna International School is proud to extend our range of official International Baccalaureate workshops in 2023. Please refer to this information package for further details. Please register for workshops using this link.
September 21-23, 2023
Category 1:
Making the PYP happen: Implementing agency
November 2 - 4, 2023
PYP

Category 2:

Your exhibition
Local and global inquirers

Category 3:

Creating curriculum for transdisciplinary learning
Developing your learning community
Developing your PYP framework: Early Years

MYP

Category 2:

Interdisciplinary teaching and learning in the MYP (Cat 2)

Category 3

Creating authentic units (Cat 3)
Global contexts for teaching and learning Managing assessment: Mathematics Managing assessment: Sciences

DP / CP

Category 2

Category 3

Mathematics: A focus on IA
Approaches to teaching and learning for DP/CP classroom teachers
Concepts and inquiry in the DP/CP

IB Education (all programmes)

Learning diversity and inclusion