Newsletter - 28 February
Click on the links below to get directly to your preferred section:
Disclaimer: Please note that the school on-site events might be subject to postponment or cancellation, depending on the evolution of the Coronavirus in the country and the assessment of the risk level of every event. Please follow the communications from school and check the school calendar for updates.

Coronavirus Update No. 6
Dear Parents and Guardians
The Executive Committee of the Central Eastern European Schools Association (CEESA one of the coordinating bodies for our inter-school sporting and extra curricular activities) met yesterday to discuss the issue of student travel due to COVID-19. A decision has been made to cancel all CEESA student events and activities until May 1, 2020. Whilst mindful of the different travel protocols of the various locations within the region, there is a concern that individual countries may impose measures to contain contamination, including possible restrictions at borders which could negatively impact students and their chaperones. These decisions are already evident in select countries, including Croatia and Romania. As a result of this decision, VIS will not be participating in sporting and extra curricular activities that are sponsored by CEESA or Danube Valley Athletics Conference (DVAC). Parents who have paid for their children to attend one of these events will be reimbursed the full costs. In addition, the School has determined a number of curricular related trips that are planned to take place in and out of Austria that may well also be cancelled. Details of these will follow on a case-by-case basis.
New Intranet Section - Coronavirus
In order to support the community in keeping up-to-date with the communications sent by the School in regards to the Coronavirus situation, communication has been centralized on the Intranet. You can find them on the home page of the VIS Intranet in bright red. https://www.vis.ac.at/intranet/home/.
Meet the Director
Thank you to those who attended the Meet the Director morning. Please find HERE the Director's presentation for your information.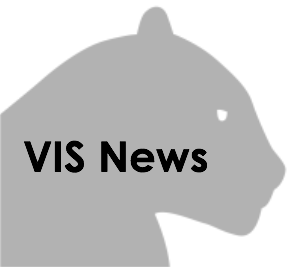 Catering Survey
We kindly ask you to provide your opinion regarding the quality of the school's catering service. Your feedback will help us improve the VIS lunch and relevant routines, thus ensuring the students' health & well-being at school. You are welcome to share your view even if you have not used so far or stopped using the lunch service at school. Some specific questions may not apply, but others might give you the opportunity to provide some feedback which we can use to accommodate your child's needs in the future. Please feel welcome to involve your child in the process and provide feedback from a family perspective. If you have children in both primary and secondary school and the views significantly defer, then you can even fill in the survey two times. Please click HERE to fill in the survey. If the survey does not cover your specific situation but still would like to offer your feedback, please feel welcome to do so by writing to communications(at)vis.ac.at. We appreciate your feedback!
The VIS Catering and Sustainability Committee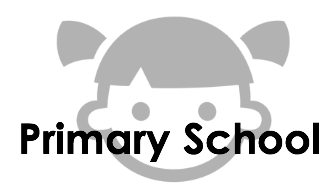 Preparing for Possible Distance Learning
We wish to assure parents that we are taking appropriate precautions to ensure the well-bring of all community members and continuity of learning experiences at this time.
As you are aware, the Senior Leadership Team meets daily to assess the risk of viral contagion and, based on information from local and national authorities, continue to determine that this risk is low. Alongside this process, the Primary Leadership Team has been working to enact risk prevention measures in the Primary School such as canceling or postponing large group functions, swimming lessons and trip excursions while also preparing to ensure continuity of learning experiences in the event of a school closure.
As part of these efforts, we would like students to be prepared with the tools, materials and resources required to support their learning experience at home.
Starting on Friday, 28 February, teachers will be sending relevant school resources home with students on a daily basis. School resources such as reading books, reading and writing journals, and maths notebooks for example, will be sent home with students and should be brought back the following day should the School be open. For students in Grades 4 and 5, this will also include taking their laptops and chargers back and forth between home and school. You can expect this practice to continue until further notice.
We will continue to communicate with parents about learning and other class- and grade-based announcements on ManageBac.
Please ensure that you are checking this information regularly as well as whole school updates from the Director.
Many thanks in advance for your support.
At VIS, we value the development of age-appropriate self-management skills and support the UN's Sustainable Development Goal #12 of Responsible Consumption and Production. To this end, we encourage students to manage their belongings responsibly.
As students in both sections of the school have lessons in many different places on our campus, items may become lost. We ask that all items of clothing are marked clearly with students' names and current classes. This helps us to work together to return lost items and reduce the need to replace them. Please use this form to officially record the loss or theft of property at Vienna International School.
Recently, a number of minor thefts in Kivas and changing rooms have been reported and which has prompted students to reflect on the importance of taking care of belongings. Many students had a chance to discuss why someone might steal, it's impact on individuals and the community, reasons why it is a serious offence, and ways we can better safeguard against theft in the school. As part of these discussions, many students agreed that the surest way to make sure they don't have belongings stolen is to not bring them in to school at all. If valuables do need to be brought into school, they should be tucked away securely in a bag or jacket at all times with all zippers, buckles, etc fastened and hung up properly in their Kiva or changing room hooks.
While stealing is serious, we do recognize that this behaviour is likely caused by underlying issues that require attention and support. At the School, such support comes from the class teacher, School Counsellor and/or the Primary Leadership team. As a parent, if you suspect that your child might be stealing, you can help support your child with these helpful strategies from Positive Discipline: https://www.positivediscipline.com/articles/help-my-child-stealing. Feel free to also contact Elizabeth Iino, our Primary School Counsellor (eiino(at)vis.ac.at) or Ben Hacking, Primary School Deputy Principal (bhacking(at)vis.ac.at).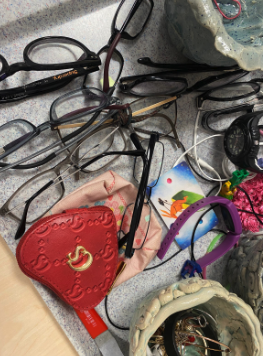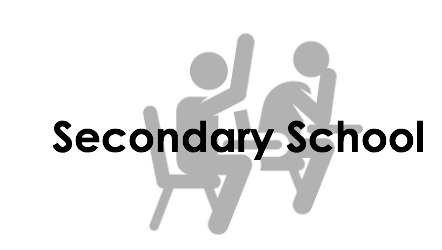 Message from the Principals
Dear Secondary Community,
This week we have been preparing our staff and students for a possibility of VIS moving to an online learning community for a period of time. In this vein, Grade Leaders shared the following information with their students:
In order to prepare for a possibility of school closure, here is some information that will help place you in the best position to continue learning.
Ensure each day that you take home all the resources you may need to complete your classwork, including your laptop, reading books and note books. If we are ordered to close after school hours, you may not be able to access school to get your belongings.
Even though classes will now be online, classes will continue each day at your regularly scheduled time. Whenever possible, you should communicate with your teachers during your regularly scheduled class time.
Your teachers will communicate with you about your classwork. Please expect this communication over ManageBac, email or Classroom.
You will be expected to spend the same amount of time on your studies as you would if you were still physically attending school.
We hope this information enables students to be prepared in the event of an unexpected closure.
We would appreciate it if parents would take a minute to check your own personal details on Managebac. If your details are not up-to-date, we would ask you to please email change(at)vis.ac.at as soon as possible so that the School will upload your current details. It is essential that your details are up-to-date so that you are reachable when needed.
We hope you have a restful weekend. Please keep in mind that all previous communications with regards to COVID-19 (Coronavirus) can be found on the Intranet for your review.
Warm regards.
In line with the risk assessments mentioned in the Coronavirus Update #5, the School has decided regarding
University fair for Austria, Germany, Switzerland and Netherlands - CANCELLED
Date: Wednesday, March 4th, 2020
Time: 15:00 – 18:00
If you have any questions, please do not hesitate to contact me jhandcock(at)vis.ac.at
Jeremy Handcock, University and College Counsellor
Jo Rance, University and College Counsellor
Dear parents,
This is to let you know that in line with the risk assessments mentioned in the Coronavirus Update #5, the School has decided to postpone the Grade 11 Cabaret charity event (Friday, 6 March).
We will let you know as soon as we have finalised a new date for this event. Tickets bought will still be valid.
Kind regards,
Cabaret Committee
Parenting in the Digital Age
Thank you for those who participated to the 'Parenting in the Digital Age' session this week.
During the next few months the School will be offering two more sessions on 'Parenting in the Digital Age', giving parents the opportunity to participate in activities revealing the key components of the Digital Citizenship concept and advice on how to introduce this concept within your family, how to set ground rules and support your child be safe in the digital environment.
More information and sign-up for these workshops will follow closer to the events.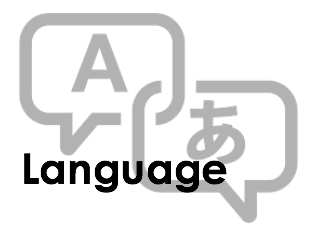 Mother Tongue Language Day
Many thanks to everyone who supported the UNESCO Mother Language Day at VIS earlier this month - it was great to see so many students and their families sampling the delicious breakfasts on offer in the Octagon. Our Primary School students also had the chance to listen to stories in different languages – including Italian, Lithuanian and Japanese - at lunchtimes in the library.
Please note that it is usually possible for students to begin Mother Tongue lessons at any point during the year, so if you are interested in starting lessons for the second semester it's not too late! Details can be found on the VIS Intranet under Extra-Curricular Pogrammes and the list of Mother Tongue teachers is updated regularly.
For any questions please contact one of the Mother Tongue Coordinators:
Tamsin Roberts (Primary School) pypmothertongue(at)vis.ac.at
Bettina Schwarz (G6-G10) mypmothertongue(at)vis.ac.at
Henrike Schauer (G11-12) dpmothertongue(at)vis.ac.at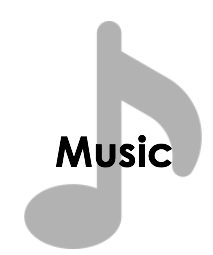 Mark Your Calendars!
The Winter Concert was a great success and the Summer Concert is still a few months away. We do not want you to go without great music in between!
Come join us for two short concerts:
Informal band concert in the theater on Thursday, 12 March 2020, 16:30-17:00
Informal strings concert in the theater on Monday, 23 March2020, 16:00-16:45
All welcome - entrance is free.
School Caterer Receives Eco Recognition
Great news are coming from the school's catering company Eurest. The company representative, Mr. Andrew Warren informed the School that in 2019, Eurest managed to save 1.377 kg of CO2 by converting the waste edible oil into Bio Diesel, processed with the support of Muenzer Bioindustrie company, towards reducing the fossil fuels.
We congratulate Eurest for this great achievement and we encourage everyone to consider bringing their contribution, big or small, towards reducing the reliance on fossil fuels and protecting the environment. HERE is an interesting article about different ways to reduce our reliance on fossil fuels.
New Hand Dryers in Testing
As you might have noticed, the School installed new hand-drying devices in some of the school toilets. The main reason behind this decision has both an environmental- and a health-related component. By using the hand dryer after washing our hands, we will reduce the amount of paper used every day. In addition, the School investigated and chose the cold-air hand dryers as they are considered more effective in preventing the spreading of bacteria than the hot-air ones, plus they use significantly less energy. Depending on how the devices perfom during the testing period, you might be able to see more of them in school in the near future.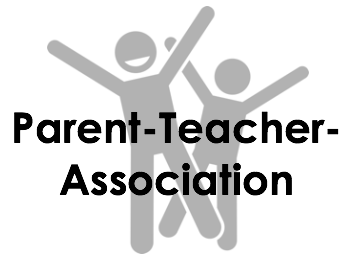 "B-23, O-69" Calling All Bingo Fans!
Our Yearly Bingo is arriving on Tuesday, 24 March at 15:30. You will find a box below Reception in the Octagon all donations for Bingo are Welcome! Please make sure that your contribution is new, please no second hand stuff. Those donations will go for Bingo! PTA wants to thank all those parents that want to make the Magic of Bingo happen Again!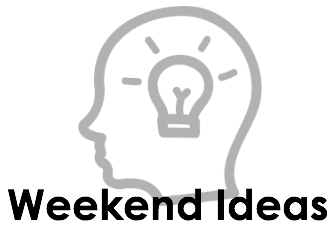 1. As spring is almost here some Heuriger or farms are starting to open up their gardens, enjoy the sunshine with a good glass of organic wine and some Austrian specialties at Biohof No. 5:
2. Another sign for the arrival of spring is the green leaves of wild garlic popping up through the soil. It can be found in most woodlands but even in some parks in Vienna like the Augarten.
So enjoy a family outing in Vienna's beautiful nature and look together for the first signs of spring.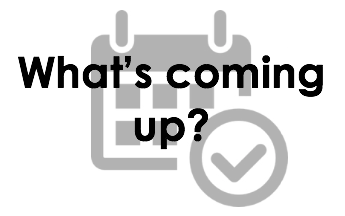 Change Contact Details
In case you change your contact details (adress, telephone numbers or email adresses) please notify the school by email change(at)vis.ac.at so we can centrally update the information accordingly.
Unsubscribe from the VIS Newsletter
If you do not wish to receive the newsletters from us, please notify us by email unsubscribe(at)vis.ac.at.