Newsletter - 16 November 2018
Click on the following links below and get directly to your prefered section:

Dear Parents/ Guardians and Students,
Within these days the last holes in the construction fence will be closed. Thus the pedestrian ways to the school will need to go around the construction zone. Please find here two possible ways from the VIS to the U-Bahn and the other public transportation means. For your safety, please only use those suggested ways.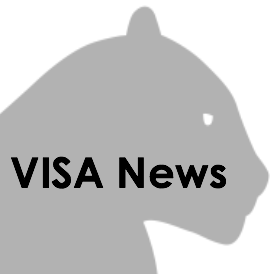 Dear Parents, please find here an information from the VISA Association, regarding the coming up General Assembly (3 December 2018).
Below you will find information from the VIS Electoral Committee about the two parents candidates for the soon to be available position in the Board of Governors, as well as dates when you will be able to meet the canidates.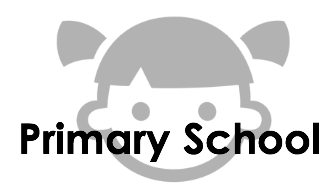 Parent/Teacher/Student Conferences
Thank you again for discussing important aspects of learning with your child/ren's teachers these past two weeks. As always, we are interested in your feedback about this important event on the journey of your child's learning. Please feel free to provide any input you may have through this short survey: Parent/Teacher/Student Conferences (Parent Reflections) Nov 2018-19.
Parent Forum for Class Parent Representatives
Over the past few years, the Primary Leadership Team has periodically gathered the Class Parent Representatives as a forum for discussion about relevant and upcoming topics. There will be a meeting of our class representatives next Friday to discuss:
WhatsApp groups for parents – What do we need to be aware of in relation to Data Protection Regulations? (Ioanna Karariga, our Chief Digital Information Office (CDIO) will attend.)
Lost and Found – How can we reduce the number of personal items that go missing? (Uki Gaidoschik, a Grade 11 parent who has support other schools with improving their lost property situations will attend.)
There will also be an opportunity for us to brainstorm other topics that might benefit from discussion in this and/or other gatherings. If you have ideas for this, please let your Class Parent Representative(s) know and also watch for feedback from our meeting next week.
Calendar Update - Grade 4 ELA Parent Open Morning
Please note that there has been a change on the calendar for the Grade 4 ELA Parent Open Morning. The event was originally scheduled to take place on the Tuesday, 20 November from 08:45 to 10:00, but it has been moved to Friday, 23 November from 12:50 to 14:10 in room E30.
Cold Weather - Dressing Appropriately
We've been spoiled this month with unseasonably warm and sunny weather. That all comes to a close starting next week as temperatures begin to hover around the freezing mark. Please make sure your children are adequately prepared for the colder weather with hats, scarves, gloves, sweaters, coats and boots. Unless it is raining, students will still be going outside for morning play in the playground as usual.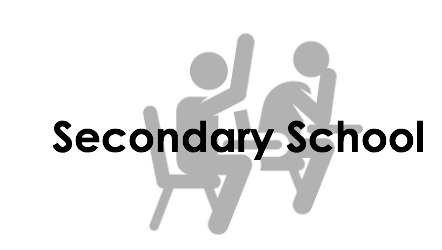 As I complete this Newsletter, I have just come back to my office from the 'Honey Breakfast', which was part of our Global Action Day. I was asked to host the Principal, and one of her staff from a local school, with which we are collaborating. She was delightful and so complimentary of all the work that we are doing. Our Student Council did an excellent job of assisting in hosting the many guests who came, as did the Primary School students who were present at each of the boards to present what was displayed. Many thanks also go to the Slovenia Embassy for its support of the 'Honey Breakfast'. Many of the departments in the Secondary School had contributed to the displays on the UN Sustainability Goals. It was clear that our curriculum offers numerous possibilities for our students to explore these goals in creative and meaningful ways. They give great insight into the transdisciplinary learning on sustainability that is part of our students throughout the three IB programmes.
It was a another busy evening at the Parent Student Teacher Conferences this week and it was good to see so many parents and students talking together to their teachers. I have sent out an email with a survey: the link is also here. Thank you to the many parents who have already responded to the survey. If you have not already done so we would very much value any feedback that you can give us.
We are a school that highly values a holistic learning experience for our students that includes participation in extracurricular activities and sports teams. Over the past couple of weeks we have had a number of sports trips going out and we are experiencing challenges with a lack of information to teachers. It is the responsibility of the students themselves to make their teachers aware if they will miss classes, particularly if they will miss assessments or other due dates. Their teachers will then help the student manage both the trip and the work that needs to be done. Last minute information may lead to this being impossible, which is not a situation that anyone wants.
The Edu Card (student id) is a legal document, which must be taken care of with due diligence. If your child's card has been misplaced or lost, we urge parents to report it missing as soon as possible at your closest 'Magistrat'. It is only with an official document that we are able to order a replacement card.
This week we have tried to contact some parents and have found that we had no local contact details. If you are a new family and have now settled into your Vienna home, or if you have moved or settled into a new residence, please make sure to inform the school by email to update your contact details change(at)vis.ac.at . If, sadly, it is time to let us know that you are leaving, please contact admissions(at)vis.ac.at
Grade 10 Personal Project Exhibition
With the early Winter break this year, please do not forget to mark your calendars for this year's PP exhibition for G10. The students are busy working on their products which will be exhibited from P3 onwards on Tuesday, 11 December. We will be welcoming parents at 18:30 in the theater. Let's celebrate our MYP graduates and their many talents and skills!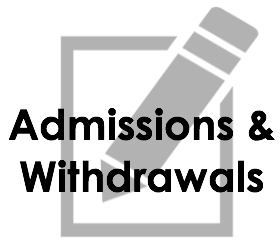 Dear Parents, for those of you who currently have a child at home that you are considering to enroll at VIS for the school year 2019-2020, we would advice you to please start the application process at your earliest convenience.
Please be aware that siblings receive priority when applying to VIS, however an early application process would help us to plan ahead.
Please see the Admissions section on the website for more information.
by Ioanna Karariga, Chief Digital Officer
Tips for parents on raising privacy-savvy kids
Every child is taught basic physical safety and security, like not talking to strangers and fastening seat belts before driving. Teaching young people easy-to-learn life lessons for online safety and privacy begins with parents leading the way.
Share with care – What you post can last a lifetime: help your children understand that any information they share online can easily be copied and is almost impossible to take back. Teach them to consider who might see a post and how it might be perceived in the future.
Personal information is like money. Value it. Protect it: information about your kids, such as the games they like to play and what they search for online, has value – just like money. Talk to your kids about the value of their information and how to be selective with the information they provide to apps and websites.
Post only about others as you would like to have them post about you: remind children and family members about the golden rule and that it applies online as well. What they do online can positively or negatively impact other people.
Own your online presence: start the conversation about the public nature of the internet early. Learn about and teach your kids how to use privacy and security settings on their favorite online games, apps and platforms.
Remain positively engaged: pay attention to and know the online environments your children use. In the real world, there are good and bad neighborhoods, and the online world is no different. Help them to identify safe and trusted websites and apps. Encourage them to be cautious about clicking on, downloading, posting and uploading content.
Stay current. Keep pace with new ways to stay safe online: Keep up with new technology and ways to manage privacy. Visit staysafeonline.org or other trusted websites for the latest information about ways to stay safe online. Talk about what you discovered with your family, and engage them on a regular basis to share what they know about privacy.

Winter Competitive Sports Season
Please find here information about the Winter season for Competitive Sports (Secondary Students).
The Calendar of the Winter season is here and the practice schedule of the Winter season is here.
Winter Holiday Camp
The Winter holidays are really near and we are happy to announce that we can offer a supervision program for your child during the first holiday week (17 - 21 December). For ELC and Grade Primary students we offer a Kindergarten supervision with limit space of 16 students. For Grade 1 to Grade 8 students we are offering a holiday camp with various sport activities during the day. Please make sure to register in time as we are limited of space in the Kindergarten. The registration window will close on the 10th of December. Please register through https://www.sportbox.cc/vis
If you have any questions, please do not hesitate to contact Manuel Tauber sportbox.vis(at)gmail.com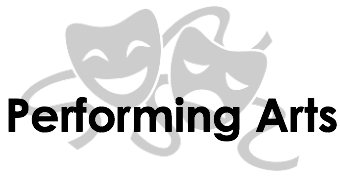 Annie
Our 2018 Musical is almost there! Tickets will be available as of Monday, 26 November 2018 before school and during Secondary School lunchtimes in the main corridor, next to the theater.
IBDP Trip to Musikverein
On Wednesday, the IBDP Music students visited the Musikverein and listened to Schumann's third symphony, the overture to "Manfred" as well as to the Sibelius Violin concerto. These pieces are part of our Aural Perception component and the works were studied in class beforehand. Experiencing live music performances, especially at such high standard as by the Vienna Symphonic orchestra and the amazing violinist Nikolaj Szeps-Znaider, is an essential part of truly grasping the magic of music.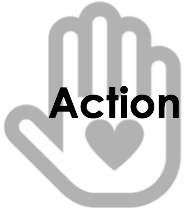 Eco-School Global Action Day
Today VIS joined with other Eco Schools worldwide in a Global Action Day. In combination we celebrated Honey Breakfast, an initiative from the Slovenian Government, highlighting the importance of a healthy breakfast and the essential role of pollinators is food production. The VIS focused on the 17 UN Sustainable Development Goals connecting them to the 12 Eco School Themes.
Work from all parts of the school illustrated clearly the importance of sustainability as part of the school curriculum. The actions taken by students were clearly demonstrated and Green Team representatives were on hand to offer an explanation by all of the displays. As the school community entered the school they were greeted with honey sandwiches, Slovenian apples and the traditional Slovenian cake. The Primary Band enhanced the atmosphere and people spent time looking at the informative displays, talking with the students who explained the relevance of the information.
We would like to express our thanks to all of the staff and students at VIS for their help in putting this together, they all did an amazing job. In addition we were happy to welcome important visitors from the Ministry for Environment and Ministry of Education, Umweltzeichen and United Nations, all extremely impressed by our students' work and determination to reach the environmental goals by 2030.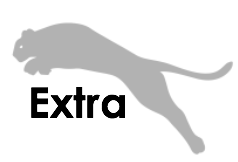 The St. Andrews Night Scottish Ceilidh
by Colin Campbell
'The (Early) St. Andrews Night Ceilidh' is an event that has been running since 1984. A 'Ceilidh', a Gaelic word ('Kay-lee') is an informal gathering of friends to enjoy music and dancing. Its purpose is to bring together the VIS community and the wider Austrian community in a social setting, through the medium of Scottish culture. The proceeds support VIS Rugby, supporting players and individual players travel subsidies and supplementing equipment. Through sponsors we fly in three musicians from Oban, on the West Coast of Scotland. The day before the Ceilidh, the musicians attend targeted classes in the VIS Music Department to support specific ongoing projects. The dining hall is set up/dressed by the VIS rugby players with Saltires and posters and tables and chairs.
A small stage for the band is constructed. The formal proceedings of the evening begins with the popular spectacle of the entrance of the Vienna Pipes and Drums at 20:00 who give a 10 minute marching and playing rendition. This is repeated at the start of the second half of the evening. There'll be Scottish dancing with instruction, a full bar with whisky tasting, a Parade of the Tartans, a raffle, food and a great atmosphere! The thought of wanting to return to the dining hall tomorrow evening must fill a lot of parents with reservation, however having coordinated the evening for 32 years, I have heard over and over again from parents and teachers that it's 'One of the best nights of the year!'
We hope to see you there! (tomorrow, Saturday, 17 November 2018, opens @ 19:30, tickets at the door)
Dress: Informal, and if you possess a piece of tartan, now is a good chance to wear it!
Not suitable for children.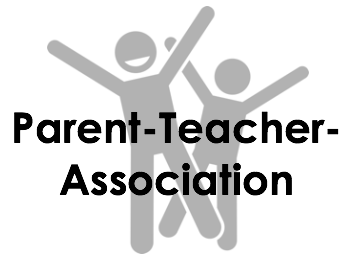 Please mark your calendar for next Wednesday, 21 November at 08:00. The district commissioner, police, and other members of the city planning council, have been invited for an on-site inspection regarding the unsafe traffic situation in front of school. The traffic committee invites you, as concerned parents and community members, to gather in front of the school (at approx. 07:50 if possible) to show the Viennese authorities that we are unified together and ready to take action.
Please come, show your support, and inundate them with passionate comments and questions. Please find here a petition the traffic committee put together for your consideration, demanding the local authorities new safety measures be put in place before during and after the construction whose plan you can see in this picture.
PTA Winter Market
Looking forward to seeing you in our own Winter Market on Thursday, 29 November after school. The students organisors are getting ready to sell their items for Service and Action fullfillment where the profits will go to Charity. If you have time to help set up for the Winter Market, please email ptachair(at)ptavis.com if you can help. Volunteers will help make this a bigger success for our students.
Calling all wine lovers
Now that we have your attention, the Hobby club is looking for wine corks to be used as part of a children's craft for the Winter Market. If you have any used wine corks that you would normally be throwing away, PLEASE drop them off in the box under the reception desk in the octagon. Also, Looking for OLD Christmas decorations to be used at the Winter Market. Please drop decorations in the box in front of the reception desk. Thank you!
Please find HERE the minutes of the last PTA meeting.
PTA Events Coming UP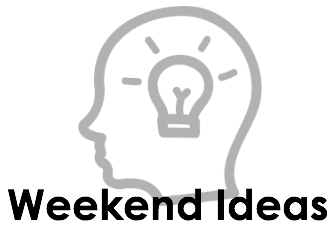 1. Visit the fair in Klosterneuburg celebrating Saint Leopoldi. The city center is filled with fairground attractions, wine and "Punsch" stands.
2. Dress up as your favorite cartoon character and come to the Vienna Comic Con to meet your superheroes.
3. A few of the Christmas markets are opening this weekend check this website for details.
4. Get on your dancing shoes on and join us for a fun night of Scottish dancing at the annual VIS' Ceilidh. Professional dancers will show you how to dance Scottish group dances. It's always great fun!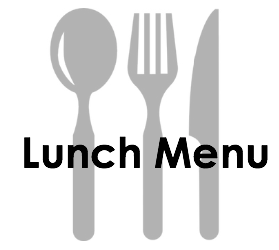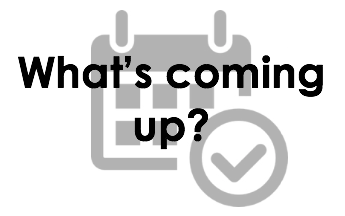 MONDAY

PTA Parenting workshop on Praise and Self Esteem, 8:30-11:00 (Secondary Aula)
PTA Cooking Club, 12:30-14:00 (Cooking Room)

TUESDAY

Grade 1B Trip to Technical Museum (8:45-14.30)
Grade 5D/ 5E Trip to Austrian National Library (12:00-14.30)
Grade 9 Dialogue in the Dark Trip

WEDNESDAY

Grade 1C Trip to Technical Museum (8:45-14:30)
Grade 5 ELA Open Morning (8:45-10:00)
PTA meeting with the Traffic Committee (8:00)

THURSDAY

Grade 2 and 3 ELA Open Morning (8:45-10:00)
Grade 5A/ 5B Trip to Austrian National Library
| | |
| --- | --- |
| FRIDAY | Grade 4 ELA Parent Open Morning (12:50-14:10), Room E5 |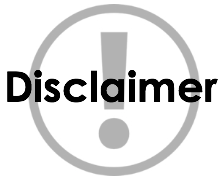 Unsubscribe
If you do not wish to receive the newsletters from us, please send us an email at: unsubscribe(at)vis.ac.at
Change Contact Details
In case you change your contact details (adress, telephone numbers or email adresses) please notify the school by email change(at)vis.ac.at so we can centrally update the information accordingly.