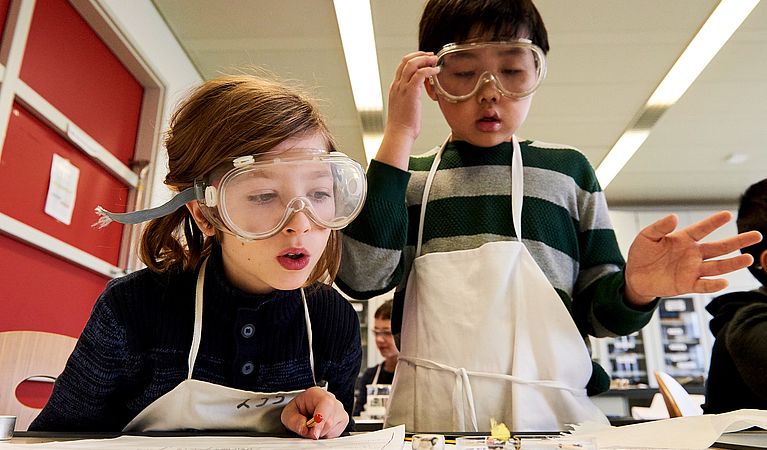 Child Protection
Vienna International School is committed to safeguarding and promoting the welfare, both physical and emotional, of every student both inside and outside the school premises. Any allegation of risk to child welfare will be handled (in partnership with the relevant authorities, if appropriate), in line with the VIS Child Protection Policy.
Council of International Schools (CIS) Child Protection and Safeguarding Statement
We work to ensure our member communities provide comprehensive, effective education and support for children and young adults, focused on their physical, social and emotional well-being. Together with a team of global experts, we provide child protection training, resources, and support to our school and university leaders. We empower them to learn how to educate their communities and develop capacity to prevent and manage all aspects of abuse.
Talking about child abuse is not easy. Although it may be uncomfortable, it is critical to start the discussion in international school communities. The ease of mobility that international work provides, coupled with weak recruitment practices, different cultural norms and underdeveloped legal systems in various countries can make international education communities prime targets for child abusers. At CIS, we purposefully foster open discussion with our members and have invested to increase the knowledge of our staff to consider the role we all have in keeping students safe.
In addition to integrating new practices into our member services, we have created a series of workshops to raise awareness and improve practices within schools and universities. Abuse encompasses a range of behaviour including neglect, bullying, emotional, physical and sexual abuse, and exploitation. Through our work with law enforcement officials, investigators, lawyers, medical doctors, and psychologists, we've grown our expertise in specific types of abuse, its origins, the resulting risks and realities for international communities.
Central and Eastern European Schools Association (CEESA) Child Protection and Safeguarding Statement
Safeguarding and Child Protection is a priority for every CEESA School.
CEESA commits to supporting school environments that safeguard children through both prevention and intervention.
CEESA works in cooperation with international agencies to ensure standards associated with best practices are regularly reviewed, revised and applied in all operations, activities and events.
CEESA leaders honour and uphold child protection guidelines and procedures, in partnership with all stakeholders in their respective school communities.
All CEESA schools will:
Actively uphold the CEESA Safeguarding and Child Protection Statement
Implement School based Safeguarding and Child Protection Policies and Procedures that includes regular onsite training
Employ Safe Recruitment Practices consistent with Safeguarding and Child Protection Policies
Educate students and adults on Safeguarding and Child Protection